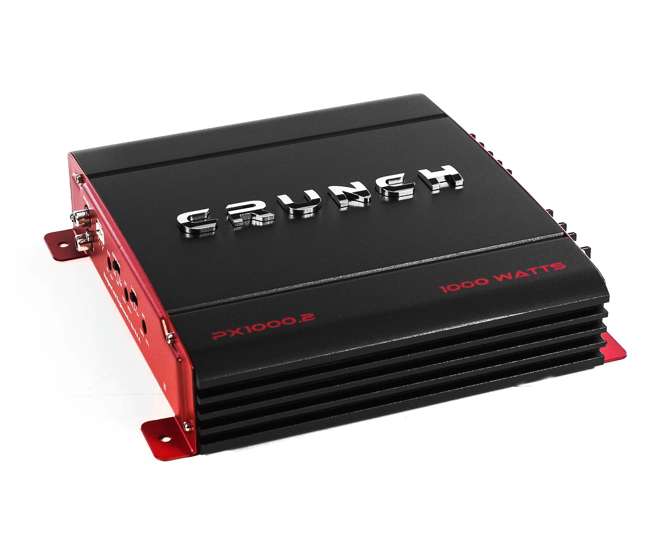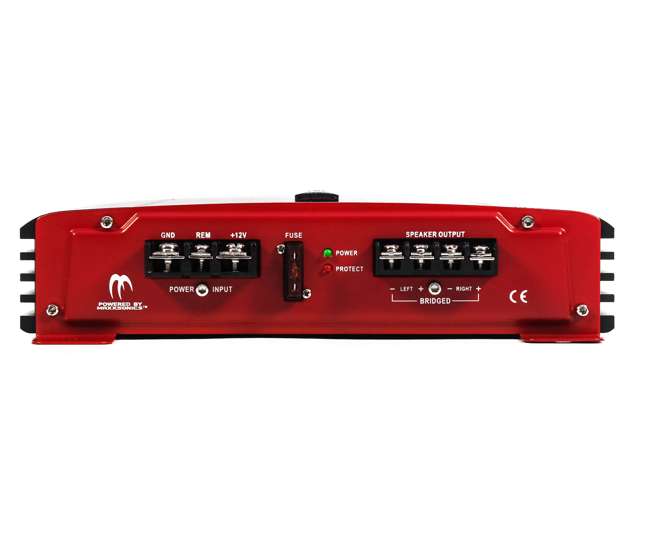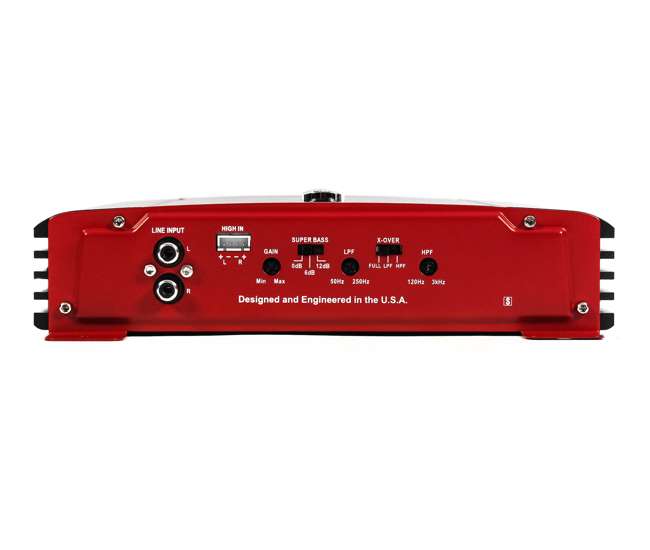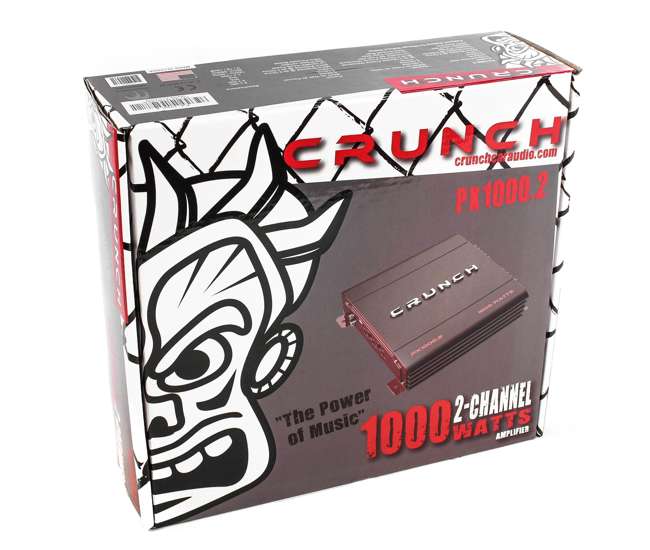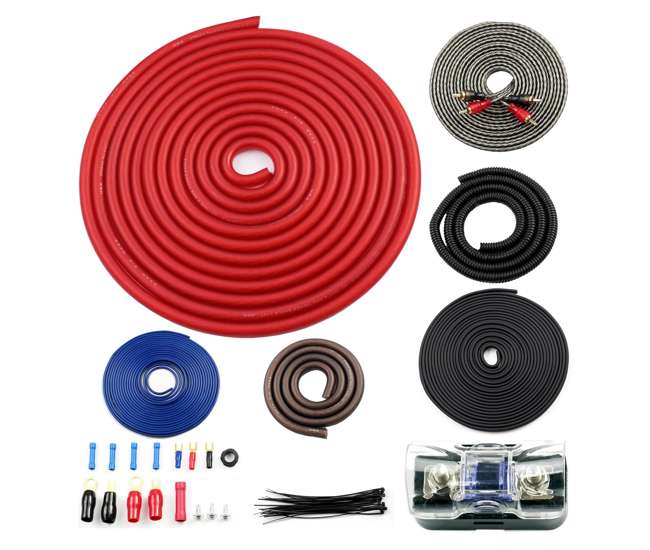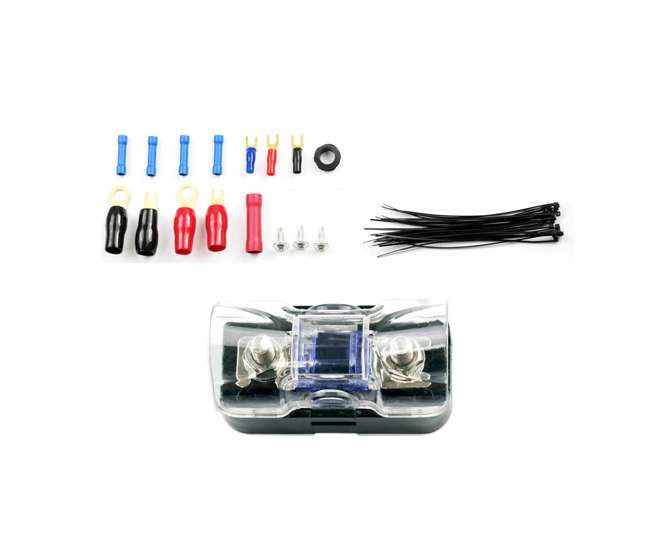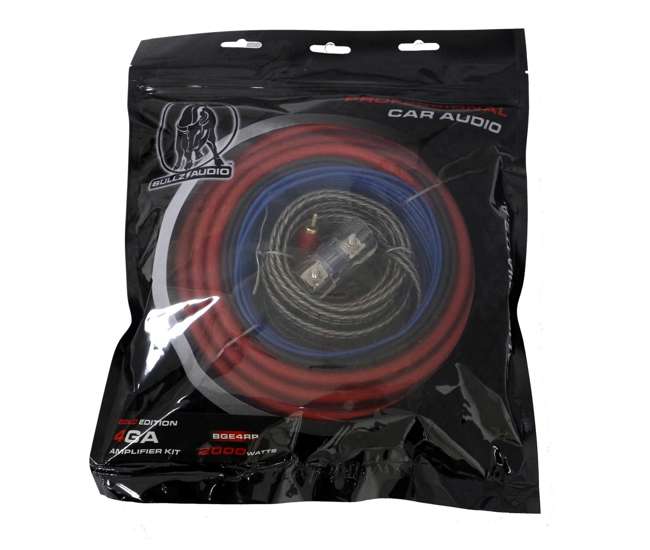 Crunch PX-1000.2 2 Channel 1000W Amp A/B Class Amplifier with 4 Gauge Kit
| | |
| --- | --- |
| SKU: | PX-1000.2 + BGE4RB |
| Brand: | Crunch |
| Condition: | New |
This Crunch PX-1000.2 2 channel amplifier is a perfect entry level amplifier for you car audio needs. It has high quality circuit and hardware designs along with exclusive technologies to improve sound quality and minimize distortion.
Crunch POWERX incorporates full Class A/B technology in stereo and four channel amplifiers along with Class D in the mono. Class A/B sounds better, but the PC boards require a bit more space that in other circuit topologies. With Crunch POWERX we have trimmed away some of the more esoteric features to deliver a great amplifier that sound like you would expect Crunch to sound. The POWERX line also includes Crunch technology like QTD (Quick Thermal Dispersion) Technology which puts more aluminum on the heatsink than a normal amplifier. QTD assures the amplifiers make huge power while running very cool with nearly undetectable musical distortions.
The New Bullz Audio BGE4RP Economy Power Amplifier Wiring Kit has a little bit of everything and provides great power and durability for all of your car audio installation needs! The package includes flexible cables that allow you to maneuver through tight spots, a turn on wire, several terminals, and much, much more. If you're looking for a quality buy at a great price, this is it!
We are an authorized Crunch Dealer!
Amplifier

Crunch PX-1000.2 2 Channel Car Amplifier
Power:

2-Ohms: 2 x 500 Watts
4-Ohms: 2 x 250 Watts
Mono-Bridged @ 4 Ohms: 1 x 1000 Watts

Class A/B Amplifier
Bridgeable at 4 ohms
Quick Thermal Dispersion Technology
Dimensions: 11.4" x 10.8" x 3.7"
Condition: Brand New!
Part Number: PX-1000.2(PX10002)
1 Year Manufacturer Warranty

Wiring Kit


New Bullz Audio BGE4RP Economy Power Amplifier Wiring Kit!
16ft. Transparent Red Power Cable
3ft. Transparent Platinum Ground Cable
15ft. Blue Remote Turn On Wire
15ft. Transparent Blue RCA Cable
20ft. Transparent Speaker Cable
Platinum AGU In-Line Fuse Holder
Platinum AGU Fuse
Platinum Ring Terminals
Platinum Spade Terminals
Butt Connectors
Cable Ties
Cramp CAP
Loom Tubing
Grommets
Self Tapping Screws
Weight: 3 LBS
Note: Speaker Wires are made of Copper-Clad Aluminum (CCA)
Product Condition: Brand New
Part Number: BGE4RP
1 Year Warranty: 1 Year Manufacturer Warranty