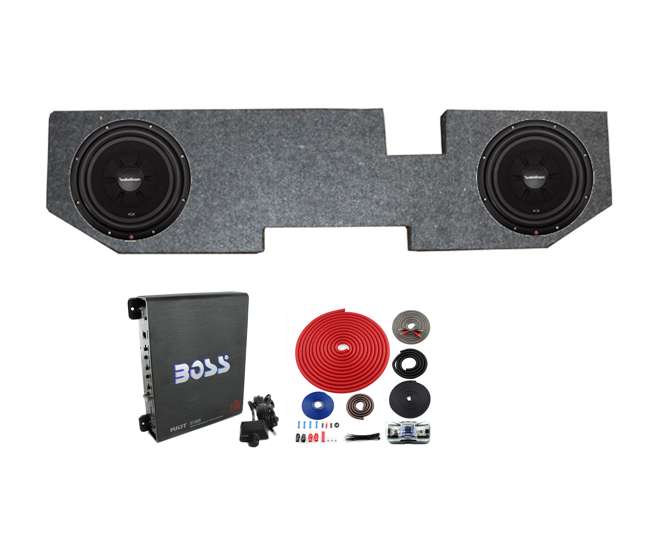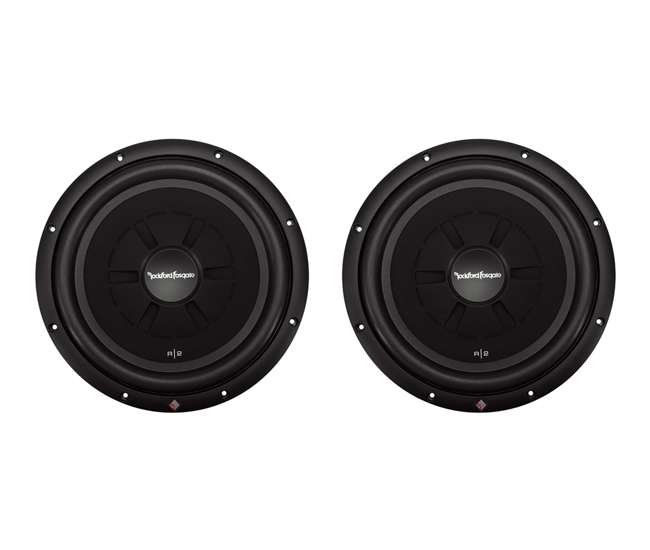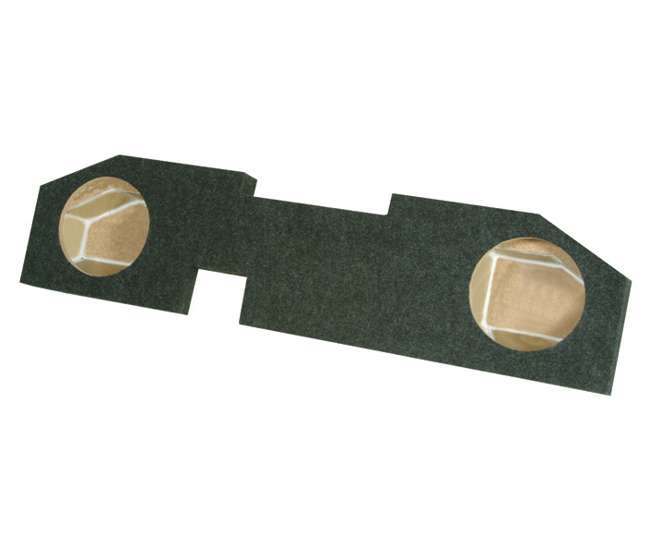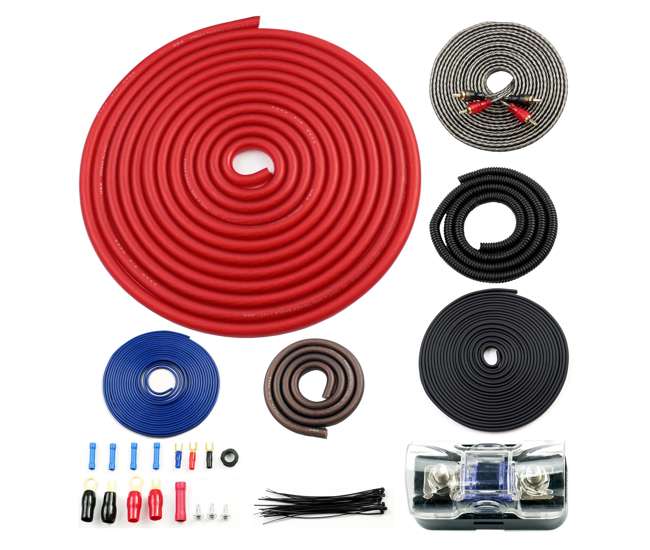 Rockford R2SD4-12 12 Inch Subwoofers with Dodge Ram Quad Cab Box with Amp with Wiring (Pair)
| | |
| --- | --- |
| SKU: | R2SD4-12 + QDODGE124DOOR + R1100M + BGE4RB |
| Brand: | Rockford Fosgate |
| Condition: | New |
Package Includes:
2 x Rockford Fosgate R2SD4-12 12" Subwoofers
1 x Q-Power Q-Bomb GMC Chevy Crew Cab Sub Box
1 x Monoblock Amplifier
1 x 4 Gauge Wiring Kit
Subs will need to be wired and placed into box!
---
These two ROCKFORD FOSGATE R2SD4-12 12" 1000W Shallow Mount 4-Ohm DVC Prime Subwoofer are built to give you the bass you desire when space is limited. An elevated motor structure that reduces speaker depth allows it to fit into tight spaces. This subwoofer uses an anodized aluminum voice coil former that provides superior heat dissipation (up to 100° at max power levels). It has the capacity to handle power under continuous demand, conforming to CEA-2031 industry standards, and the stitched tinsel leads improve reliability and performance by reducing fatigue and possible shorting.
The Q-Power 12" Sub Box Enclosure is custom made for Dodge Ram Quad Cab Trucks, model year 2002 or newer. This enclosure is designed to fit underneath the rear seats and boasts .65 cubic feet of air space.
Designed and Built for the Deepest Bass
Dimensions: 54.5" (W) x 13.5" (H) x 8" (D)
2-year Warranty: (1-year Manufacturer + 1-year VMInnovations)
The BOSS R1100M 1100 Watt Mono Car Audio Power Amplifier offers a MAX output of 1100 watts and an RMS output of 250 watts! This Class A/B amplifier features a MOSFET power supply, an impedance of 2-ohms, a line output, low pass crossover, and an illuminated Boss logo! The BOSS R1100M 1100 Watt Mono Car Audio Power Amplifier is the perfect amp to power your car audio system!
4 Gauge Wiring Kit Included!!
PLEASE NOTE: This Sub Box is made for all Dodge Quad Cabs EXCEPT for Dakota
We are an authorized Rockfor Fosgate and Q-Power dealer
Subwoofers

Brand New ROCKFORD FOSGATE R2SD4-12 12" 1000W Shallow Mount Subwoofers
Power Handling (Max): 500 Watts per sub (1000 Watts per pair)
Power Handling (RMS): 250 Watts per sub (500 Watts per pair)
Features:

12-gauge compression terminals
Integrated PVC trim ring
Liner spider with embedded 16-gauge tinsel leads
Anodized aluminum voice coil former
StampCast basket with integrated spider venting
Mica injected polypropylene cone
Shallow motor assembly
Optimized for sealed enclosures
CEA-2031 Compliant

Specifications:

Size: 12-Inches
Nominal Impedance: Dual 4-Ohm
Voice Coil Diameter: 2.0" (50mm)
Magnet Weight: 51 oz. (1.45kg)
Speaker Connector: Dual 12-Gauge Compression
Fs (Hz): 30.3
Re: 6.80-Ohms
Le: 4.2mH
Qms: 7.00
Qes: 0.72
Qts: 0.65
Vas: 65.4 (Liters)
Sd: 534.8 (cm2)
Xmax: 10.0mm
Sound Pressure Level (SPL): 85 (dB at 1w/1m)
Cutout Diameter: 11.25 Inches (285 mm)
Mounting Depth: 3.602 Inches (91.5 mm)
Woofer Displacement: 0.039 Cubic Feet (1.10 Liters)

Weight: 23 lbs (shipping)
Condition: Brand New
Part Number: R2SD4-12
2-year Warranty: (1-year Manufacturer + 1-year VMInnovations)

Enclosure

Brand New Q-Power 12" Custom Sealed Dodge Ram '02-Newer Quad Cab Sub Box

PLEASE NOTE: If the wells on either side of the backseat are carpeted, the carpeting will need to be removed for the box to fit properly. This allows for the box to drop lower in the truck and the seat to be put back down all the way.
This Sub Box is made for all Dodge Quad Cabs EXCEPT for Dakota
Designed and Built for the Deepest Bass
5/8" MDF Construction
Dual Sealed Chamber Design
Terminal Cup Connectors
Charcoal Carpet Covering
Best Quality Enclosure
Your 12" Woofers will hit really hard in this enclosure

Specifications:

Size: 12"
Dimensions: 54.5" (W) x 13.5" (H) x 8" (D)
Air Space: .65 cubic feet
Mounting Depth: 6"
Weight: 28 lbs

Condition: Brand New
Part Number: QDODGE124DOOR
2-year Warranty: (1-year Manufacturer + 1-year VMInnovations)

Amplifier

NEW BOSS R1100M 1100 Watt Mono Car Audio Power Amplifier
1100 Watt Max

Max Power: 1100 Watt x 1 Channel @ 2 Ohm
RMS Power: 250 Watt x 1 Channel @ 4 Ohm

Boss Illuminated Logo
Class A/B
2 Ohm Stable
MOSFET Power
Line Output
Low Pass Crossover
Signal to Noise Ratio: >102 dB
THD: 0.01%
Dimensions: 10-7/16" (W) x 2-1/4" (H) x 9-1/8" (L)
Remote Bass Control Included!
Weight: 6 lbs
Part Number: R1100M
Condition: BRAND NEW!
Warranty – 6 Year Authorized Platinum Online Dealer Warranty - 1 year factory plus 5 years extended from Boss Audio when purchased from VMInnovations