ALL ORDERS PLACED BEFORE 2PM CST SHIP THE SAME DAY - FAST & FREE SHIPPING EVERY DAY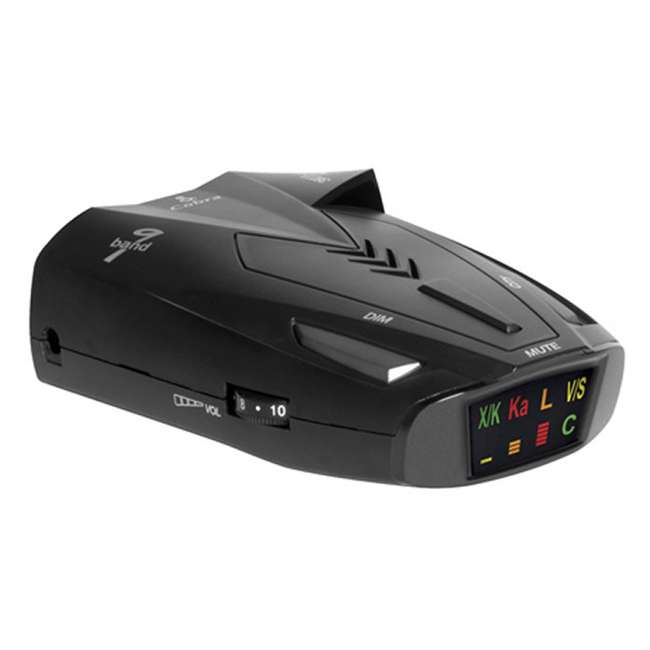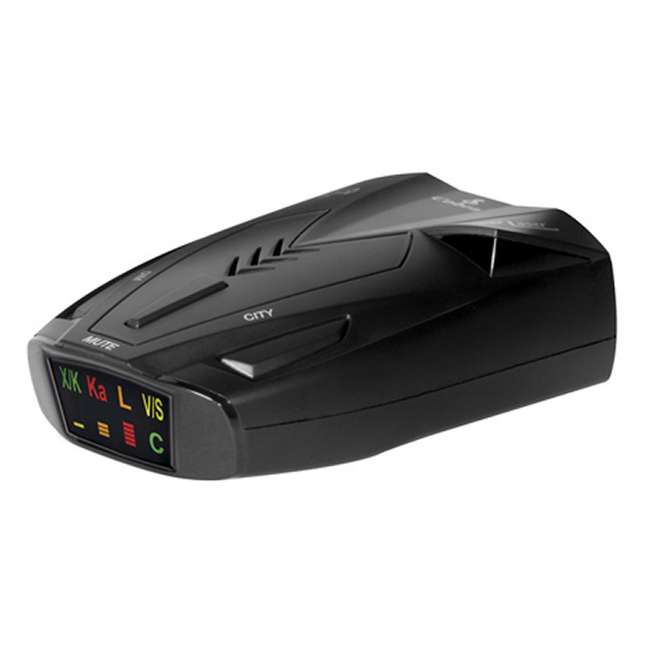 Cobra ESD-9275 Police Cop 9 Band Laser Radar Detector Gun Detection w/ 360° View
Was $90.99
You save $39.00!
| | |
| --- | --- |
| SKU: | ESD-9275-2 |
| Brand: | Cobra |
| Condition: | New |
The Cobra ESD-9275 provides total protection and peace of mind with Xtreme Range Superheterodyne® technology, detecting all radar/laser bands with reliable and proven performance. It comes with an UltraBright Data Display, Laser Eye, and much more.
On top of offering you the Cobra ESD-9275 at a great price, we provide free ground shipping on all orders. VMInnovations is an authorized Cobra dealer selling new, warranted products! Please see our other listings, we offer a wide variety of Cobra products.
Cobra ESD-9275 9 Band Radar/Laser Detector
UltraBright Data Display™ - Provides easy recognition of band detected by use of band identification icons
LaserEye- Provides 360 degree detection of laser signals
Spectre I Undetectable VG-2 Alert- Provides complete immunity to Spectre I radar detector-detectors
VG-2 Undetectable- Alerts the user when they are under surveillance of VG-2 radar detector-detectors and provides complete immunity to VG-2
Safety Alert®- Warns drivers of the presence and/or approaching emergency vehicles, railroad crossing, and road hazard locations equipped with Cobra's exclusive Safety Alert® transmitters
City/Highway Modes- Allows the user to select operating mode, reducing the frequency of falsing in densely populated urban areas
Dim Mode- Allows the user to dim the radar detector display enhancing night driving visibility
Auto Mute- Automatically mutes the alert tone for enhanced driver convenience
Signal Strength Meter- Provides the user with relative proximity to the target
System Self Test
Package includes:

ESD-9275 radar detector
12 Volt DC Power cord
Suction cup windshield bracket
Velcro for dash mounting
Instruction Manual

Condition: New
Part number: ESD-9275
Written by
Chaz Edwards
on Dec 12, 2014
Radar dectector
When I bought this radar detector I was at first questioning it because it was the cheapest one and a few days went by where I seen no cop and I wasnt sure if it was working, until I was coming home from my girl friends house at around 1:30 in the morning and it started beeping, I slowed down and looked around and seen no lights and I thought I was the only one on the road then I started goin down a big hill and it stoped beeping then as I got back up the other side of the hill it started beeping again so I thought the thing was junk then the radar dector started going nuts and then I seen the cop sitting off to the side with all its lights off (which is allowed in the state of Indiana) and was happy that I had the radar detector, because I would of probably gotten a speeding ticket. I figured the radar detector picked up the cop about a mile before I seen him so all in all it was a great purchase and I am very pleased with it.
Would I recommend this to a friend or family member?
Yes
Written by
Vinod Panicker
on Dec 12, 2014
Works...
I like it so far, it beeped sufficiently ahead of time before I actually saw the police car. There are some false alarms but that is to be expected in the city & is not a big deal. For $40, I must say I am quite satisfied with this product.
Would I recommend this to a friend or family member?
Yes
Written by
TRO
on Dec 12, 2014
The Cobra takes the bite out of a ticket and not your wallet!
I have four vehicles that I am "accountable" for. With the latest addition of number four came my fourth Cobra and the latest technology with 9 bands. I like things simple and effective. This has the same mount, the same jack input and the basically the same simple functionality as the other three. It is a little more precise as it can pick up a signal a bit quicker than the three year old one I also have.My thinking right or wrong:They all work extremely well for my needs from a 911 to a Standard Company Issued ImpalaThe total of all four detectors was under $200.Someone will think twice about breaking a window and stealing a $40 Price Brand Cobra given the risk for return on a resale is limited to 10 bux maybe??I like the Cobra line of detectors!
Would I recommend this to a friend or family member?
Yes
Written by
Robert Kirkwood
on Dec 12, 2014
Good product and saved me many times,
Good product and saved me many times. If I forget to turn off, it has auto shutoff if I leave it on when car is off (doesn't drain car battery).
Would I recommend this to a friend or family member?
Yes
Written by
Brian Flanery
on Dec 12, 2014
Four Stars
Great for the money.
Would I recommend this to a friend or family member?
No
Written by
leoarmando Terrazas
on Dec 12, 2014
Great for the price
alot of people complain that it doesn't pick up cops. Well it doesn't pick them up UNLESS there speed radar is ON! this product has been great and i have had no issues. it also have spotted many undercover cops where i avoid a ticket in plenty of time.
Would I recommend this to a friend or family member?
Yes
Written by
sweets8881 "sweets8881"
on Dec 12, 2014
Pretty good for the price
This is pretty good for the price. It lets me know when there is radar in the vicinity and it rarely goes off in the city except when passing a hospital or the occasional convience store.
Would I recommend this to a friend or family member?
Yes
Have a question that's not answered here? Ask our team of product experts!
This will be visible to our community