ALL ORDERS PLACED BEFORE 2PM CST SHIP THE SAME DAY - FAST & FREE SHIPPING EVERY DAY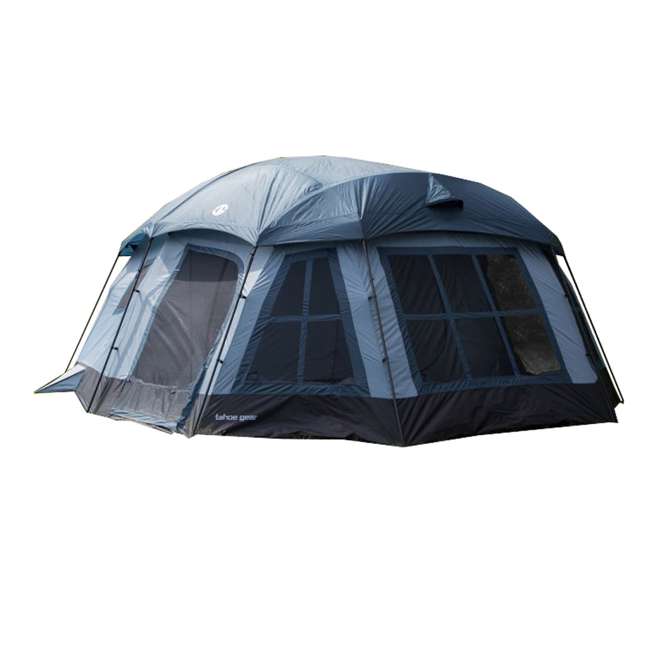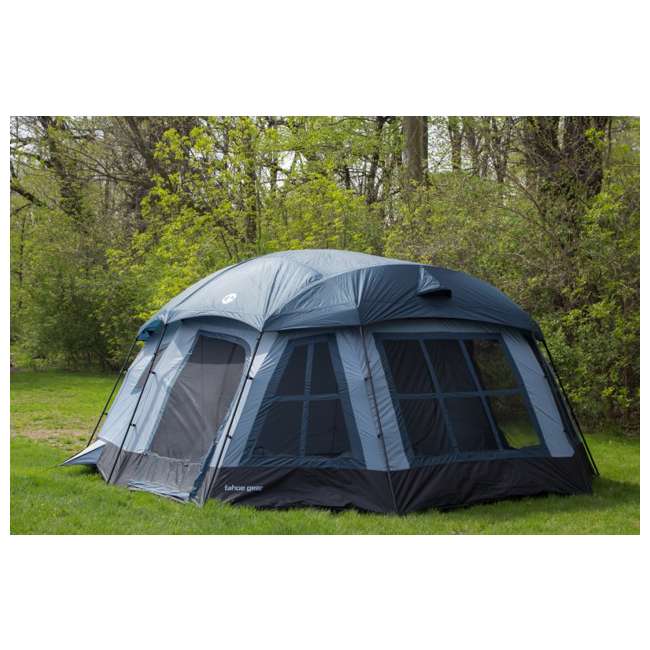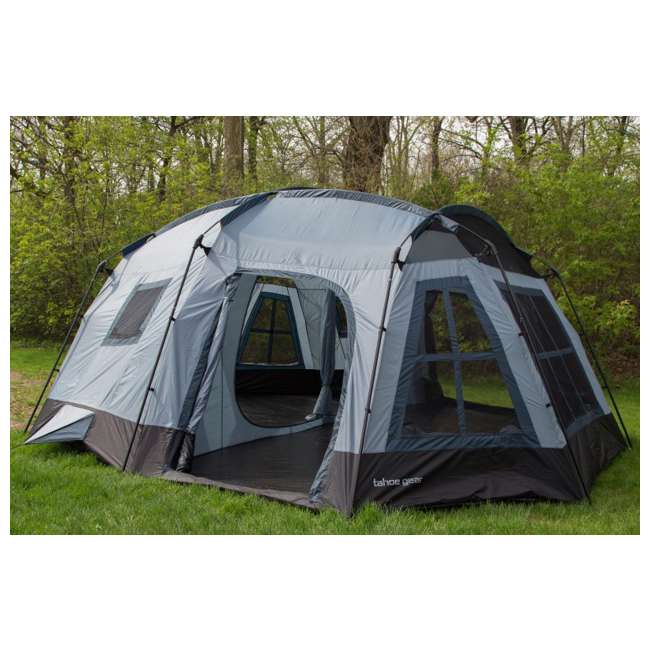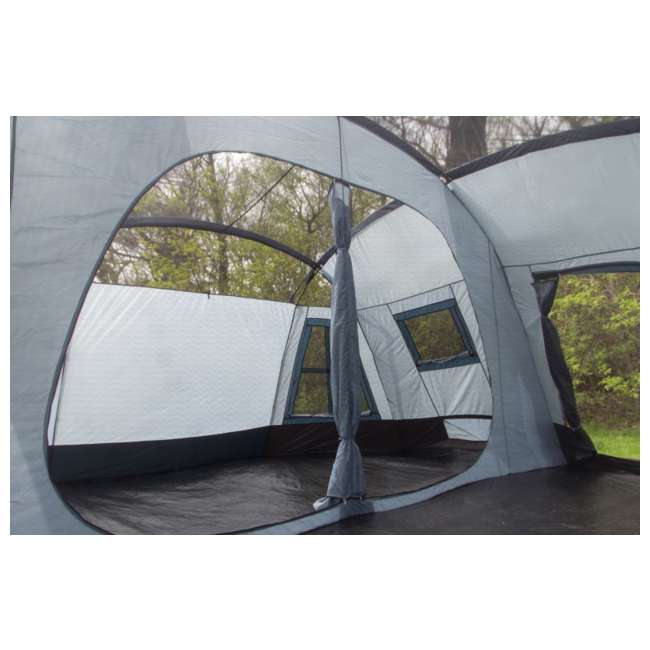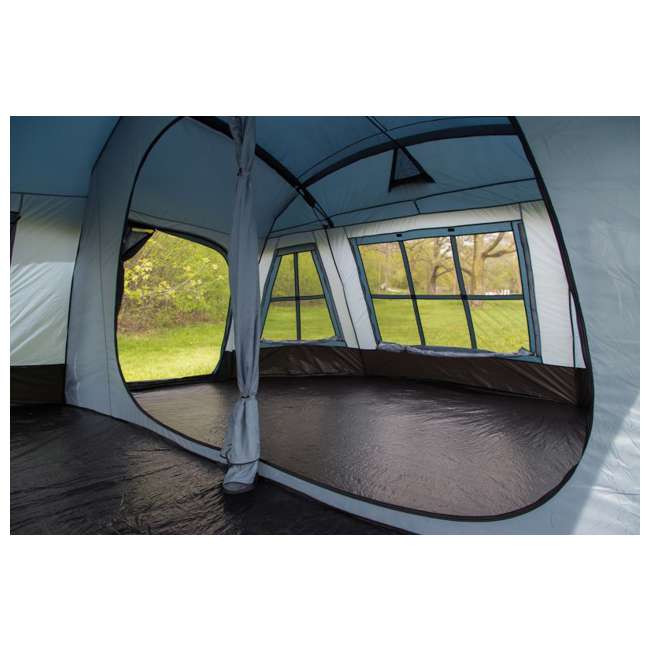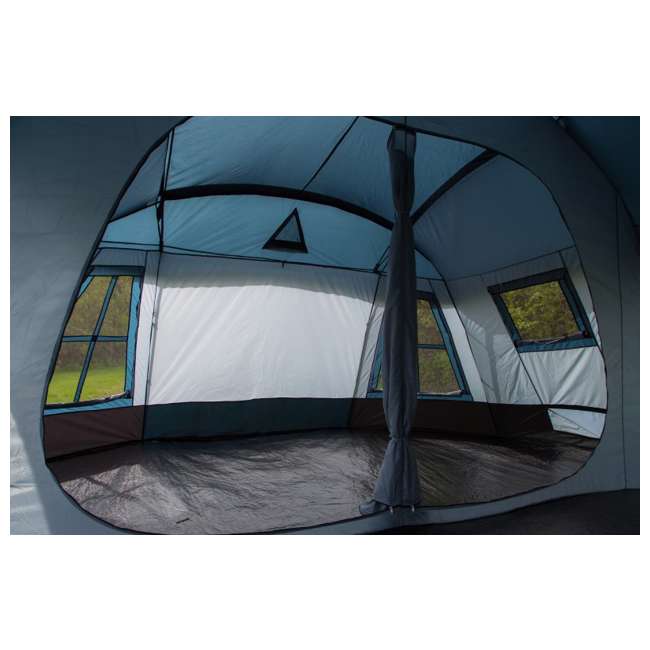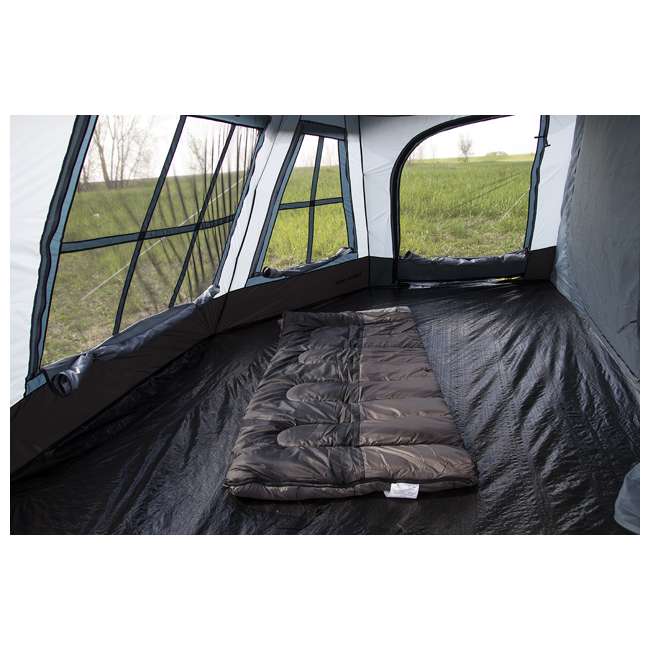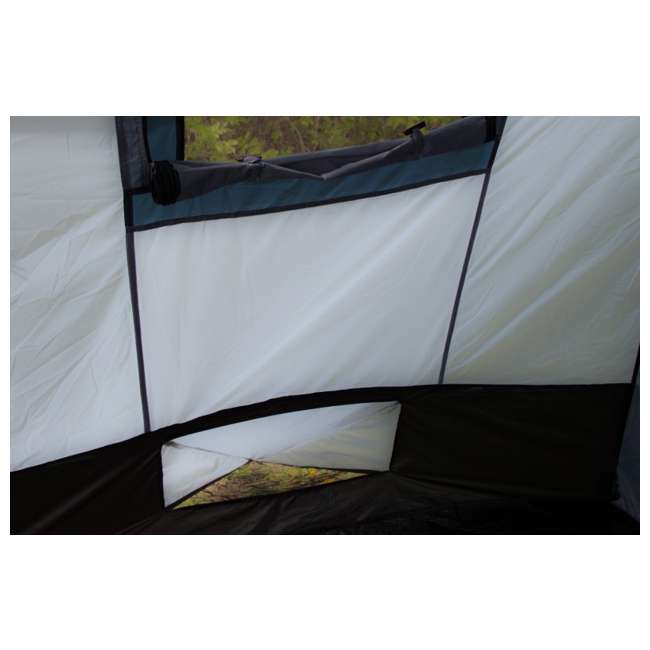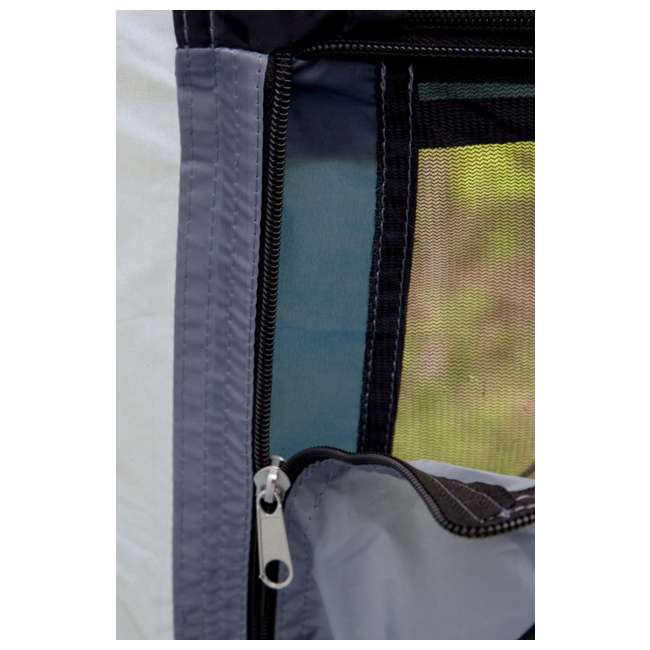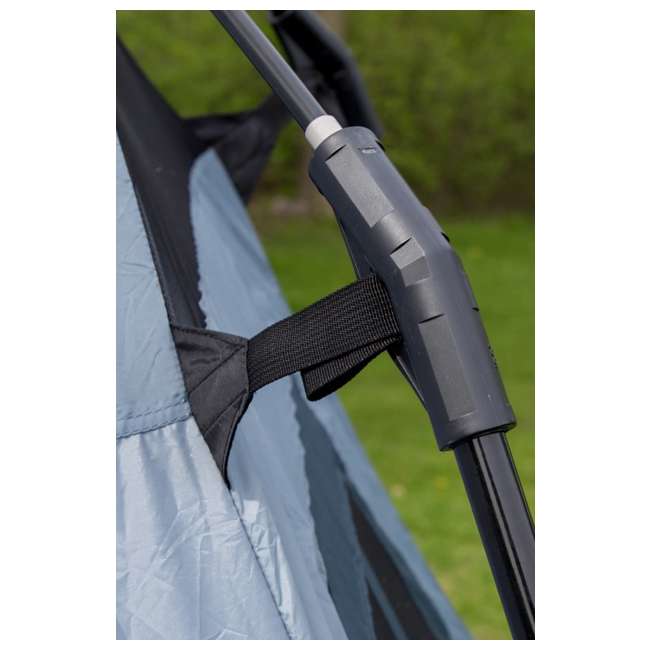 Tahoe Gear Ozark 16-Person 3-Season Family Tent, Blue
Was $599.99
You save $335.65!
| | |
| --- | --- |
| SKU: | TGT-OZARK-16 |
| Condition: | New |
| Delivery: | |
| Quantity | |
Includes our everyday, fast & free shipping.
Sit by the fire, go fishing, and explore the great outdoors with all the people you love. And don't worry, sleeping arrangements at the end of your adventure-filled days won't be a problem with the Tahoe Gear Ozark 16-Person 3-Season Family Tent.
With sleeping room for up to 16 people, the Ozark is ideal for camping with a group of friends you've always wanted to go on that cross-country excursion with. Equipped with easy setup poles and guy ropes you'll be set even in the middle of the woods.
This tent's generous 7-foot center will allow campers to move freely while keeping cool with its solar shield technology that reflects sunlight.
Staying dry and ventilated amid the outdoors is vital, but so is creating memories in a tent that welcomes all. Do just that with the Tahoe Gear Ozark Tent.
California residents:
Click here
for Proposition 65 warning
Large yet practical with a generous 7-foot center, the Tahoe Gear Ozark is perfect for group or family camping trips with up to 16 people
Easy to assemble shock-corded poles and pin-and-ring system allow for quick setup
Features water-resistant 1200mm polyester fly with taped fly seams and polyethylene floor
Fly canopy extends out over the door for extra coverage, and includes guy ropes on each side for securing tent in windy weather
Open mesh-design and floor vents provide excellent cross ventilation throughout the tent
Includes convenient tent carry bag, pole bag, stakes and assembly instructions
Power slip near door allows for easy power cord access inside your tent
Specifications:

Tent body and fly: 70D/190T polyester
Tent floor: 120-gram polyethylene

Color: Blue
Dimensions (L x W): 15 x 16 feet
Weight: 45.7 pounds

Warranty: 2 years
Written by
Campsite Pro
from United States
on Apr 30, 2016
Family's favorite tent
Meet the Tahoe Gear Ozark tent. It was our first purchase, and arrived only after long, drawn-out research, plus some serious thinking about where exactly we would be able to pitch a tent this size - it is 16' round and they say it sleeps 16, but we have slept eight still with room to move, and I think 12 would reasonably be the maximum I would try. Turns out, we have rarely had a problem finding space - though we have on occasion had to pitch right up between trees, or have a slight slope under part of the tent. I love, love this tent, and so does absolutely everyone that stops to ask to see it.
This tent takes me 20 minutes to set up alone. It consists of 5 long fiberglass poles that span the roof, and 10 metal poles that run from the ends of the roof poles to the ground. I build it before I get the floor finally situated, because you don't want some of the tent walls too loose or too tight. I lay a heavy-duty 20x20 tarp underneath because it really resists some of the chill underground, and being mountain campers it is not always possible to find an accommodating area of smooth ground. We begin camping in May and sometimes go into October, and temperatures can become extreme especially in high elevations (we often camp at 12,000 feet). I layer for cold and heat as soon as we begin building camp.
Then begins all the staking and tethering. Even on a calm day, in the mountains there are often windy afternoons, and some areas gusts can be 40-60 mph. I have learned my lesson, I am a faithful tetherer. Inside, the tent is halved by a wall down the center that can zip shut. There are huge windows everywhere, the front of the tent becoming an airy screen room if you desire, the back half making huge sleeping quarters where we put 2 queen size airbeds, quite a bit of gear, and still have room to move around. That large back half has a nylon wall that can be tied to make 2 smaller rooms rather than the large one. Before bringing any gear in, we lay outdoor carpeting which we bought off a huge roll at the hardware store then cut to each half of the tent. The carpeting is incredibly lightweight, folds down pretty small, and packs as padding among our gear.
Above, the entire ceiling is net, with a rainfly roof that can easily be put on or off. The huge open ceiling looking out to trees and mountains and sky is spectacular! At each side of the tent is a zippered door which has a zippered screen, and next to one of the doors is a port to run electric cords. We have had a dorm refrigerator in there, flat screen tv, electric heater. This tent does pretty well in the rain - of course you cannot have anything touching the outer tent walls, but also you must be sure you stake the tent poles especially so that there is no sag in the wall portions containing the doors, or rain will be able to get in at the bottom of the door where the zippers meet.
For us, this tent is pretty darn close to perfect. I read the specs, considered the practicality, read every review I could find, searched for sales ... and here we are.
Would I recommend this to a friend or family member?
Yes
Pros
Easy to Use
Simple to Set Up
Looks Good
Sturdy
Written by
L Most
on Aug 30, 2014
Exactly what we wanted and more!
Every year our family of 4 goes on a weeklong camping trip to the beach.  We wanted to find a tent that had plenty of room for all of our air mattresses (one queen and two twins), plus plenty of walkaround area and space for all of our, well, stuff.  While a 16 person tent may seem a bit excessive, we found it to be absolutely perfect.  We put all of the air mattresses in the back room and still had floor area to walk around them.  In the front room we had some chairs, our suitcases, rug for our shoes, and still had plenty of open floor space.  Finally for once our camping trip didn't turn into a cluttered mess by the end!  One of the nights we had a crazy thunderstorm with heavy rain that lasted a long time, and we did not find one drop of water in the tent.  The tent is very sturdy and well made, and we look forward to using it on our camping trips for years to come.
The only con, I believe, is that the tent does not have any inner pockets to store small items.  Although with all the space inside, it never was a problem for us.
Would I recommend this to a friend or family member?
Yes
Pros
Simple to Set Up
Looks Good
Sturdy
Quality Construction
Plenty of ventilation
Large and roomy
Written by
The Hippie Evanglist
from OH
on Jun 2, 2016
Verified Buyer
Grant
After lots of research looking for a bigger tent we decided to give this a try since it had all the features we wanted. Large size, lots of head room, power port, lots of ventilation and a room to use as a screened porch. We camp a lot and have been looking for something larger for a little while to fit the two of us, a queen air mattress, luggage, two chairs, a small table and of course, the two dogs. After looking at several other tents that were similar in price but nowhere near the square footage, we finally settled on this one from a brand we never heard of but had decent reviews. We could not have been happier. because of its size, there was a bit of a learning curve with assembly but it's very similar to your typical octagon pole setup. The options you have for vents and windows keep it aired out perfectly. We used the front room as the "wet room" for muddy shoes and dogs while the back half was perfect to fit a queen air mattress and the suitcase with room to spare for changing. Speaking of room, the headroom is fantastic. I'm 6'3", and could stand up straight throughout the tent.
Overall, if you're looking for a tent big enough to hide an H3 Hummer in, with all the bells and whistles and 2/3 the price of the competitors, this is a great choice.
Would I recommend this to a friend or family member?
Yes
Pros
Easy to Use
Safe
Looks Good
Sturdy
Quality Construction
Written by
Mark T
from Salisbury. MD
on Jul 17, 2013
Awesome Tent
After lots of research looking for a bigger tent we decided to give this a try since it had all the features we wanted. Large size, lots of head room, power port, lots of ventalation and a room to use as a sceened porch. Seems to be made very well and it is very easy to set up, took me 1/2 hr by myself the first time, way better than I imagined for such a large tent. Poles are colored coded and very sturdy. Side poles are metal which makes it strong but a bit heavy, shipping weight was 46 lbs. I orderd it on Friday and recieved it Saturday afternoon, fantastic service.
Would I recommend this to a friend or family member?
Yes
Pros
Easy to Use
Simple to Set Up
Looks Good
Sturdy
Quality Construction
Written by
bysdaddy
from NC
on Jul 3, 2017
Nice Tent, Bad Instructions
This is an awesome looking tent at a great price. The instructions for putting it up were not correct.  The sizing of the pole are different and it doesn't explain where the shorter poles go compared to the larger poles.  Other than that so far we like.  We will campout tonight for the first time in it.
Would I recommend this to a friend or family member?
Yes
Pros
Safe
Looks Good
Sturdy
Quality Construction
Cons
Very bad setup instructions
Written by
Missy
from Pensacola FL
on Nov 7, 2017
Verified Buyer
Wonderful family tent
This is a great family tent. After days and days and video after YouTube video (!) I finally decided to order the Tahoe Gear Ozark 16 person tent. Reason being: I can put a queen size air mattress in both zippered off sections, and STILL have space for a small camp-table & chairs in the"front room" with all the windows providing a great view with no bugs, and additional room to spare! I'm used to just putting a sleeping bag on the ground and calling it good, but this tent actually MAKES me want to "glamp!" I'm very happy with our first family tent.
Would I recommend this to a friend or family member?
Yes
Pros
Easy to Use
Safe
Simple to Set Up
Looks Good
Sturdy
Quality Construction
Written by
CampCounselor
from Bailey, CO
on Feb 7, 2018
Verified Buyer
Awesome tent for long-term camping
I bought this tent for long-term use and it was great! I lived in it for 10 weeks and it was spacious, attractive and reliable. There was only one time I had any issues, and it was a flash hail storm/flood that brought down tree limbs, etc ... and even then I only had a couple of small puddles. It is definitely massive and requires at least two people to set up. Break down was easier. But the design is great and I highly recommend it!
Would I recommend this to a friend or family member?
Yes
Pros
Looks Good
Sturdy
Quality Construction
Have a question that's not answered here? Ask our team of product experts!
This will be visible to our community