ALL ORDERS PLACED BEFORE 2PM CST SHIP THE SAME DAY - FAST & FREE SHIPPING EVERY DAY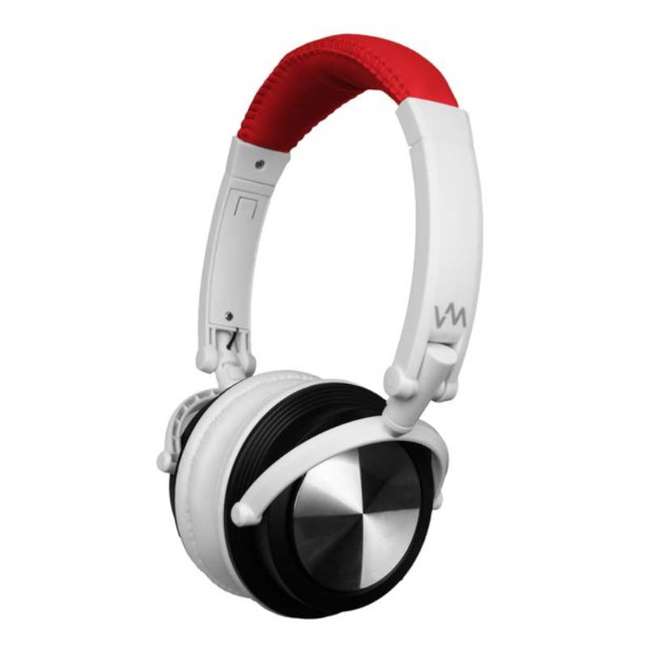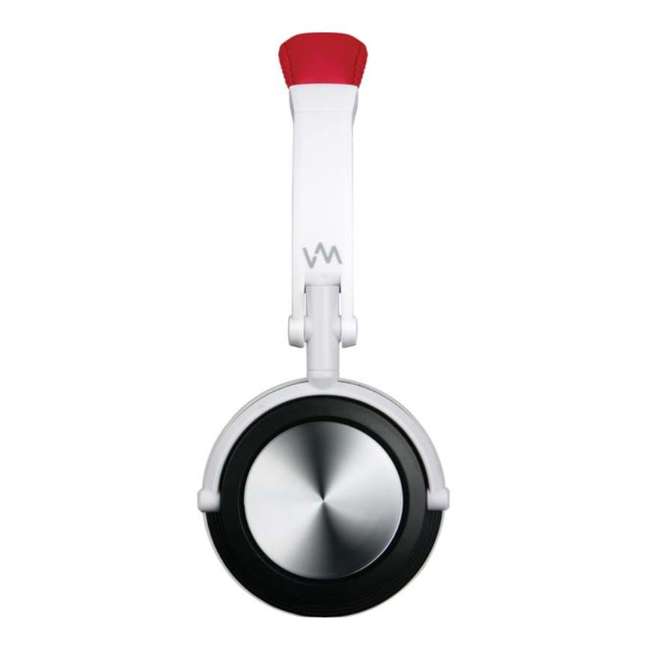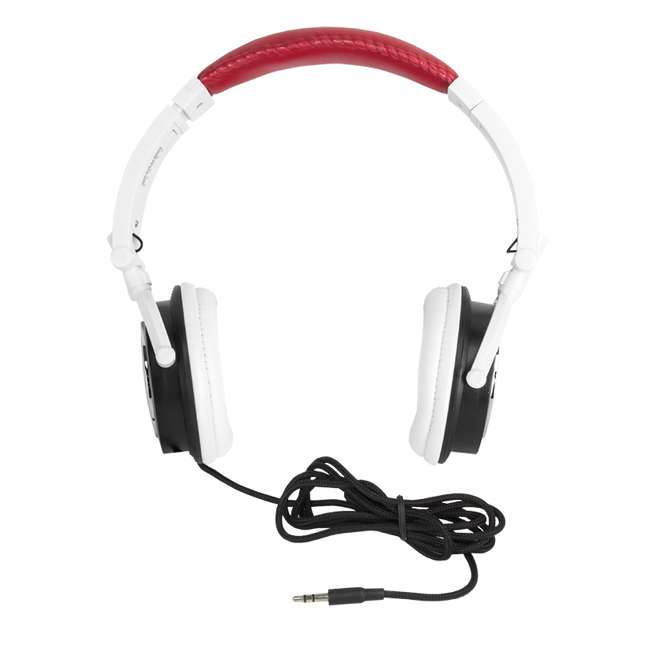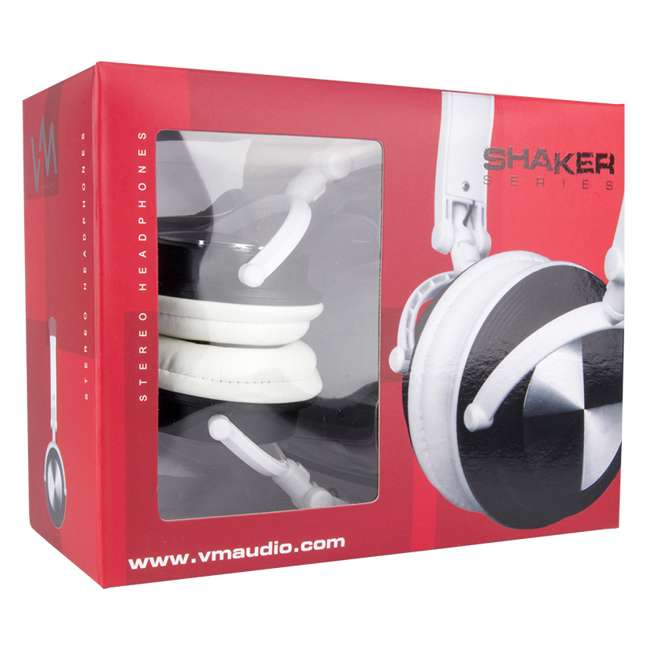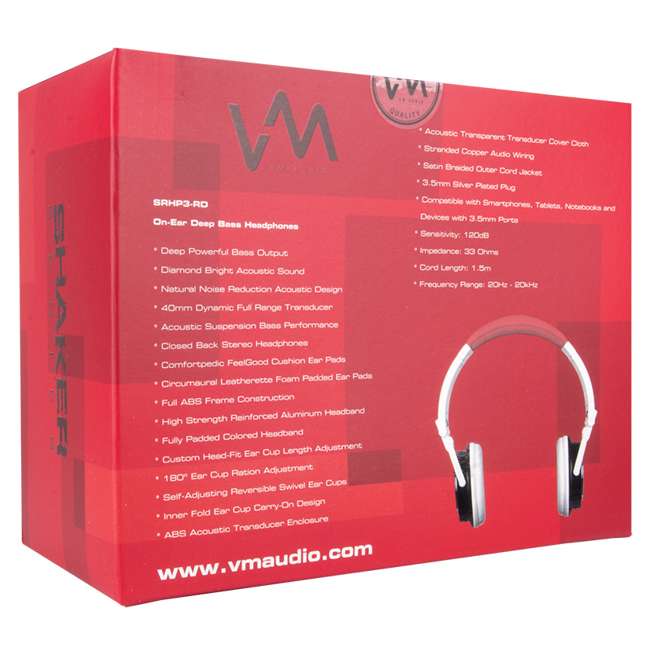 VM Audio Foldable DJ Headphones (Red/White) | SRHP3
Was $18.99
You save $8.00!
| | |
| --- | --- |
| SKU: | VM-SRHP3-RD |
| Brand: | VM Audio |
| Condition: | New |
VM Audio SRHP3-RD On-Ear Deep Bass Headphones
VM Audio's goal is simple: create beautiful sounds and attractive designs that our customers love. Shaker Series on-ear headphones are uniquely tuned with clean, unadulterated sounds and deep, strong bass. They feature form-fitting cups that cover the ears ergonomically for long and comfortable wearing. The Shaker Series headphones are available in multiple fashionable colors to match your unique lifestyle.
The first thing you'll notice is the minimalistic look of the headphones. The sleek lines are smooth and natural, and the color options are easy on the eyes and allow our customers to express their individuality unlike any other headphones.The aesthetics are equally matched by state-of-the-art 40mm Dynamic Full Range Transducers that output powerful bass while producing crystal clear sounds. Of course, great sound performance can only be experienced with the Comfortpedic FeelGood Cushion ear pads that contour naturally around the ears and stay light on the head with the help of the light-weight durable ABS frame for long periods of enjoyment without fatigue. The seamless design of the Total ABS Acoustic Transducer Enclosure produces a fully isolated listening experience to keep out unwanted noises. With many models to choose from, ranging from classic looks to elite aesthetics, the Shaker Series headphones offer the sound quality that our high-performance users demand and the unique style you need to stay true to your individual style.
STRONG CONSTRUCTION The Shaker Series on-ear headphones are built to last with a full ABS frame. If you need them to travel with you they can handle their share of bumps and bruises. They also feature a high-strength aluminum headband for added durability.
OUTSTANDING SOUND PERFORMANCE VM Audio's Shaker Series is an audio junkie's dream come true with a 40mm dynamic full-range transducer and stranded copper audio wires that produce some of the best sound reproduction on the market.

POWERFUL BASS When you use on-ear headphones, you're looking to get a full range of sounds, especially those wonderful low frequencies. The Shaker Series headphones use our acoustic suspension bass performance technology to get clean and strong bass notes.

COMFORT FIT Not only are the Shaker Series headphones ergonomically designed, but they also feature leatherette pads, padded headband with adjustable strap, and self-adjusting reversible swivel ear cups.

FOLDABLE The SRHP3 headphones are foldable for easy carrying and storage. Fold them up, pack them away, and you'll still have plenty of room for all your other gear.

AIRBRAID AUDIO CABLE The cord insulation on our Shaker Series headphones are protected with a high-strength nylon multi-braid insulation jacket to protect the cord from damage and interference signals from other electronic frequencies.
HIGHLIGHTS
On-Ear Headphones
Deep Powerful Bass Output
Diamond Bright Acoustic Sound
Natural Noise Reduction Acoustic Design
40mm Dynamic Full Range Transducer
Acoustic Suspension Bass Performance
Closed Back Stereo Headphones
Comfortpedic FeelGood Cushion Ear Pads
Circumaural Leatherette Foam Padded Ear Pads
Full ABS Frame Construction
High Strength Reinforced Aluminum Headband
Fully Padded Colored Headband
Custom Head-Fit Ear Cup Length Adjustment
180º Ear Cup Ratio Adjustment
Self-Adjusting Reversible Swivel Ear Cups
Inner Fold Ear Cup Carry-On Design
ABS Acoustic Transducer Enclosure
Acoustic Transparent Transducer Cover Cloth
Stranded Copper Audio Wiring
Air-Braid Geometry Outer Cord Jacket
3.5mm Silver Plated Plug
TECHNICAL SPECIFICATIONS
Headphone Style: On-Ear Transducer Size: 40mm Transducer Type: Dynamic Noise Reduction: Natural Impedance: 32 Ohms Frequency Response: 20Hz - 20kHz Sensitivity: 120dB Plug Size: 3.5mm Cord Length: 1.5m (4.92ft) Warranty: 1 Year
Written by
gkmclane
from Indiana
on Mar 14, 2013
Amazing sound
I received these headphones free of charge.
The box they were shipped in was firm and protected the product very well. I was very impressed with the look of these headphones.  The red and white looks really good together. The red at the top of the headband really set these headphones off. The long cord was a huge plus for me. Then the braided cord jacket was another plus. I like the fact that this will protect the cord. These headphones have reversible Swivel Ear Cups. They also fold up. That is great for taking them with you on the go. The foam padded ear pads were great. very comfortable on my ears. I plugged the headphones in and fell in love. The sound quality was amazing!!!  The deep base flows just beautiful through these headphones. I have had some high dollar headphones that would never compare to the sound quality these headphones have. Even though there is a deep base in these headphones it's just right. I have never heard anything that sounded this good in headphones. There is nothing bad at all I can say about them.  You get more than your money's worth when it comes to these headphones. 
Would I recommend this to a friend or family member?
Yes
Pros
Easy to Use
Safe
Simple to Set Up
Looks Good
Sturdy
Written by
Stephanie
on Mar 30, 2013
Great Price Great Item
I did receive these headphones free of charge in order to review the product (but the fact that I received them for free has no weighting on this product).  We had been wanting some "cool" headphones for a little while now but the Beats headphones (and the like are ridiculously expensive).  I was excited, but skeptical, when I received this product knowing what the price point was.  I figured they would be a super cheap knock off.  In all honesty, I have never tried the more expensive Beats headphones so I can't compare, per se, but I don't see why would you spend the money on those when this is a great product!  My first thought was the colors were great (my husband thought they were super cool looking).  The sound quality coming from them was great.  I plugged them into my IPad and was able to hear better than just listening to the IPad without headphones.  I was able to listen to stuff without my kids hearing the same stuff I was watching.  It also "canceled" outside sounds pretty well.  My husband would have to shout to get my attention since I couldn't hear normal volume sounds with my headphones on.As for quality - I have only had them about the week.  They have withstood the attack of my 3 year old well.  Anything that has withstood that is pretty good!!
Would I recommend this to a friend or family member?
Yes
Pros
Easy to Use
Safe
Simple to Set Up
Looks Good
Sturdy
Quality Construction
Written by
5CMP
from Walnut Creek, CA
on Apr 12, 2014
Low Price For A Good Quality
My First VM Audio Headphone Shaker Series Bought a month ago, I was looking for a cheap headphone online for my everyday use with my tablet, phone etc... and i saw this VM audio headphone Shaker Series and gave it a try, I wasn't so excited that time about it because my thoughts saying  it will be same of the other headphones i have bought in the past cheap=low quality on every aspect, but when i got VM Audio Headphone Shaker Series in the mail and tried it , 10 minutes later of listening with my new Vm Headphone i fell in love right away Then  i Grabbed my laptop went online and ordered another one for my sister, i did not expect the quality of this headphone is perfect in every aspect from the look to the sound quality, with it's deep and powerful bass, i'm comparing it to the 100 dollars branded headphone that i have as i speak and I like the Air Braid hassle free Cord, The Ear Cups Of This Headphone are reversible swivel and Foldable. I am so happy that I  purchased it, planning to buy more.
Would I recommend this to a friend or family member?
Yes
Pros
Easy to Use
Safe
Simple to Set Up
Looks Good
Sturdy
Quality Construction
Good Sound Quality
Written by
DJ MAINESQUEEZE
from FLORIDA
on Apr 16, 2014
AWESOME DJ HEADPHONES
I've been djing for 15yrs now and have purchased several high end headphones and was never completely satisfied. I'm giving my honest opinion that the VM product gives me the quality sound that to monitor my mixing that I've been looking for. I was a bit skeptical of the price but after reading previous reviews I made a purchase. I plan to purchase all of the colors eventually...I like to coordinate,lol. Don't be shy give VM products a try!
Dj MaineSqueeze
Would I recommend this to a friend or family member?
Yes
Pros
Easy to Use
Looks Good
Sturdy
Quality Construction
Have a question that's not answered here? Ask our team of product experts!
This will be visible to our community