ALL ORDERS PLACED BEFORE 2PM CST SHIP THE SAME DAY - FAST & FREE SHIPPING EVERY DAY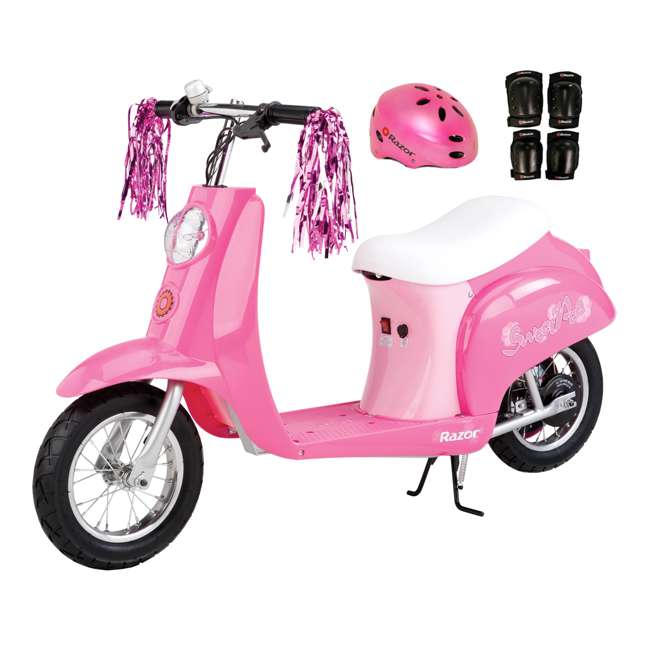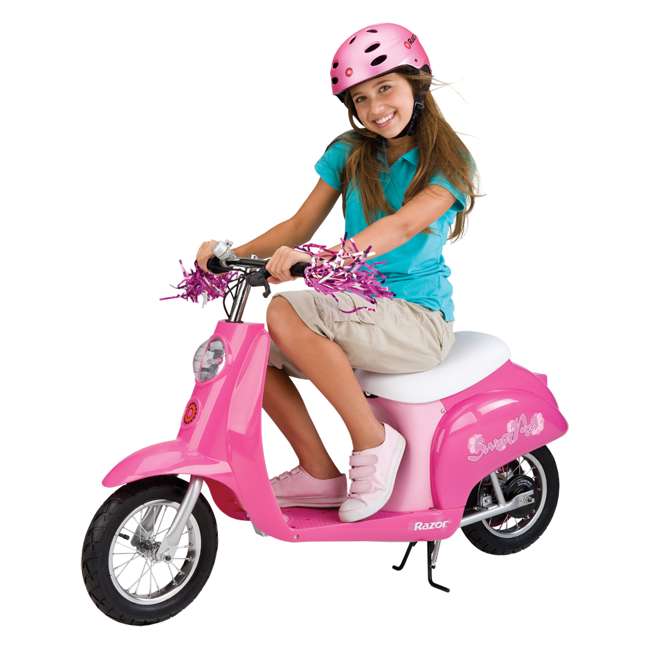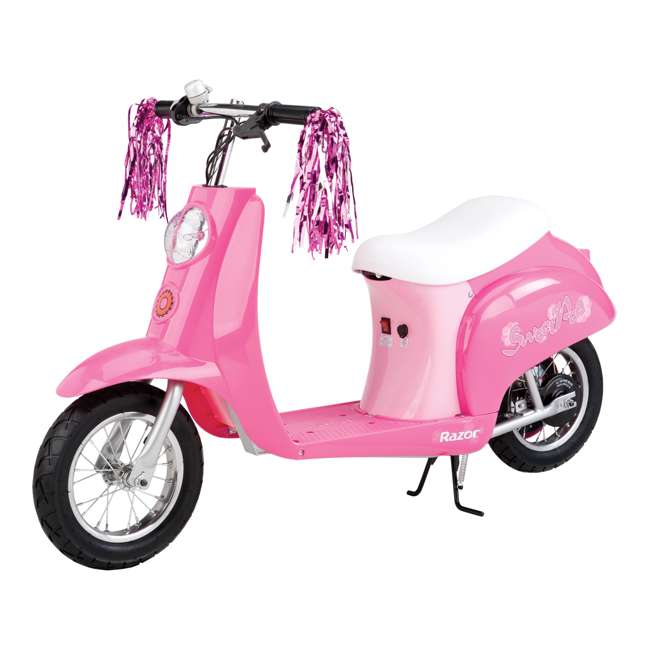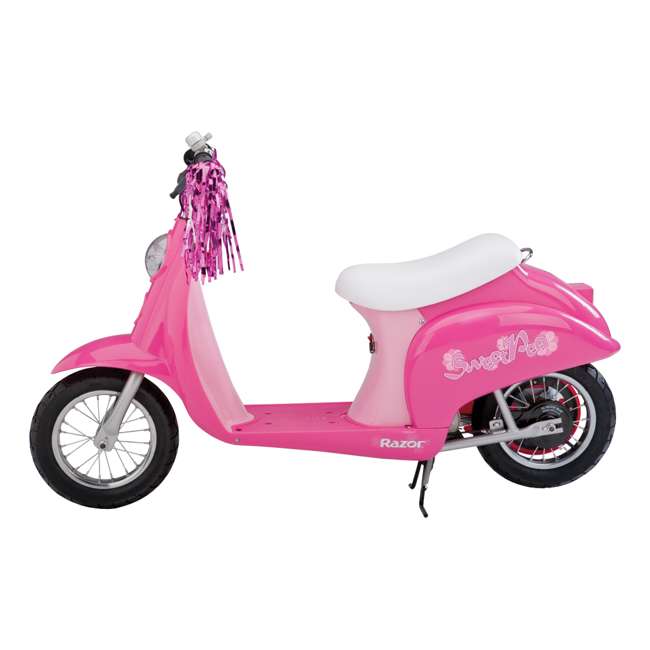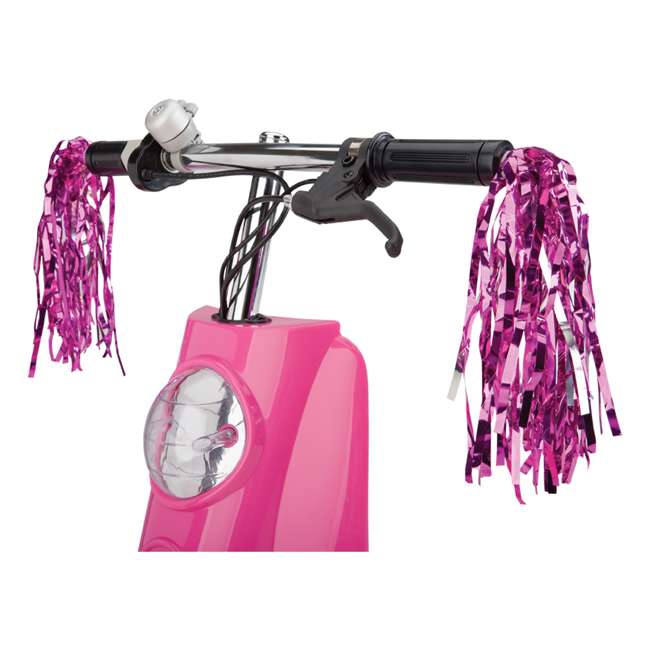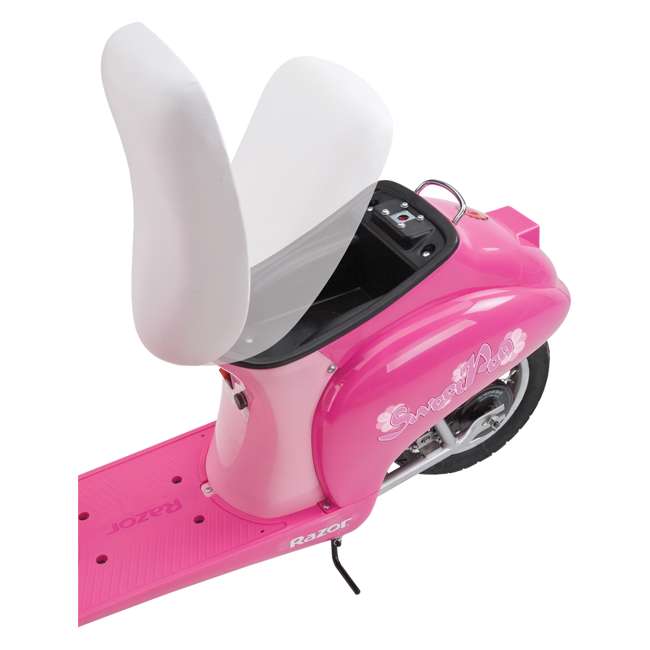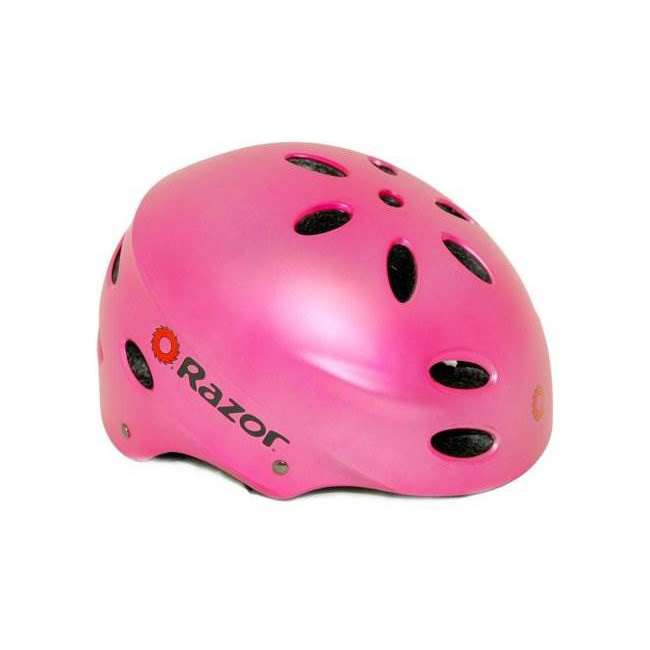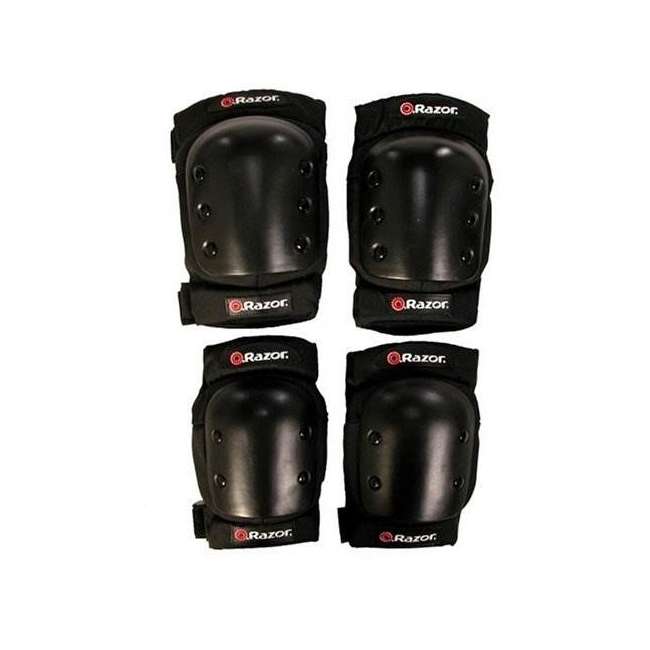 Razor Pocket Mod Electric Sweet Pea Scooter with Helmet, Elbow & Knee Pads
| | |
| --- | --- |
| SKU: | 15130659 + 97783 + 96785 |
| Brand: | Razor |
| Condition: | New |
Featuring a high-performance, vintage-inspired body and a chain-driven electric motor, the Sweet Pea Pocket Mod can reach speeds of up to 15 miles per hour--plenty fast enough for a quick trip to the corner store or a fun ride in the country. The scooter also teams a pair of 12-inch pneumatic tires with a rear suspension system to ensure a comfortable ride. Other features include a retractable kickstand, variable-speed acceleration, a padded seat, and a built-in battery that travels for up to 10 miles on a single charge and can hold up to 170 pounds!
Keep playtime fun and safe with this Razor Safety Helmet. Featuring 17 vents and ergonomic interior, this helmet provides safety while keeping the rider's head cool and comfortable. The sleek satin pink finish has a professional look when your little one pushes the limits on their bike, skateboard, scooter or whatever else they choose!
Featuring hard plastic slideable caps to deflect impact, heavy stitching and extra thick interior fleece the Razor Pro Elbow & Knee Pad provides a super comfortable barrier between your child's skin and the ground. Make sure playtime is filled with smiles and laughs instead of cuts and scrapes.
Razor Pocket Mod Sweet Pea
This Classic Italian Euro Style Scooter Design Comes in Hot Pink Color
Vintage-inspired Mod design and high performance electric motor provide the perfect mix of utility and style
Can travel up to 10 miles on a single charge
Scaled down classic scooter design carries riders up to 170lbs
Single speed, chain driven motor for maximum power transfer
Large 12" pneumatic tires for a smooth ride
Retractable center mount kickstand
Can reach speeds up to 15 miles per hour
High Torque Motor with Chain Drive
24V (two 12V) sealed lead acid battery system
Powerful 250 watt electric motor
Battery charge time: 12 hours
Up to 30 minutes of continuous use
UL approved battery charger
Tools included
Product Weight: 59 LBS
Assembled Product Dimensions: 50" x 18" x 30"
For ages 13+
Maximum rider weight is 170 pounds
Part #: 15130659
90 Day Razor Warranty
Razor Safety Helmet
Make sure to keep your kids safe during playtime
Great for biking, skating, scooter riding and more
Ergonomic interior padding is comfortable and secure
17 top and side vents allows airflow and helps riders keep a cool head on hot days
Side release buckles adjust and fasten quickly
Sleek satin pink color
Fits head sizes 22 to 23.5 inches
Complies with CPSC standards
Ages: 8-14 years
Part #: 97783
Razor Pro Elbow & Knee Pads
Make sure to keep your little ones safe during playtime
Great for biking, skating, scooter riding and more
Set includes two elbow and two knee pads
Extra thick foam cushion of the Pro pads absorb contact
Soft fleece interior comforts and absorbs sweat
Large, hard plastic caps are slideable to deflect impact
Velcro straps are easy to get on and off
Heavy stitching and riveted caps provide durability
Ages: 8+ years
Part #: 96785