ALL ORDERS PLACED BEFORE 2PM CST SHIP THE SAME DAY - FAST & FREE SHIPPING EVERY DAY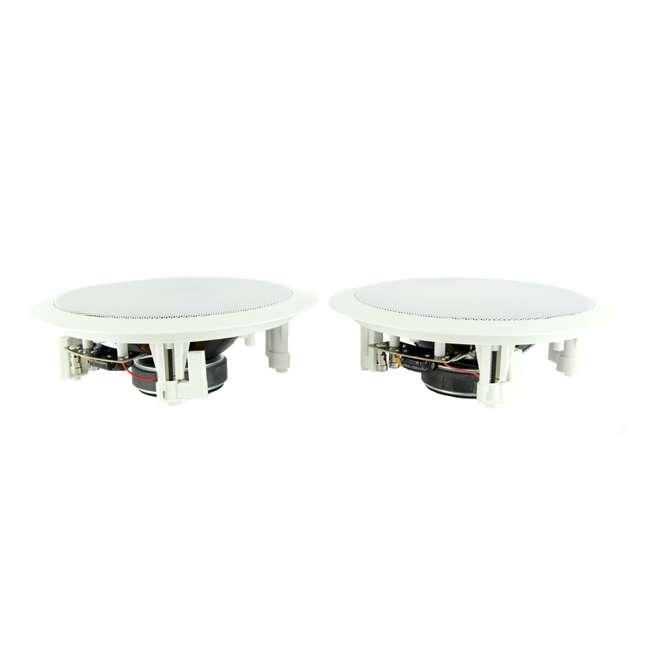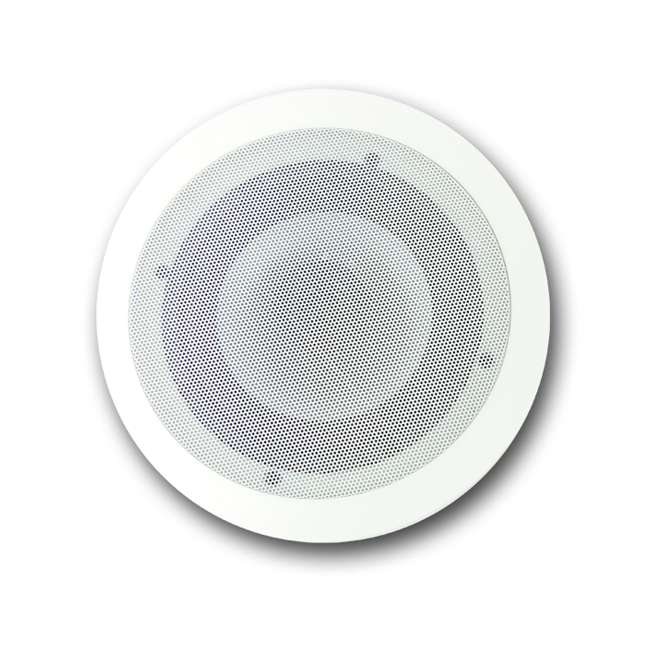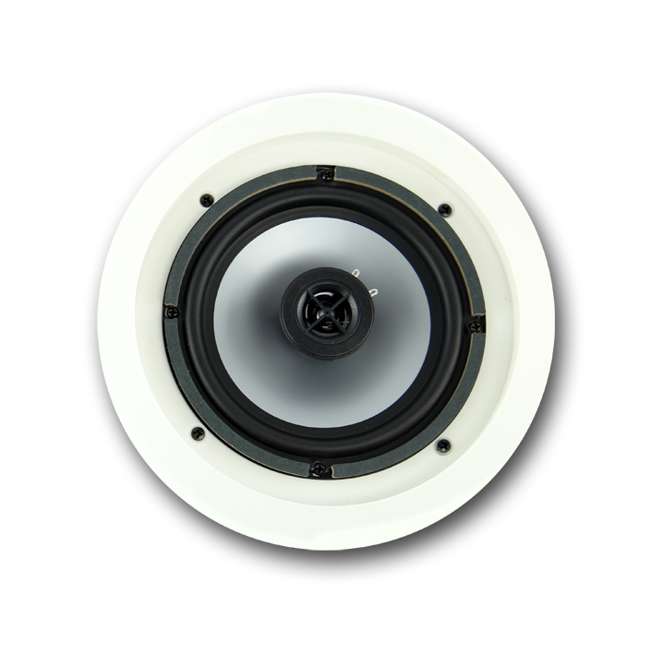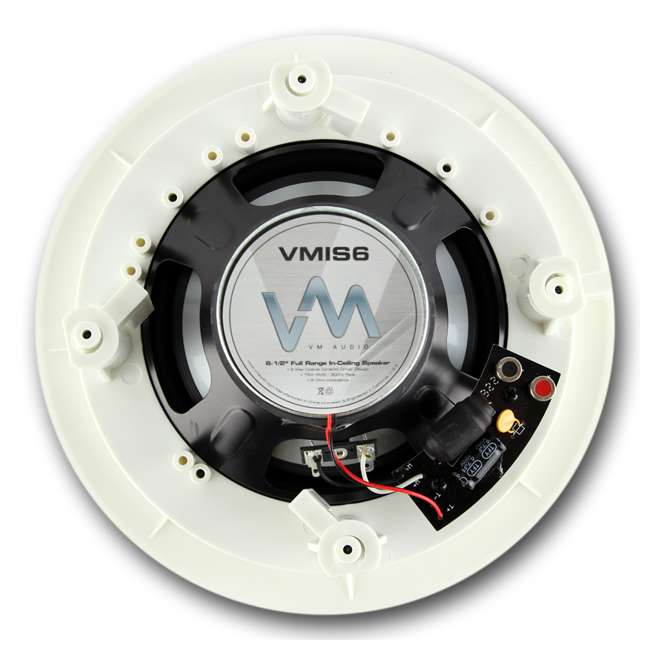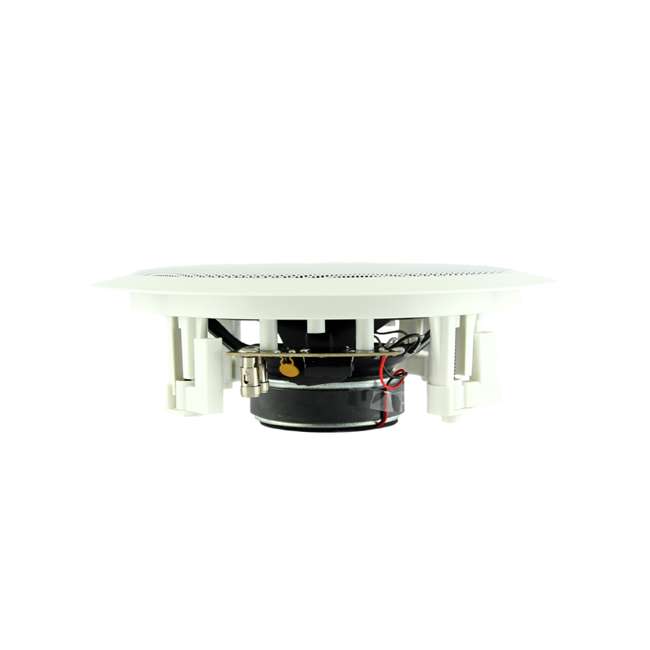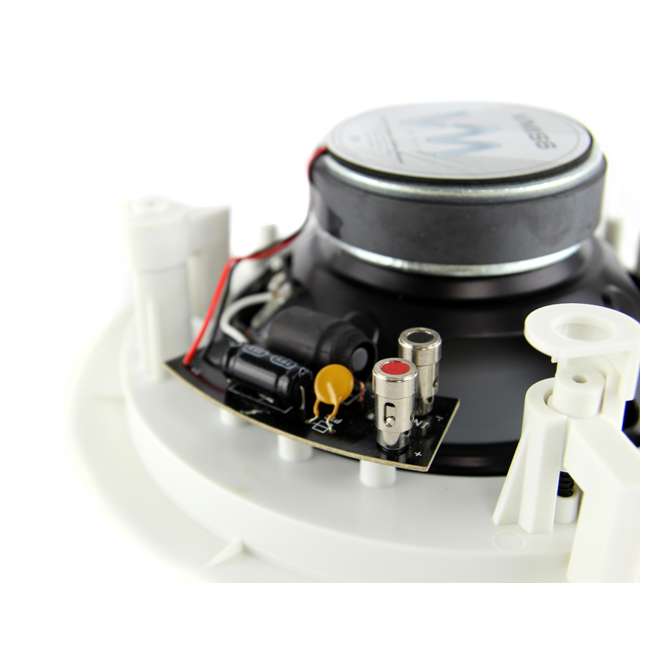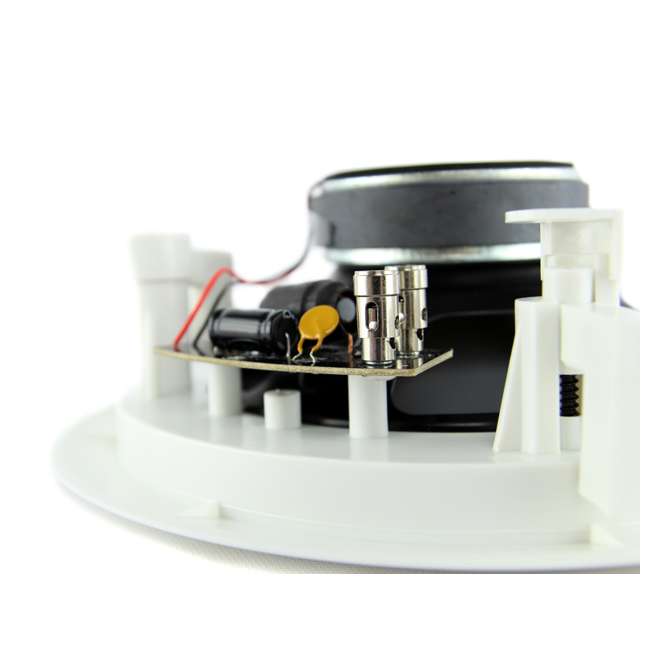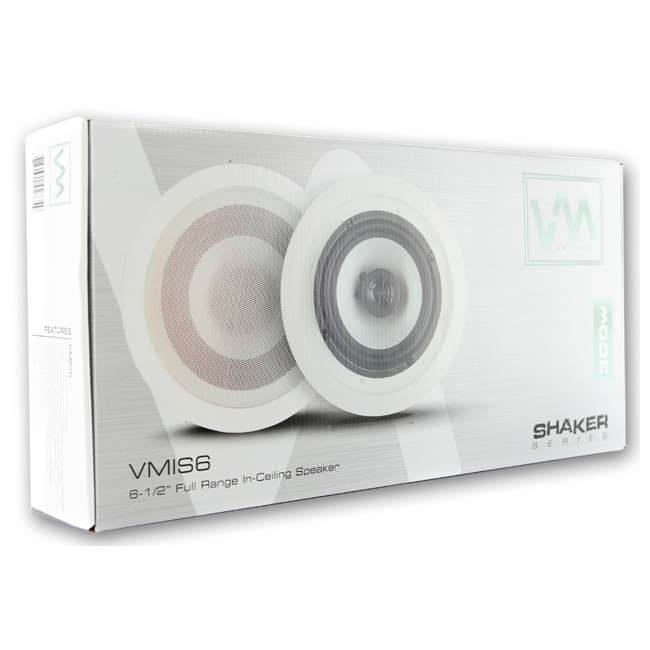 VM Audio 6.5-Inch 350-Watt 2-Way In Ceiling/Wall Surround Home Speakers, 8
Was $399.92
You save $292.93!
| | |
| --- | --- |
| SKU: | 4 x VMIS6 |
| Brand: | VM Audio |
| Condition: | New |
Feel the adrenaline rush these VM Audio Shaker Series 6.5-Inch In-Ceiling Surround Home Speakers bring to your entertainment system when you listen to music, watch movies, and even when you are watching your favorite TV show.
Cozy up and listen as these 8, 6.5-inch in-ceiling speakers do their thing. They have a RMS power handling of 110 watts and a peak power handling of 350 watts. As 2-way speakers, they have a sensitivity of 91 dB, and impedance of 8 Ohms, and feature a Mylar dome and a rubber woofer surround. You will witness smooth and wide sound performance unlike any you've heard before.
For an incredible sound and clean look in your home, grab 4 of these VM Audio 6.5-Inch In-Ceiling Speakers and watch as your home theater is turned into a designer's paradise.
8, 6.5-inch in-ceiling speakers
RMS Power: 110 watts
Peak Power: 350 watts
Type: 2-Way
Sensitivity: 91 dB
Impedance: 8 Ohms
Frequency Response: 75Hz - 20kHz
Woofer Size: 6.5 inches
Woofer Surround: Rubber
Tweeter Type: Mylar dome
Connector Type: Spring Clips
Connector Type: Recessed Flush
Enclosure Type: In-ceiling
Cutout Dimensions: 7.72 inches
Quickly and easily install the Shaker Series in-ceiling speakers using our Twist-n-Lock feature
In-ceiling speakers sound fidelity is enhanced by our DDP technology that delivers 2-speaker driver performance
Designed to last and include a moisture resistant midrange as well as an INPP cone and rubber surround
These speakers use our exclusive Special-K technology that allows for a wider angle of sound distribution so your home theater speakers can cover more area
Quantity: 8 speakers
Written by
MasterTac Services
from Toledo, Ohio
on Jul 29, 2014
Quick and Professional Installation
I recentlly purchased these speakers to install at a customers business location. These speakers went up into a drop ceiling fairly quickly, the cutout templates was very easy to use.  It only took about 5-10 minutes per speaker to install and the sound was just what the cutomers needed.   These speakers came with two types of hookups on the back.  This made the installation even easier.  I will be buying more of these for future customers in need of a fairly competitive audio system at a reasonable cost.
Would I recommend this to a friend or family member?
Yes
Pros
Easy to Use
Simple to Set Up
Looks Good
Sturdy
Quality Construction
Written by
koolyourjettas
from Franklin, TN
on Jul 29, 2014
Great Speakers at a Great Price
We needed speakers in a bedroom that was 12 feet X 14 feet. Sometimes, smaller speakers seem appealing but we wanted a better quality sound that can't be had from a pair of tiny speakers, regardless of what the manufacturer says. I installed them in the wall at the height of 7 feet and separated by 5 feet. These speakers are almost invisible because of their low profile, and partly because I chose to put them between two shelves in our integrated wall shelving system. The sound is phenomenal, filling the room with a volume setting of 2 or 3. The speaker cutout was very accurate and the tabs hodling them against the back of the drywall are more than adequate. Clearly, these speakers fill the bill and I would highly recommend them for anyone needing a quality speaker at a very affordable price. The only difficulty I had was reinstalling the grills on the front after mounting the speakers in the wall.
Would I recommend this to a friend or family member?
Yes
Pros
Simple to Set Up
Looks Good
Quality Construction
Cons
Grills difficult to remount after installation
Written by
LJ
from Nashville, TN
on Jul 29, 2014
Great speakers at a great price
After researching in wall speakers, I purchased the VM Audio VMIS6 300 Watt speakers.  Living in a condo, I appreciate the look of the speakers, but I was pleasantly surpassed to hear how good they sound.  Yes, the price is a nice factor, but these sound as good as the speakers that I had in my former large house.  Using my Yamaha receiver, I found the range to be effective and clean.  Just what you would want.  I highly recommend these speakers.  I was also pleasantly surprised how easy it was to install them in the wall.  I was planning on hiring someone, but never got around to do so.  I'm so glad that I bought this great product.   
Would I recommend this to a friend or family member?
Yes
Pros
Easy to Use
Simple to Set Up
Quality Construction
Written by
Schefdog
from Florida
on Jul 30, 2014
Great speakers for the price!
These are excellent speakers for the price. When I bought my house the previous owner had installed speakers in the ceiling, but removed them when they left so there were a bunch of empty holes and pre-wires. I chose these speakers due to their size and fantastic price, and have not been disappointed. We just use them to play music in the house and have not hooked up the home theater yet, but based on my experience I'm sure it will sound fine. My buying experience with VM Audio was very good, and everything shipped and arrived promptly. Highly recommend!
Would I recommend this to a friend or family member?
Yes
Written by
happyconsumer
on Jul 30, 2014
probably the best value
With so many choices of ceiling speakers, I had a hard time choosing the right product. Once I tested the VM Audio, I am convinced I chose right. My application is fairly simple: ambient listening in a private home with a large floor space, and 8 speakers were just right to cover the aprox 1000 sq feet. The audio connectors are a little cumbersome to use when using 14 AWG wires, but since I will not be doing that very often, it is not a true issue. 
Would I recommend this to a friend or family member?
Yes
Pros
Looks Good
Quality Construction
Written by
palmirage
from West Yellowstone, Montana
on Sep 29, 2014
Great performance
We needed to install some speakers in the bar section of our restaurant.  It has a fairly low ceiling compared to most bars and the restaurant does provide a lot of background noise.  I installed 2 of these speakers on one side of the bar and am going to install 2 more because of their performance.  They work well at both low and high volume.  You get really nice bass at both levels.  There clarity is what I am really impressed with,  at low volume it is crystal clear, but when you turn it up you don't get any distortion or lose any of the clarity.  Definitely a good purchase.
Would I recommend this to a friend or family member?
Yes
Pros
Easy to Use
Simple to Set Up
Sturdy
Quality Construction
Have a question that's not answered here? Ask our team of product experts!
This will be visible to our community