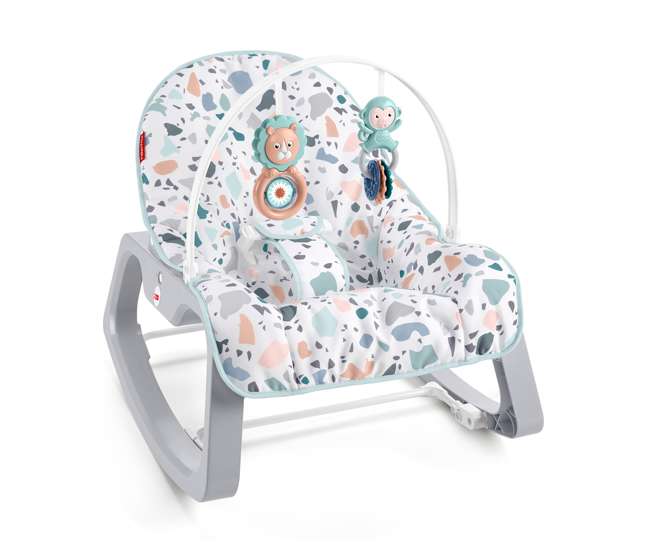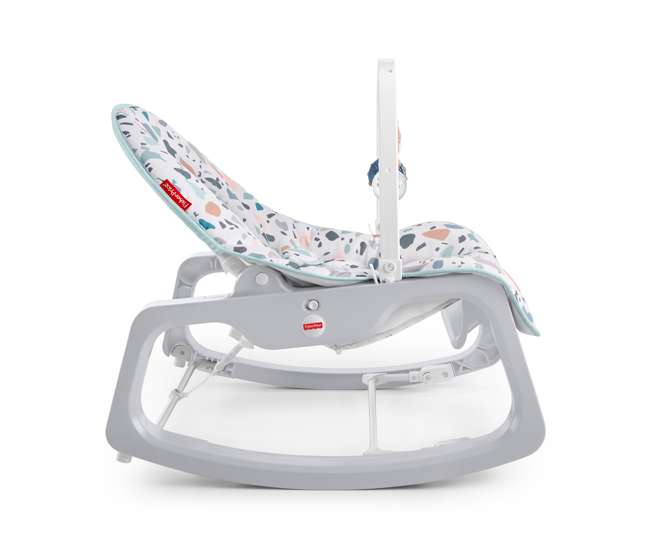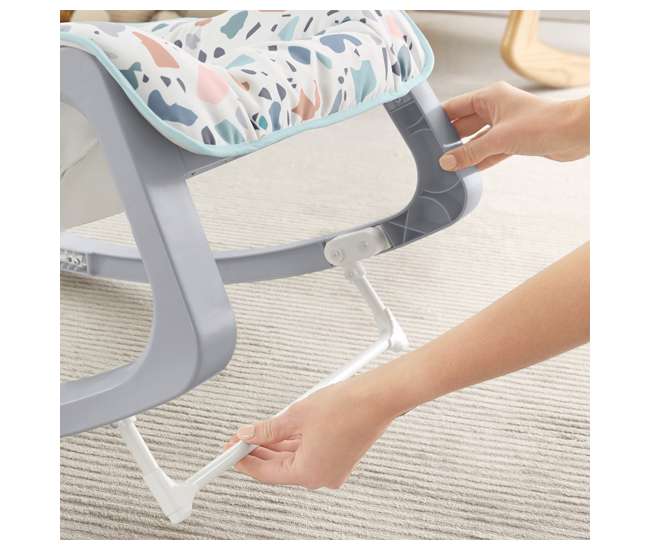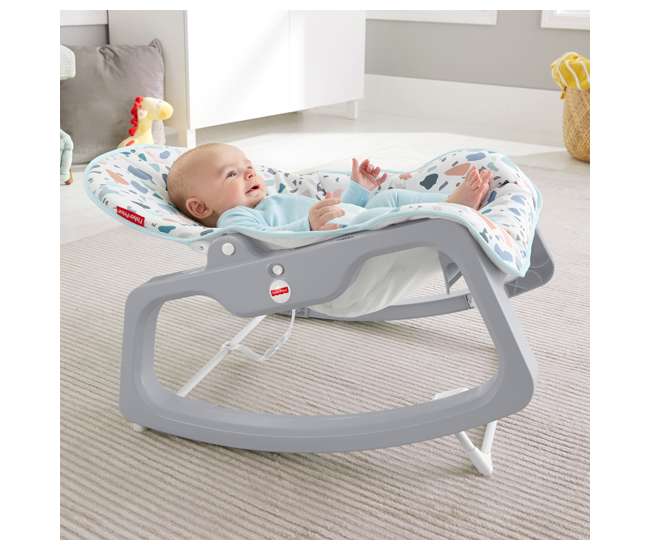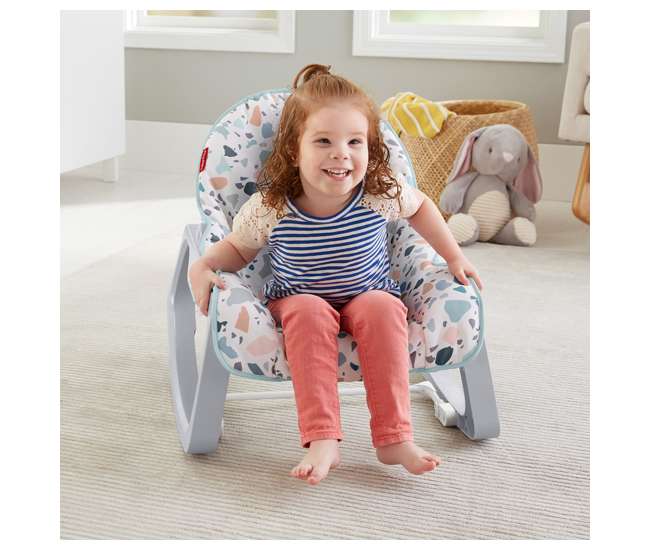 Fisher Price GKH64 Infant to Toddler Portable Baby Seat Rocker, Pacific Pebble
Give your newborn a comfy rocker chair they won't grow out of for a long time! The Fisher-Price Infant to Toddler Rocker Chair offers that and much more.
The Fisher-Price Infant-to-Toddler Rocker starts out as an infant rocker or stationary seat with bat-at toys overhead. Then, as your child grows, you can easily remove the toy bar and convert the seat to a toddler chair (up to 40 lb/18 kg). And with two comfy recline positions, calming vibrations, and a machine-washable seat pad, what's not to love? As babies reach and bat-at the overhead toys, they're strengthening those all-important gross motor skills. Plus the comfy seat and calming vibrations help soothe babies.
Bring home the Infant to Toddler Rocker from Fisher-Price and let your little one enjoy ?it for years to come.
Portable baby seat and rocking chair for use from infant to toddler
Two recline positions and a removable toy bar with two bat-at toys
Calming vibrations help soothe your baby
Fold-out kickstand for stationary seating
Machine-washable seat pad
Use from birth until child weighs 40 pounds (18 kg)
Maximum weight: 40 pounds
Color: Pacific Pebble
Dimensions (L x W x H): 13 x 5 x 24 inches
Weight: 7 pounds

Manufacturer warranty: 1-year warranty