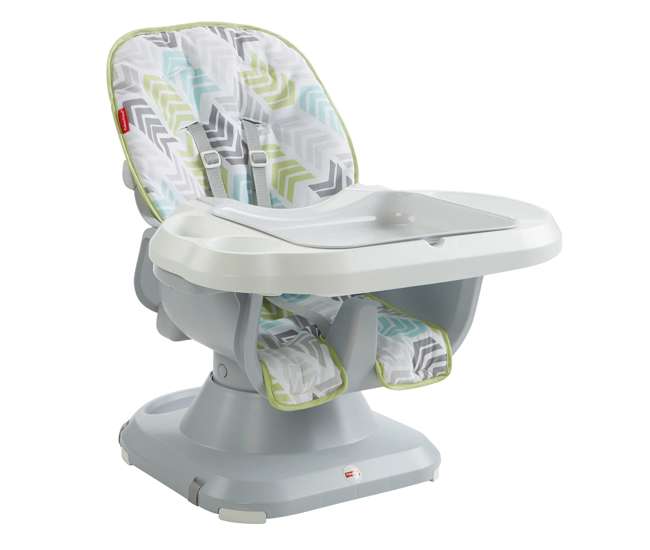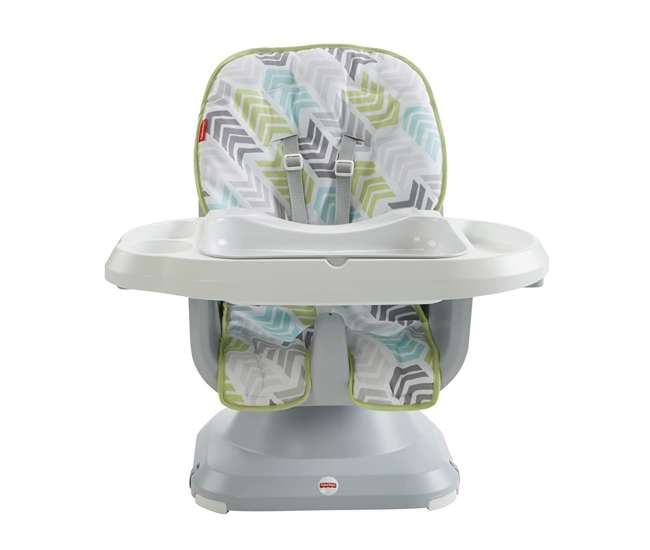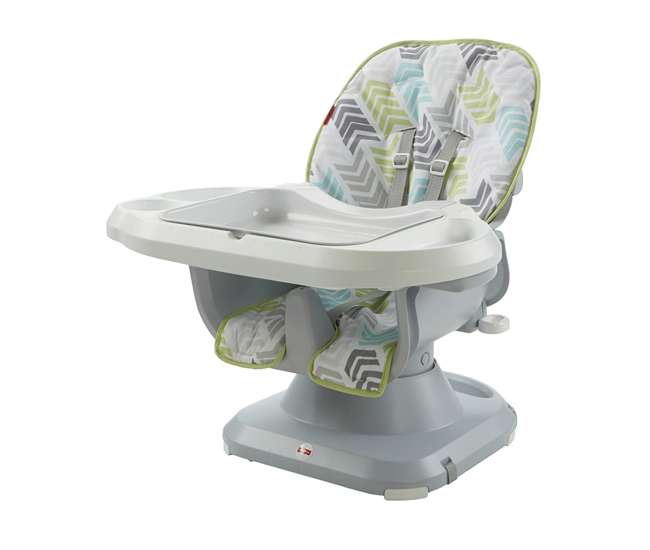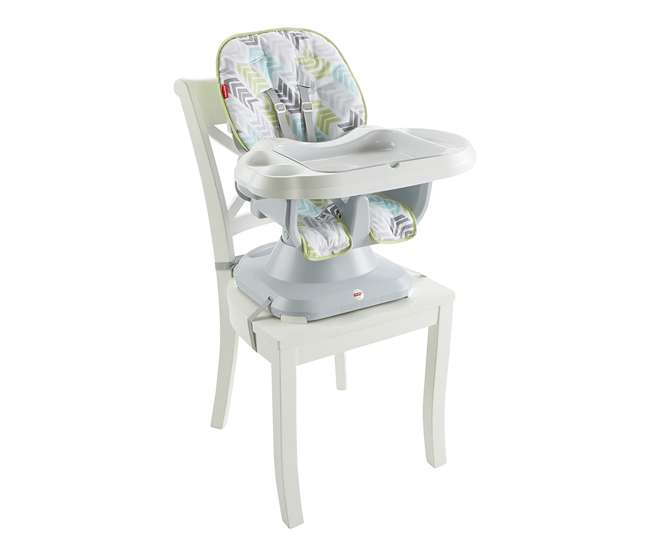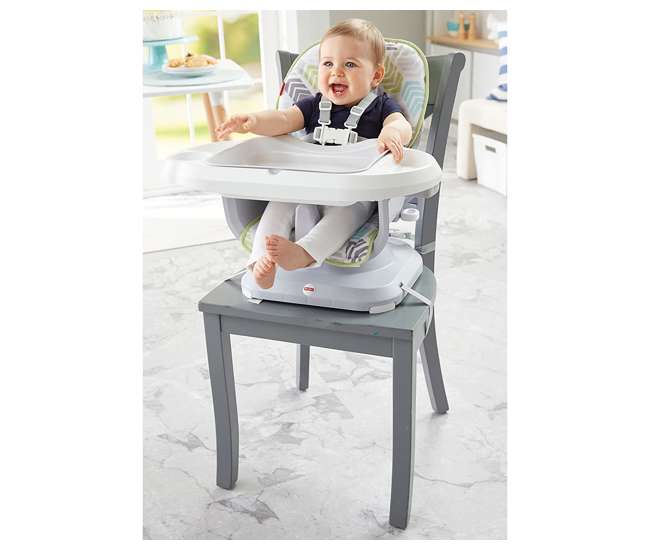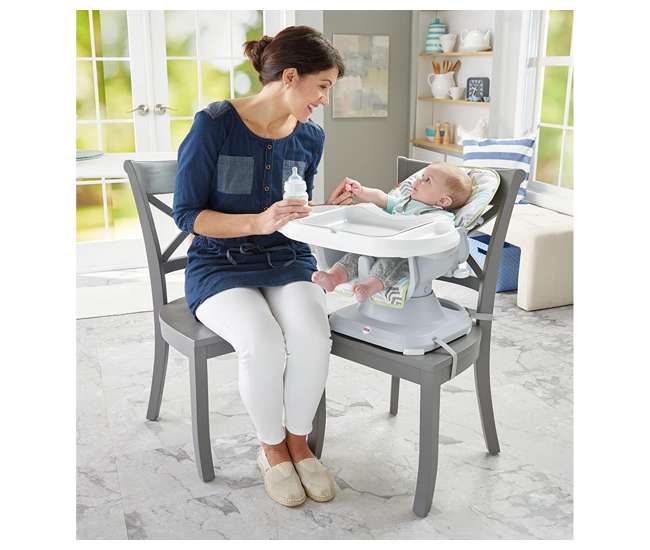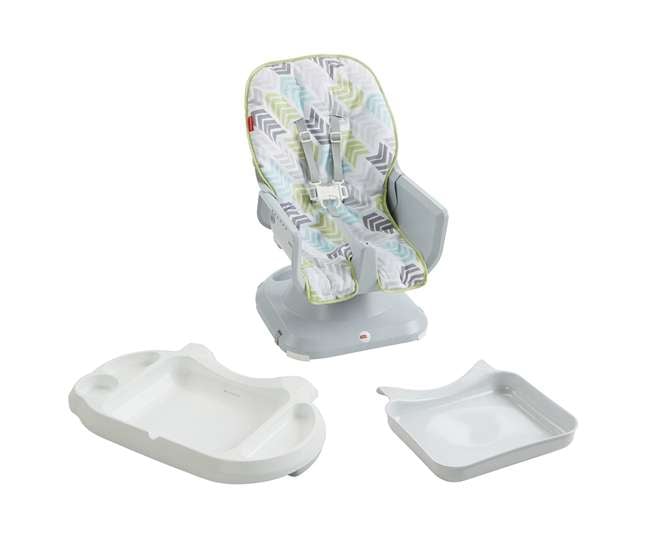 Fisher-Price SpaceSaver 2-in-1 Infant High Chair/Toddler Booster Seat, Green
Was $83.99. You save $24.00!  
| | |
| --- | --- |
| SKU: | DRF75 |
| Condition: | New |
| Delivery | |
| Quantity | |
Look, ma, no mess! Fisher-Price SpaceSaver 2-in-1 High Chair/Booster Seat is not only easy to clean, but can be used from the time your baby is a newborn until they're old enough to sit at the table on their own.
This functional high chair can juggle all kinds of activities with ease. It's a full-sized high chair in half the size with 2 height positions and 3 recline positions to make your growing little one comfy at every stage. The tray and tray insert store in a snap to the back of the frame. It's a SpaceSaver high chair that fits most dining chairs, a toddler booster to bring them to the big kids table, and a youth chair that's easy to secure into place.
Clean-up is a breeze with dishwasher-safe seat, tray, and tray insert. With no crumb catching crevices, the stain resistant seat pad wipes down in no time and pops right into the washing machine for a deep clean. Baby will love lounging, eating, and playing in Fisher-Price SpaceSaver Infant High Chair/Toddler Booster Seat, and you'll love the independence it instills.
Give your little one comforts of a full-sized high chair in half the space; fits on dining and restaurant chairs
Versatile 2-in-1 design starts off as a baby high chair and transforms into a toddler booster seat to grow with baby
Maximize your child's comfort and safety with 2 height adjustments, 3 recline positions, and 5-point harness
Easy to clean dishwasher-safe seat, tray, and bonus tray insert, plus machine-washable seat pad and harness
Includes 1 SpaceSaver high chair, cushioned seat, deep-dish tray, and safety harness
Deep-dish tray design with cup holders prevents your child from pushing food off the tray
Go from reclining high chair to upright position to a comfy, height-adjustable big-booster seat
Helps baby build confidence as they learn to feed themselves and participate in mealtime
Allow baby to be at eye level with their caregivers, enhancing happiness and security
Use upright position only with a child who has enough upper body strength to sit up unnassisted
Recommended for children 0 to 5 years old
Maximum weight recommendation: 50 pounds
Color: Green/blue/gray
Dimensions (L x W x H): 20 x 24 x 22 inches
Weight: 8 pounds

Manufacturer warranty: 1-year limited warranty