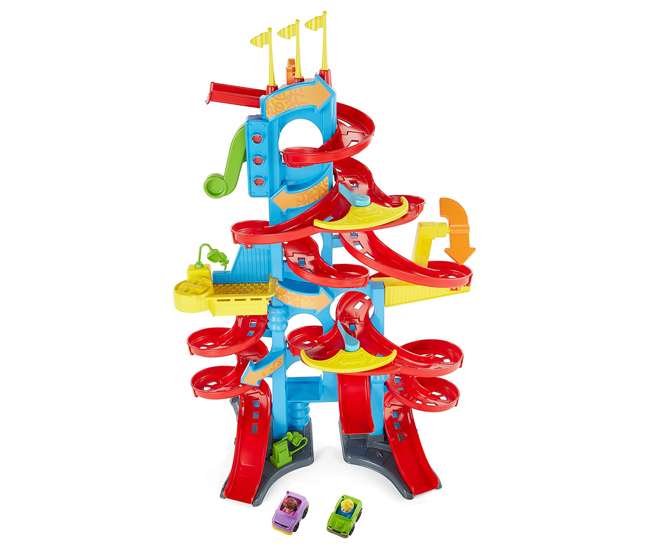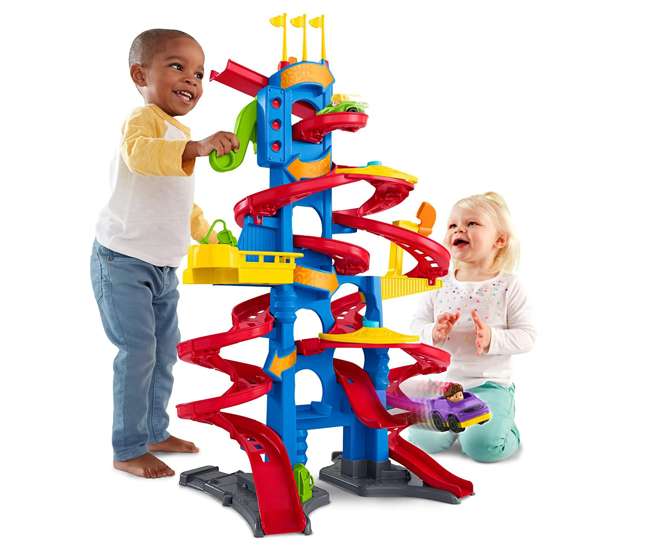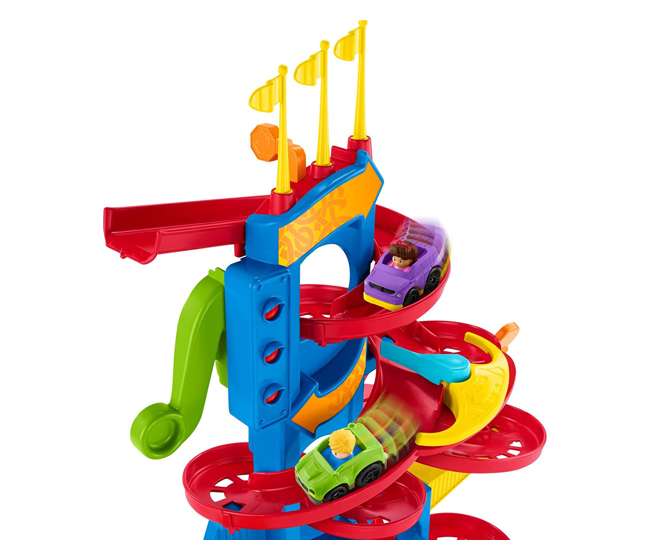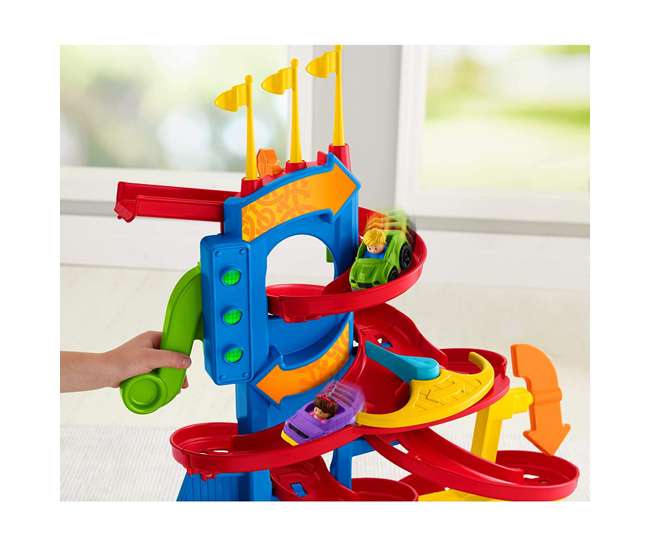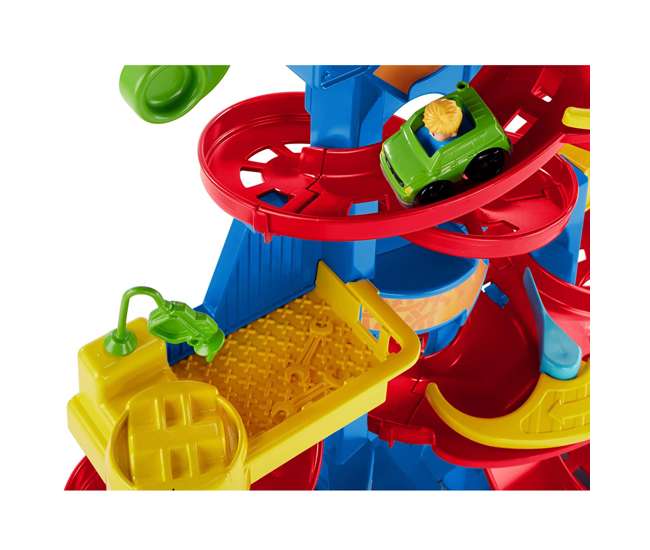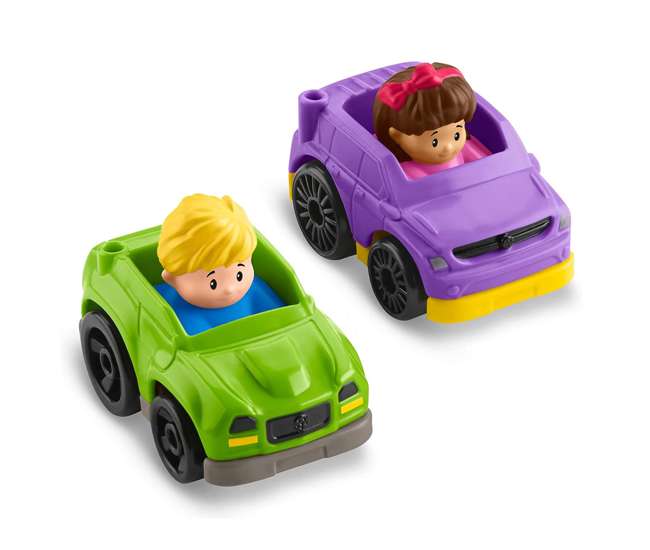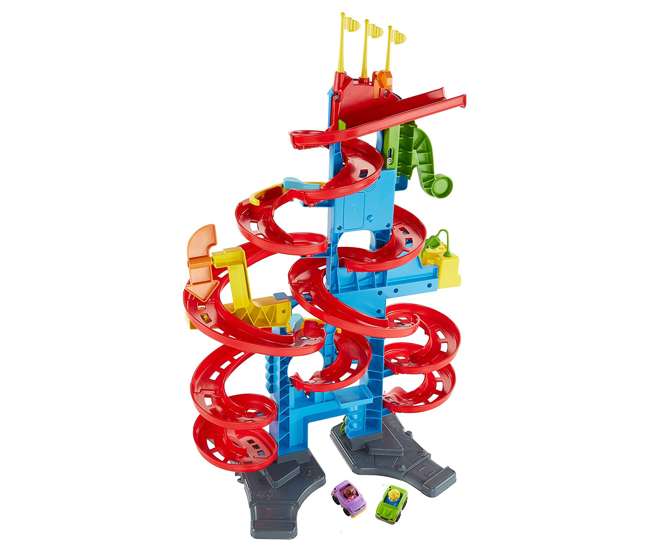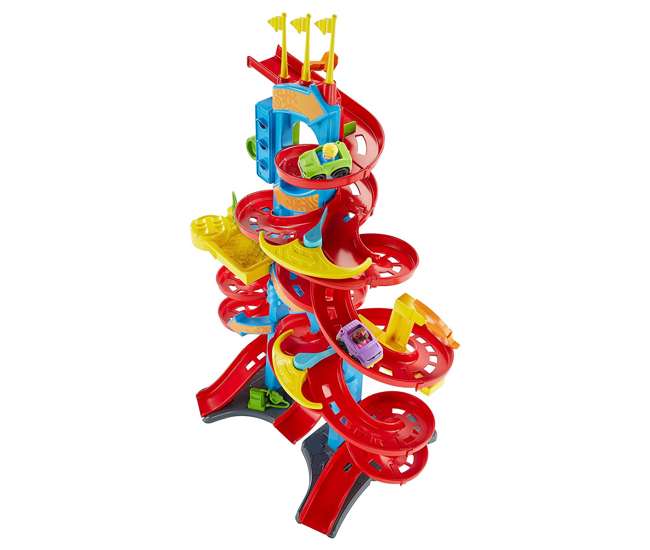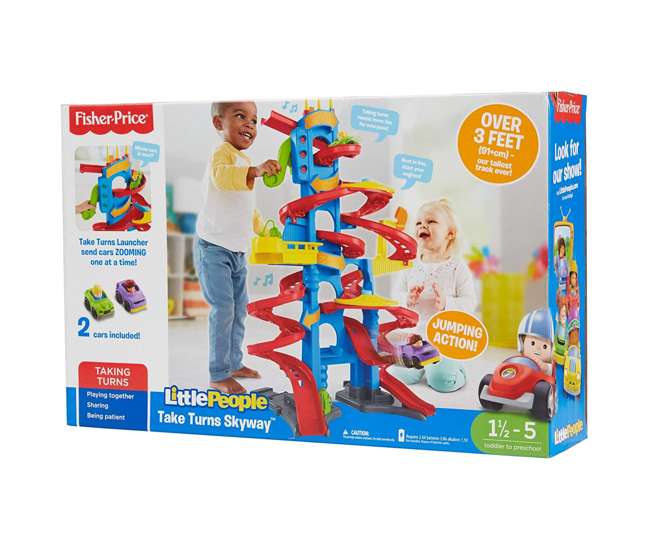 Fisher-Price Little People Take Turns Skyway 3 Foot Tall Kid's Racer Toy Playset
Was $74.99. You save $21.91!  
| | |
| --- | --- |
| SKU: | GGD39 |
| Condition: | New |
| Delivery | |
| Quantity | |
Whose turn is next? Towering at over 3-feet-tall, the Fisher-Price Little People Take Turns Skyway is the tallest Wheelies track ever, and instills the importance of sharing in your tiny racer. Explore and share to bring out the kind, helpful, and compassionate qualities you already see shining through in your little person.
Featuring 3 different tracks, including 1 that launches cars into the air, and 2 Wheelies vehicles that launch 1 at a time, this playset is perfect for ages 1 to 5 years old. Cool phrases and sound effects transport little racers straight to the track, while learning how taking turns can shift playtime into a whole new gear.
A press of the Take Turns Launcher sends 1 car zooming down the spiral track, and puts the next car at the starting line. Next in line, press the launcher again to send the next car zooming. As each car races around the tracks, little drivers can stop at the gas and repair station as they make their way around. For even more excitement, one of the Skyway tracks ends in a jump, launching vehicles into the air for an awesome finish.
Measuring over 3-feet-tall, making this racing toy the tallest Wheelies track set ever
Features 3 different tracks, an awesome launcher, cool racing sounds, plus pretend play stops
Designed to teach little ones how to share with Take Turn Launcher that releases 1 car at a time
Encourages imaginative play with easy-to-grasp vehicles and pretend stops like a gas station
Includes the complete Skyway playset and 2 Wheelies toy vehicles
Shares fun phrases about sharing, being patient, and playing together
Provides a workout to little hands as they grasp and send vehicles zooming down the tracks
Recommended for ages 1 to 5 years old
Color: Multi-colored
Dimensions (L x W x H): 14 x 27 x 37 inches
Weight: 8 pounds

Manufacturer warranty: 1-year limited warranty