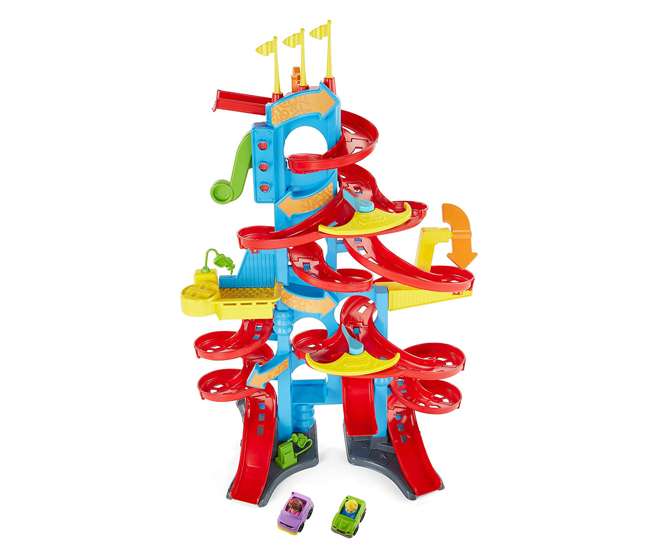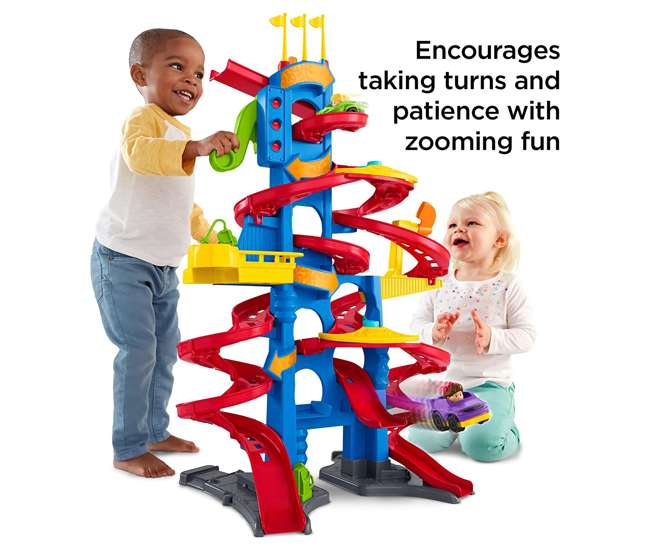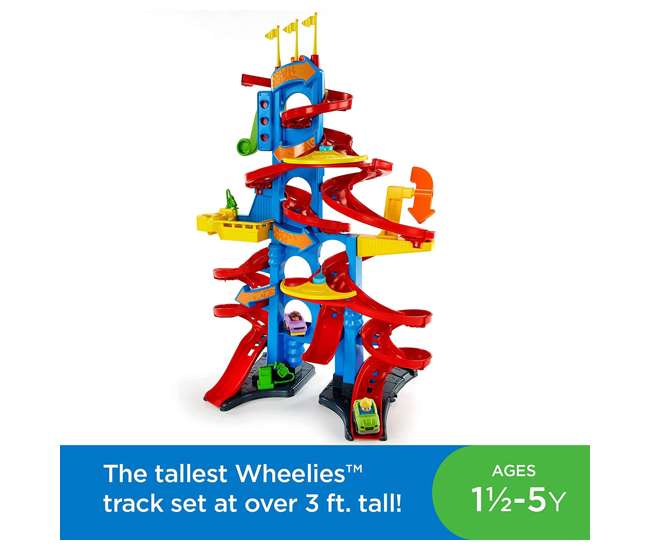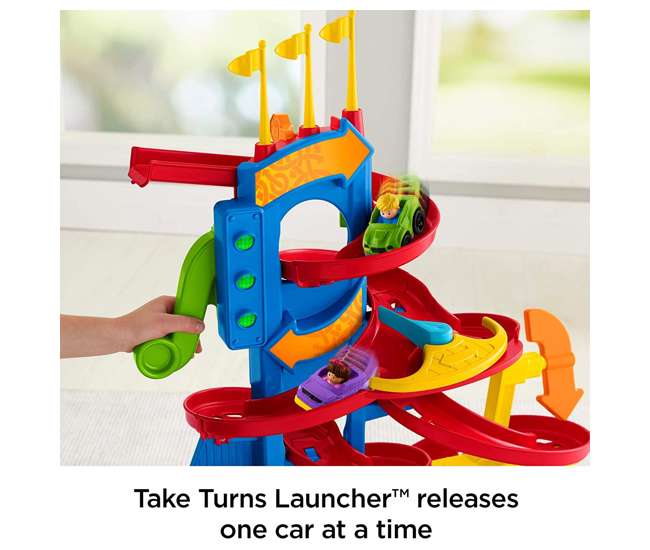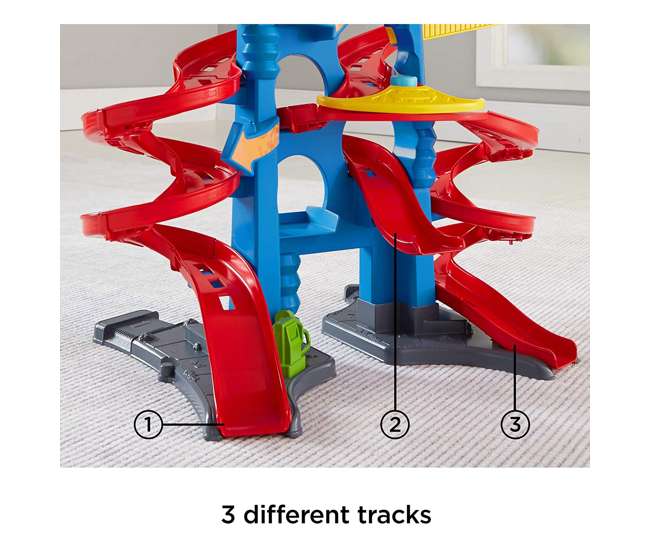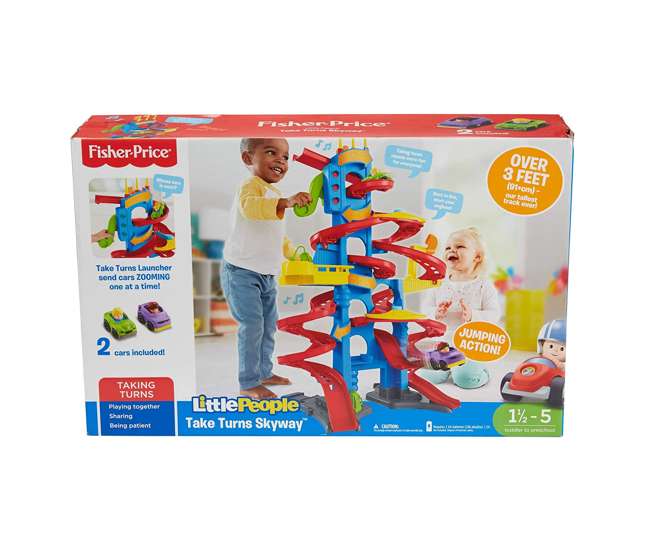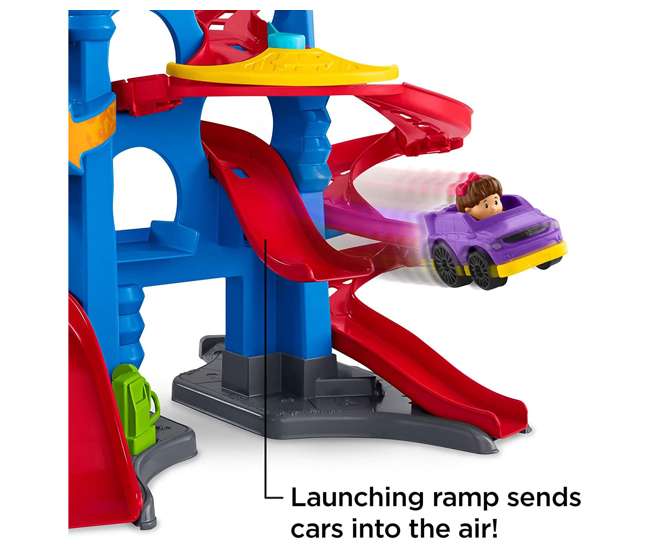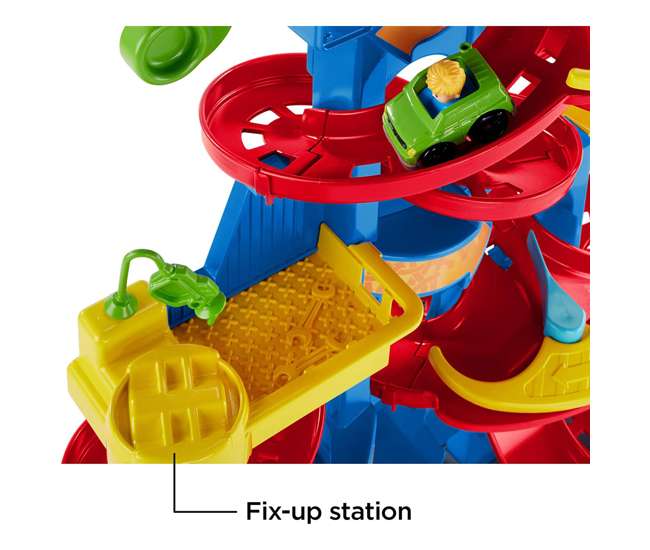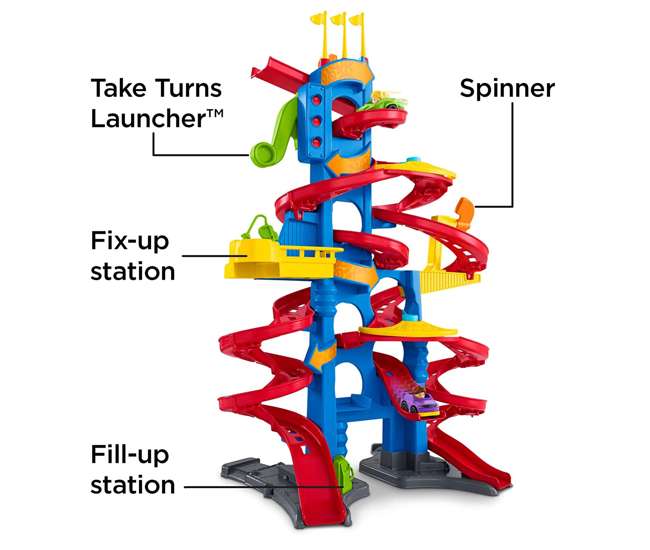 Fisher-Price Little People Collection Take Turns 3-Foot Skyway with 2 Wheelies
At over 3 feet tall, the Little People Take Turns Skyway is the tallest Wheelies racetrack ever!
With three different tracks, an awesome launcher, cool racing sounds and phrases, and pretend play stops along the way, this track set is loaded with awesome racing fun for toddlers to discover and share. The Little People Skyway promotes one of those little things that make a big difference, taking turns. As kids share the tracks, sending vehicles zooming down and around, they see that taking turns means more fun for everyone! With easy-to-grasp vehicles and pretend play stops like a gas and repair station, toddlers can use their imaginations to create stories as they play. Little hands get a big workout as they grasp the vehicles and send them zooming down the tracks.
Over 3 feet with 3 different tracks
Recommended for ages 18 months to 5 years
Fill up & fix up stations and a spinning arrow along the way!
Exciting racing sounds and fun phrases about sharing, being patient & playing together
Includes 2 Wheelies vehicles
The Take Turns Launcher releases one car at a time
Color: Multi-color
Dimensions: (L x W x H) 14.2 x 26.8 x 36.6 inches
Weight: 1 pound

Manufacturer warranty: 1-year warranty