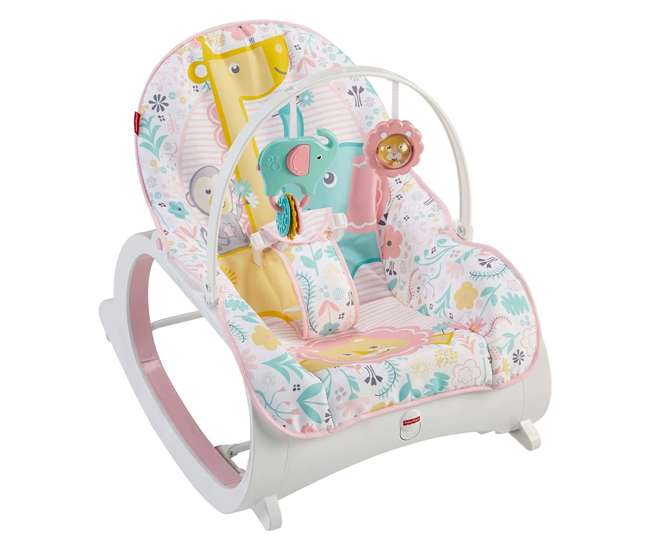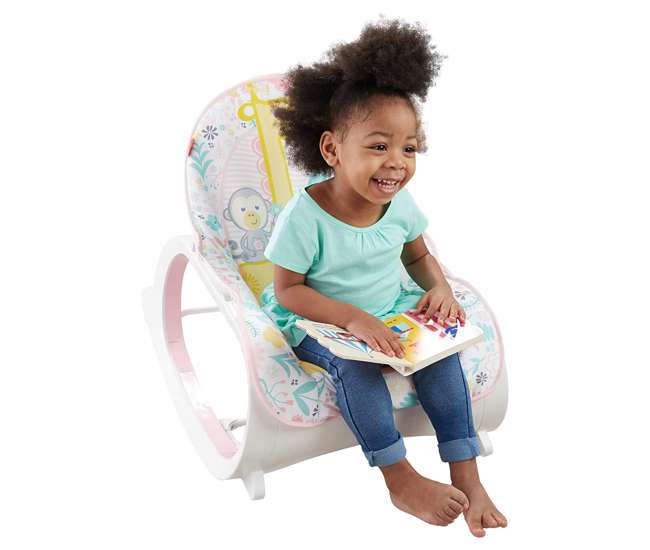 Fisher-Price Portable Vibrating Newborn to Toddler Rocking Chair Seat, Pink
Give baby a front row seat to all the action with a Fisher-Price Newborn-to-Toddler Rocking Chair!
Perfect for napping, playtime or anytime you need a hands-free moment this portable seat folds away when you need extra space, or when your little one is spending a weekend at Grandma's!
The 2-position seat will keep baby comfortable, while the 3-point safety harness keeps them safe. Starting out as a seat or a rocker, the overhead toy bar will keep your little one entertained for hours while you get housework done. As your child grows, this seat can convert to a toddler rocker.
Capable of supporting up to 40 pounds, this seat alsovibrates to help lull your little one to sleep. Keep everyone in the house happy with the Vibrating and Portable Fisher-Price Newborn-to-Toddler Rocker Seat.
Supports infants and toddlers from 5-40 pounds
Includes: Detachable toy bar and 2 bat-at toys
Machine-washable polyester seat pad for easy clean-up
Stationary position has a kick-stand
Calming vibrations help soothe baby and lull them to sleep
Color: Pink
Dimensions (L x W x H): 31.38 x 5.38 x 21.97 inches
Weight: 6.8 pounds

Manufacturer warranty: 60-day warranty