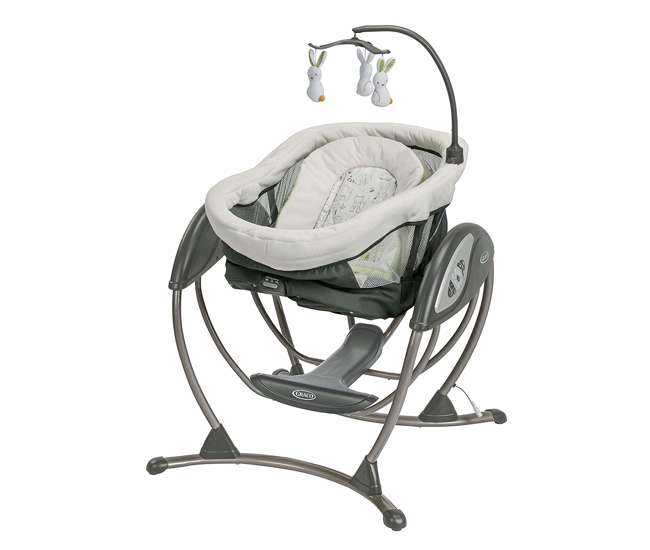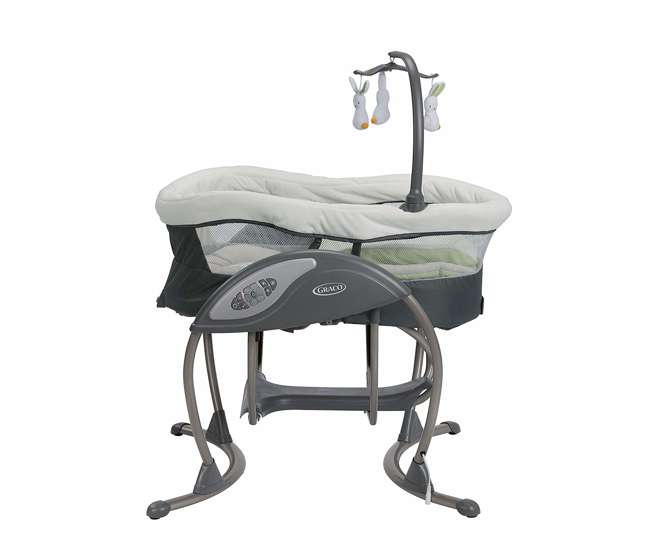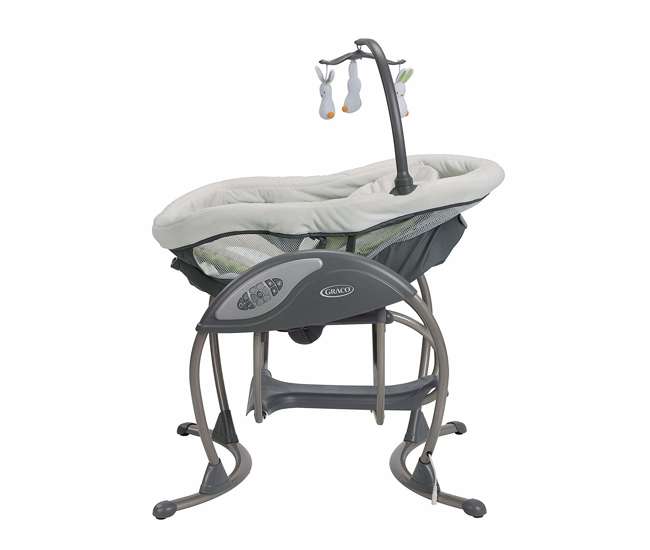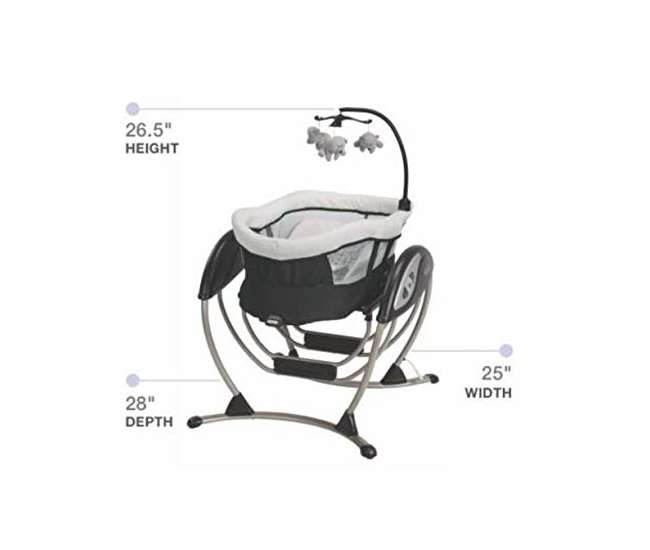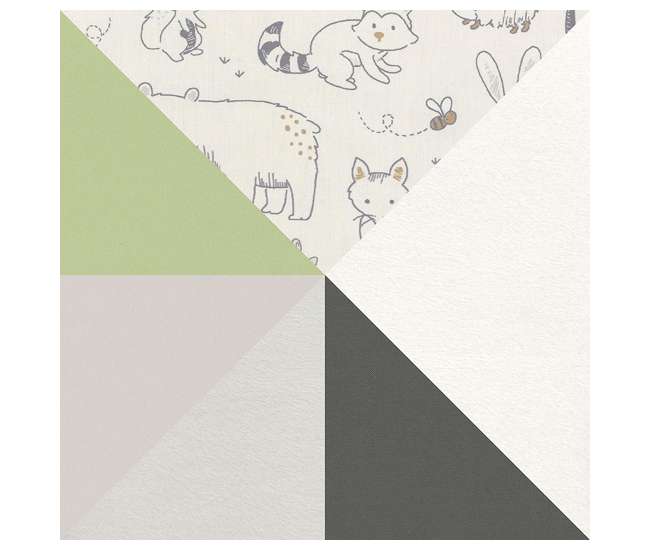 Graco 1924836 Dreamglider Baby Infant Nusery Gliding Rocking Swing, Rascal
The Graco DreamGlider Gliding Swing easily reclines with 1 hand for baby's comfort.
Gently recline swing seat with an easy, 1-hand motion to give your baby a safe and comfortable spot to rest without being disturbed. The DreamGlider Gliding Swing uses the same gentle motion as your nursery glider to soothe baby, and also features 2-speed vibration, 6 swinging speeds, classical melodies, and nature sounds and more to keep baby soothed and comfortable. You can plug in the swing or use batteries for 2 convenient options. The vibration unit uses batteries only.
From time to time, check your swing loose screws, worn parts, torn material or stitching. Replace or repair the parts as needed. Use only Graco replacement parts. To clean the seat, wipe clean with a damp cloth. To clean the harness or set pad, refer to your care tag on your seat pad for washing instructions. NO BLEACH. To clean the frame, use only household soap and warm water. NO BLEACH OR DETERGENT.
Soothes your infant with the same gentle motion of your nursery glider from 5.5 to 30 pounds
6 gliding speeds allow you to find the right pace
10 melodies and 5 nature sounds to keep baby soothed
Vibration with 2 gentle speed settings keeps baby relaxed
3-point harness with cover keeps your child secure
Seat reclines with the easy pull of a lever
Swing has option to plug in or use batteries (vibration unit operates on batteries only)
Cozy body support and recline for baby's comfort
Mobile with soft toys for visual stimulation
Timer mode helps extend battery life
Style: Rascal
Color: Gray
Dimensions (L x W x H): 25 x 28 x 26.5 pounds