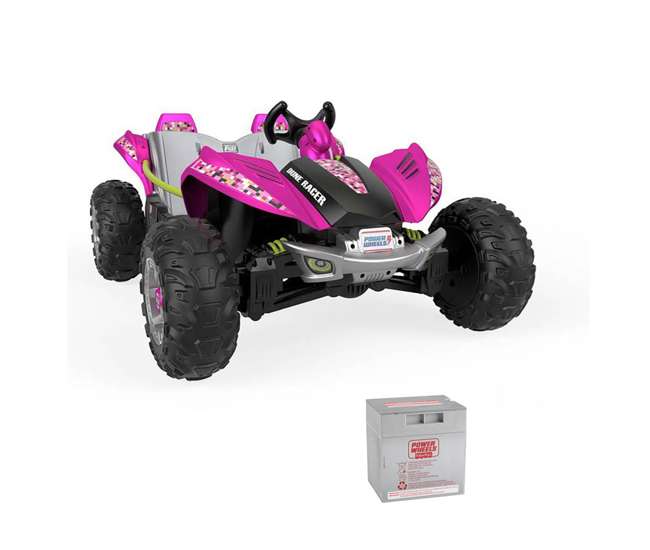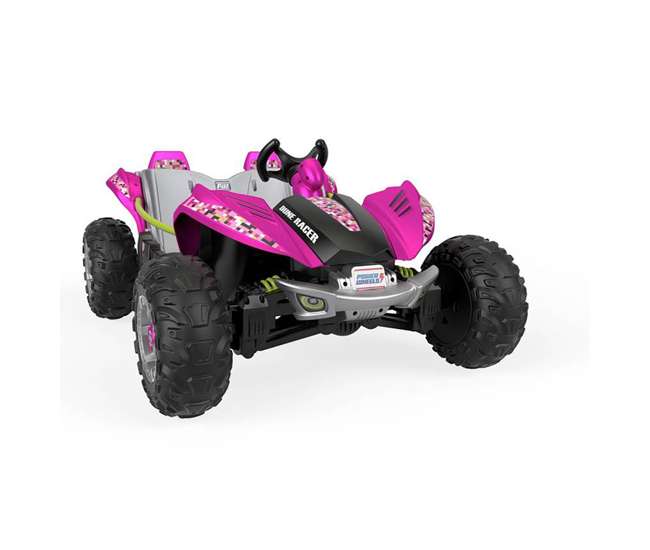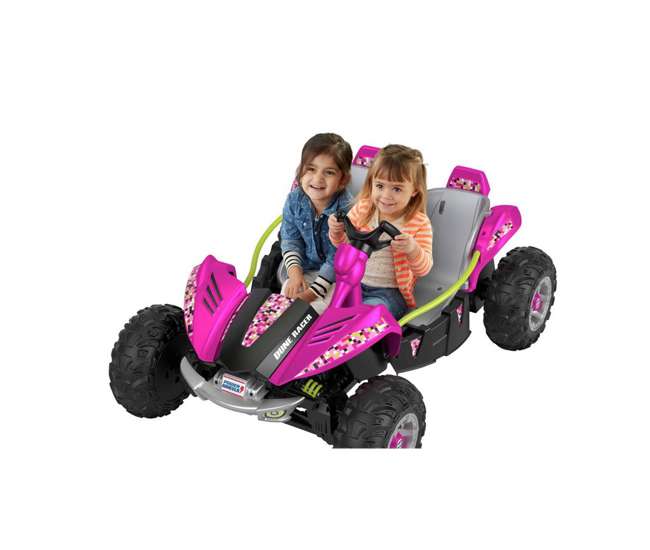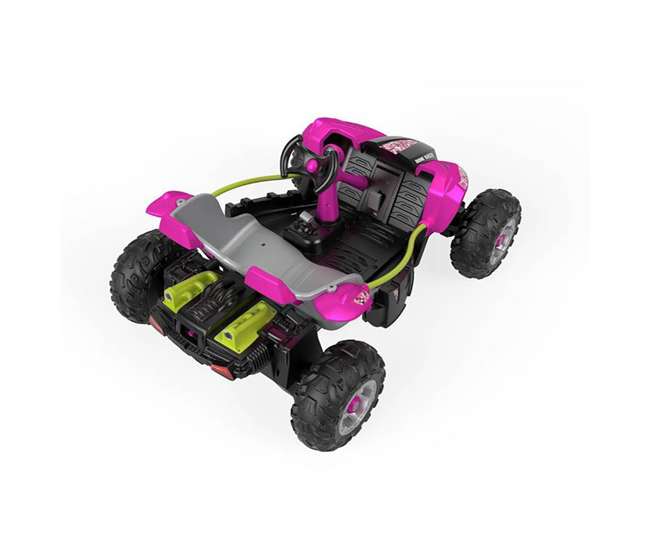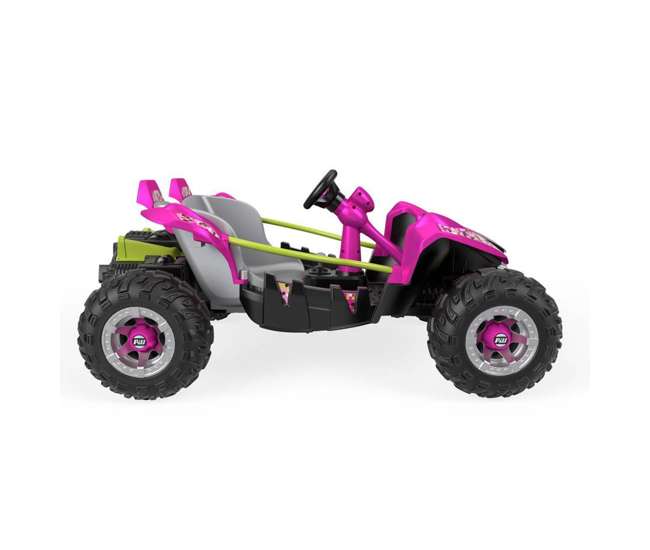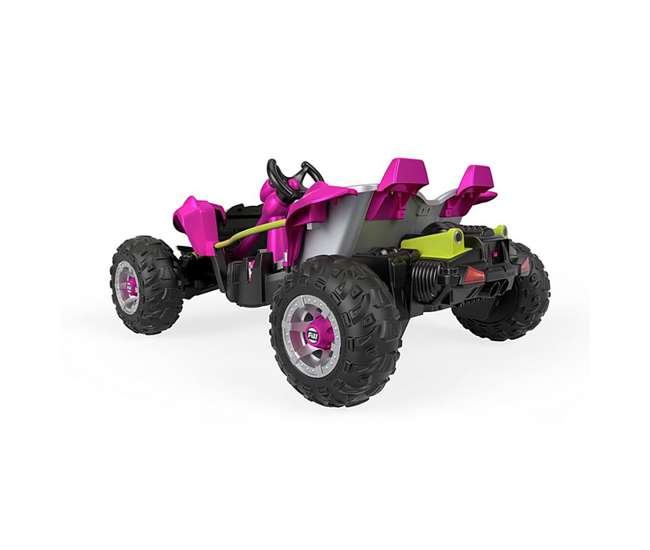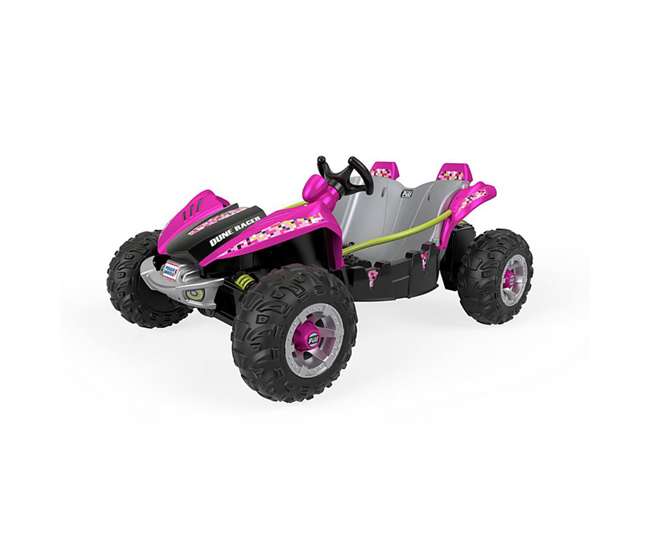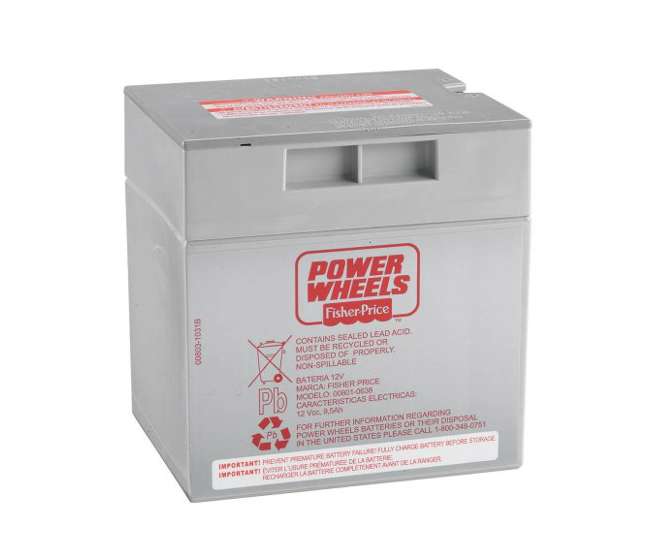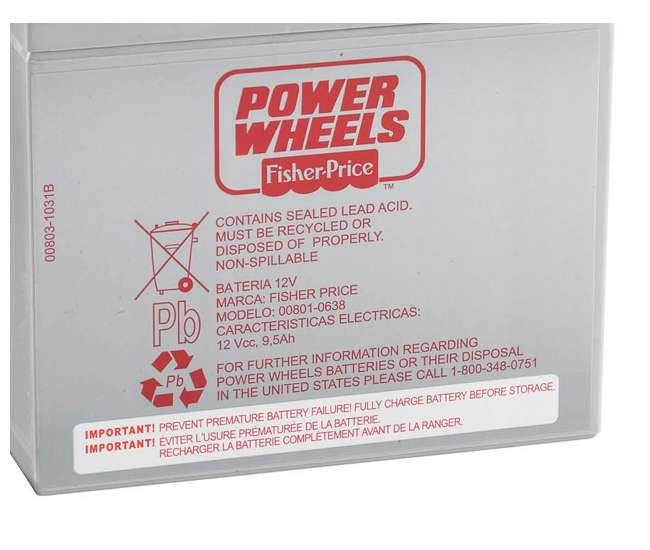 Power Wheels Battery Toy Car w/ Extra 12 Volt Rechargable Replacement Battery
| | |
| --- | --- |
| SKU: | FLP27 + 74777 |
| Condition: | New |
Fulfill your child's need for speed without compromising their safety, by giving them a whirl on a Power Wheels Dune Racer Ride-On Car.
This dune racer buggy can hold 2 children up to 130 pounds. Powered by a rechargeable 12V battery this race-car can go up to 5 MPH while driving forward and up to 2.5 MPH while driving in reverse.
Constructed from a sturdy metal frame, your child will feel like a real grown-up as the cruise down the street in their realistic looking car complete with "chrome" wheels and grille.
With parent-controlled lock-out breaks and Power Lock Brakes that automatically activate when their foot leaves the pedal your child will be safe and secure in their Power Wheels Dune Racer while riding around the block.
Great for a backup or if your little driver wants to ride while another battery is charging, it never hurts to have an extra Power Wheels 12 Volt Rechargeable Battery from Fisher Price. This 12-volt battery has been designed to fulfill rigorous Power Wheels requirements in order to provide the best possible performance, durability and maximum play time. For use with Fisher-Price® 12 Volt Power Wheels® vehicles only.
Fisher-Price Power Wheels Dune Racer Ride-On Toy Car with extra battery.
Monster traction drives on hard surfaces, wet grass and rough terrain
Drives 2.5-5 MPH max going forward; 2.5 MPH max in reverse
Sturdy metal frame, flashy "chrome" wheels and grille
Power lock brakes, automatically activate when foot leaves pedal
Seats 2 children, max weight 130 pounds
Recommended for ages 3-7
Color: Pink
Dimensions (L x W x H): 35.04 x 51.97 x 24.02 inches
Part number: FLP27
Fisher Price Power Wheels 12 Volt Rechargable Battery | 74777
Great to have as a backup or while another battery charges
Can only use with Fisher-Price Power Wheels Advanced Series vehicles
12 Volt vehicles only
Includes a internal, self-resetting fuse

Includes instruction booklet with safety information