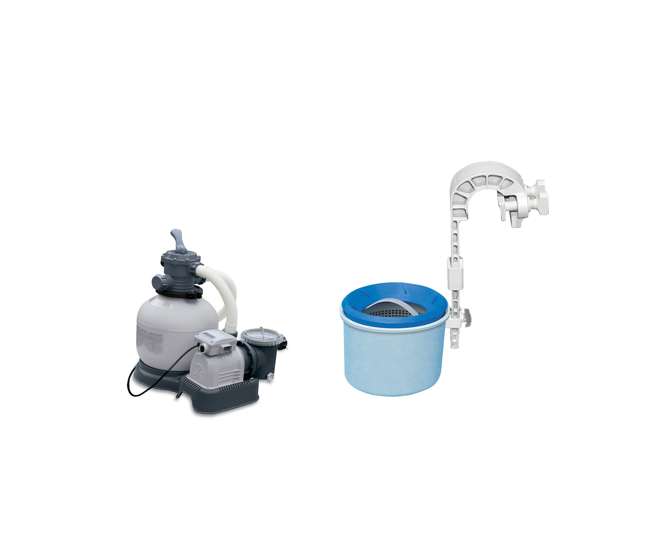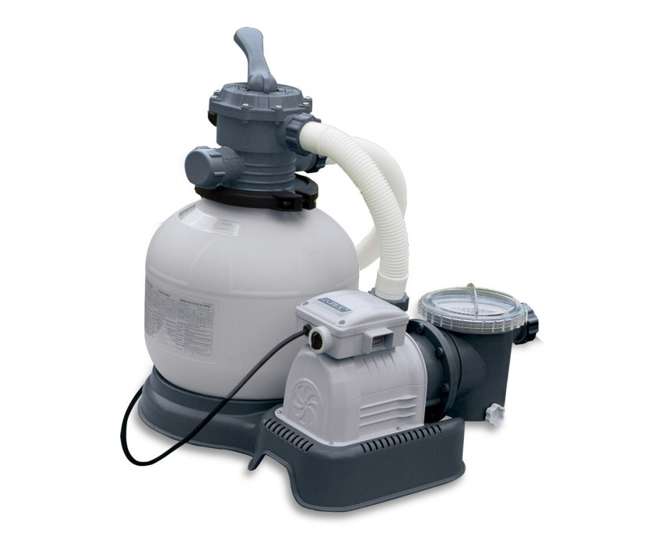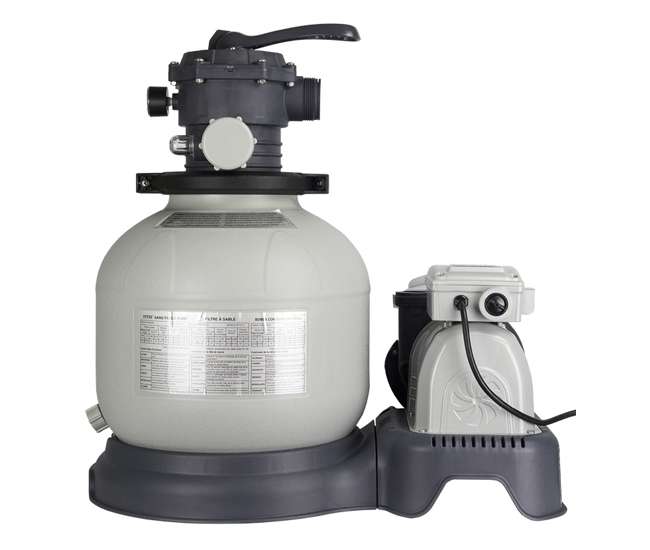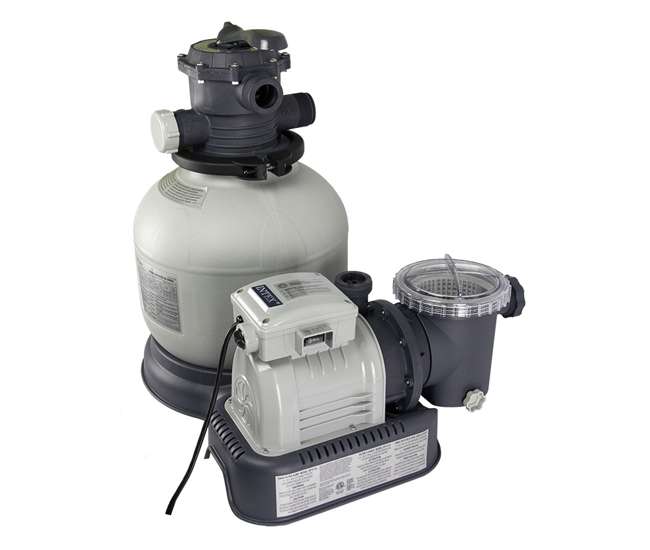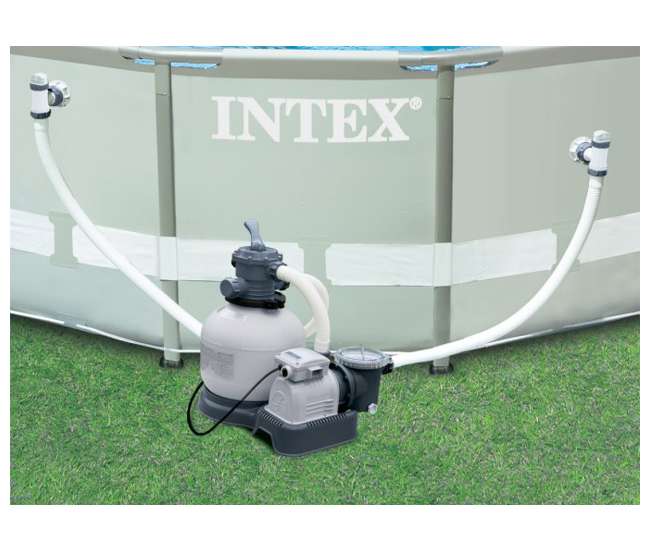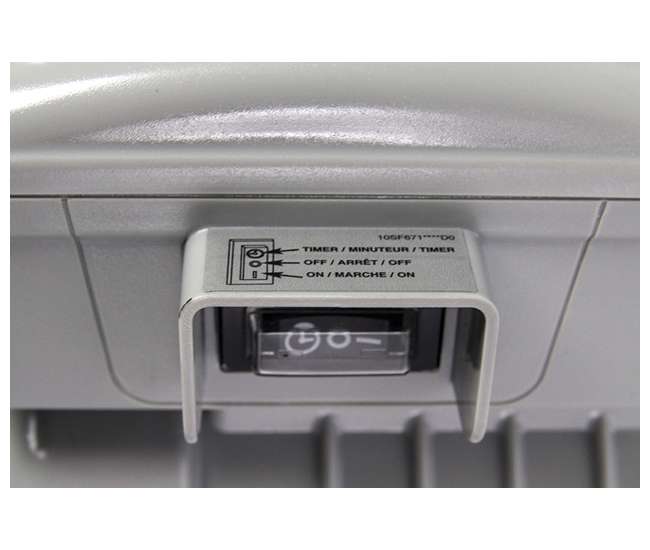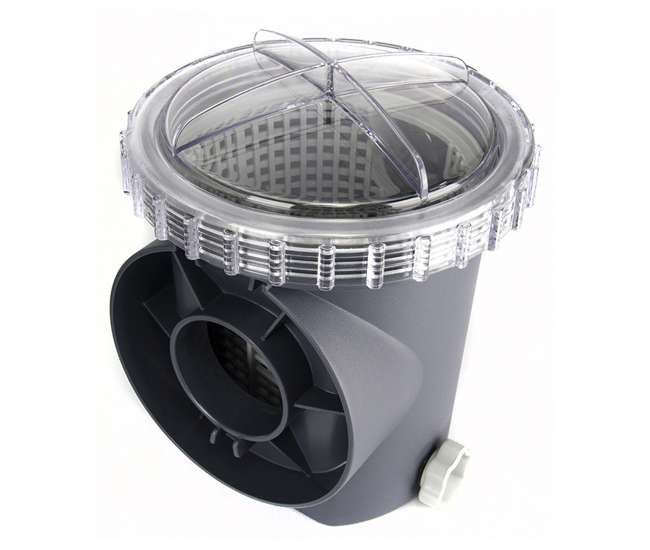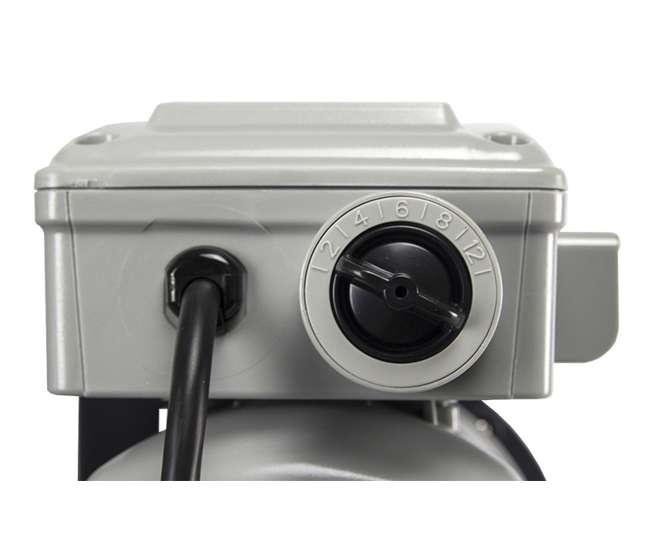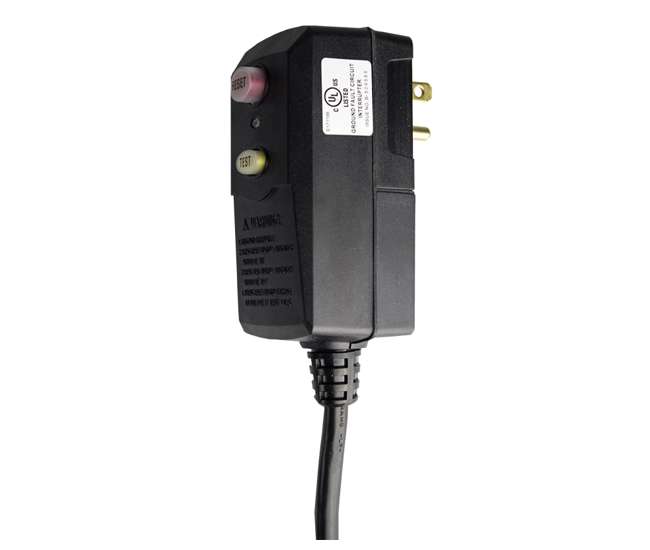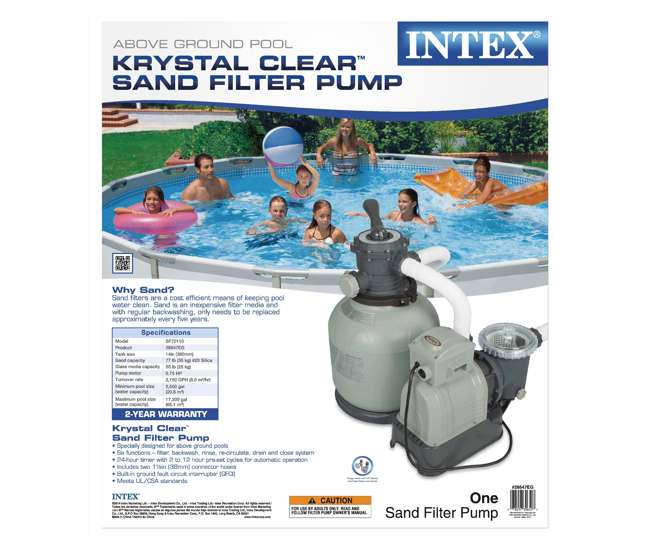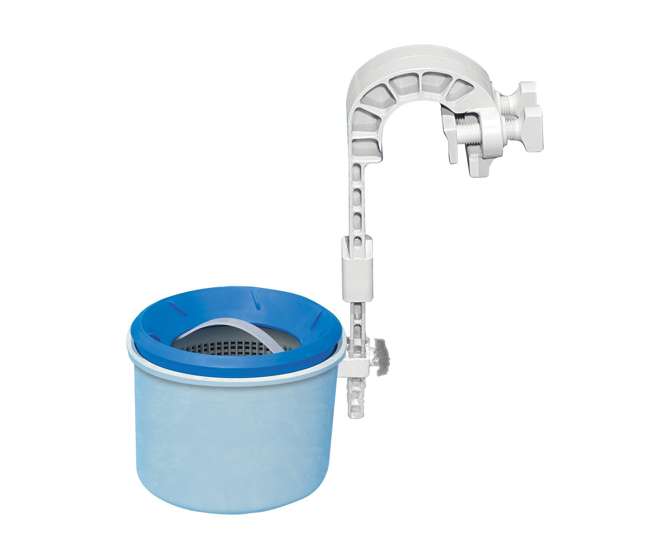 Intex 2800 GPH Above Ground Pool Sand Filter Pump + Wall-Mounted Surface Skimmer
Was $239.99. You save $32.00!  
| | |
| --- | --- |
| SKU: | 28647EG + 28000E |
| Brand: | Intex |
| Condition: | New |
| Delivery | |
| Quantity | |
The Intex 2800 GPH Above Ground Pool Sand Filter Pump provides cool, refreshing, clear water, and less hassle every swim season.
If you are tired of buying and replacing pool filter cartridges, this filter is the one for you. With virtually no maintenance, your sand pump only needs replacement every five years.
This sand pump features a powerful motor, 6-way valve, pressure gauge and a built-in timer. It meets the UL standards and is an excellent upgrade to the filter cartridge system on your Intex Above Ground Swimming Pool (Easy Set, Metal Frame and Ultra Frame -- up to 12,800 gallons).
Simple to use and easy to operate, this Intex 2800 GPH Above Ground Pool Sand Filter will outperform your standard cartridge filters and keep your pool crystal clean.
Catch floating debris and leaves before they find a home at the bottom of your swimming pool with the Intex Deluxe Wall Mount Swimming Pool Surface Automatic Skimmer.
Save time and energy by keeping your pool clean as a whistle with the help of this Intex skimmer. Attach this surface skimmer to your pool wall and watch the debris disappear. The only reason you should get into your pool is to swim and enjoy it, not to clean it.
Once you mount it to your wall, attach it to your 800 GPH filter and watch it do its thing. It is made of durable, polypropylene plastic and is not affected by pool chemicals. The skimmer basket can be removed instantly and is easy to clean.
Relax and swim away, because this Intex Automatic Skimmer does all the surface cleaning in your pool.
Intex 2800 GPH Above Ground Pool Sand Filter Pump

Heavy-duty 14-inch sand filter - requires approximately 55 pounds of sand (sand not included)
Simple to use and easy to operate filter that will outperform your standard cartridge filters
Powerful 0.6 HP / 2,800 GPH keeps your water sparkling clean
Pump Flow Rate: 2,800 GPH
System Flow Rate: 2,150 GPH
Easy operation 6-way valve makes maintenance easy, giving options to backwash, rinse, recirculate, drain, filter, and close system
Strainer basket included on pump prolongs the life of the sand and is easy cleaning
Includes 2 1.5-inch connector hoses
Does NOT include plunger valves and 1.5-inch inlet/outlet fittings
Built-in 24 hour timer enables you to set automatic filtration times for the pool to save on daily maintenance
Pressure gauge read out
GFCI electrical protection, works with your standard 110-120V Outlet
Ideal for (but not at all limited to) Intex pools such as:
Ultra Frame 18-foot
Ultra Frame Rectangular 24 x 12 foot
Wood Grain Frame 16 feet x 8 inches
Warranty: 2 years
Package Dimensions: 26.25 x 23.375 x 15.75 inches
Weight: 45 pounds
Part number: 28647EG

Intex Deluxe Wall Mount Swimming Pool Surface Automatic Skimmer

Help catch leaves and debris before they sink to the bottom of the pool with the Intex Deluxe Wall Mount Surface Automatic Skimmer
Easily mounts to Easy Set or metal frame pool sidewalls with an adjustable bracket and attaches to the filter pump for automatic skimming
Durable polypropylene plastic construction is not affected by pool chemicals and the strainer basket pulls out for easy cleaning
Requires an Intex filter pump with a minimum flow rate of 800 GPH (3,028 L/hr)
Strainer basket is easy to clean and removes in an instant
Warranty: 1-year
Dimensions: 8.25 x 9.5 x 13 inches
Weight: 4.1 pounds
Part number: 28000E