ALL ORDERS PLACED BEFORE 2PM CST SHIP THE SAME DAY - FAST & FREE SHIPPING EVERY DAY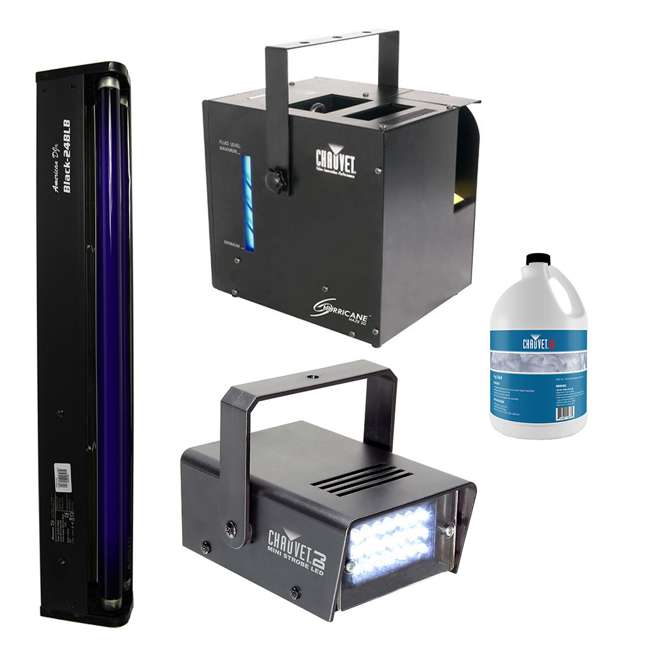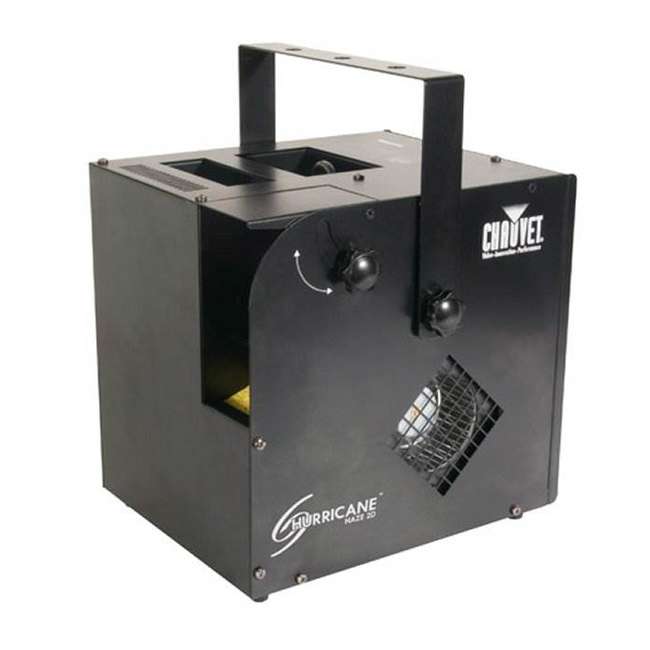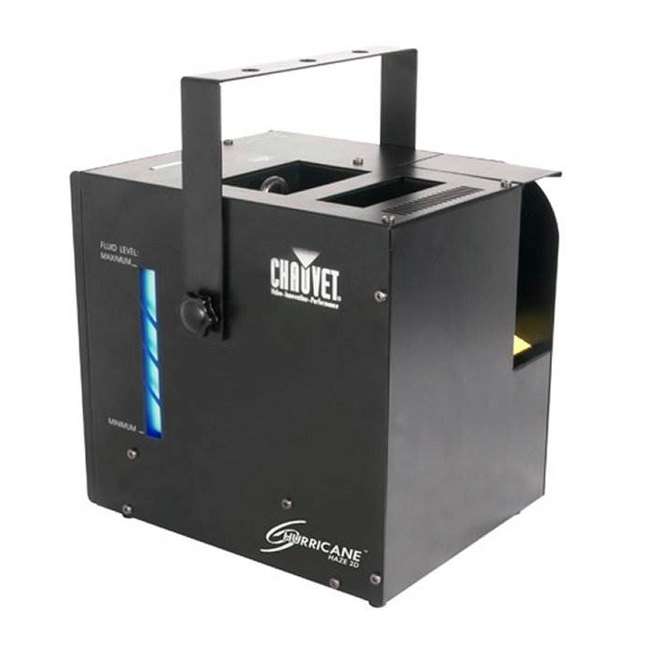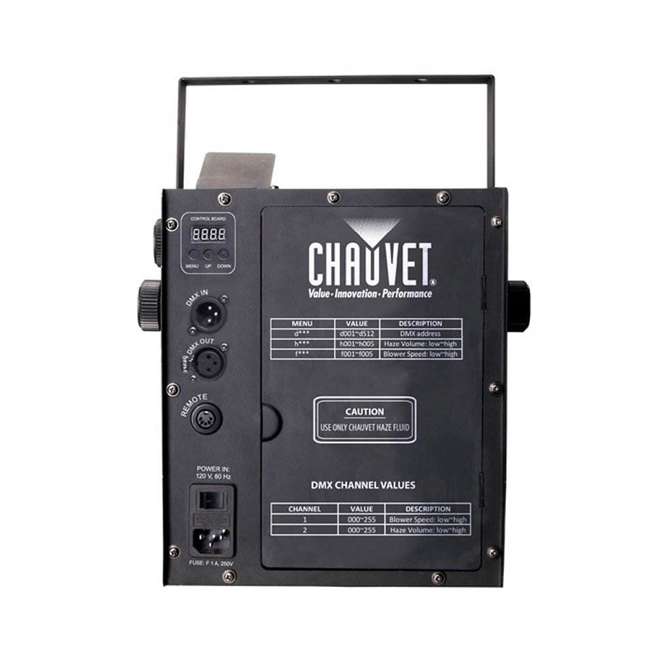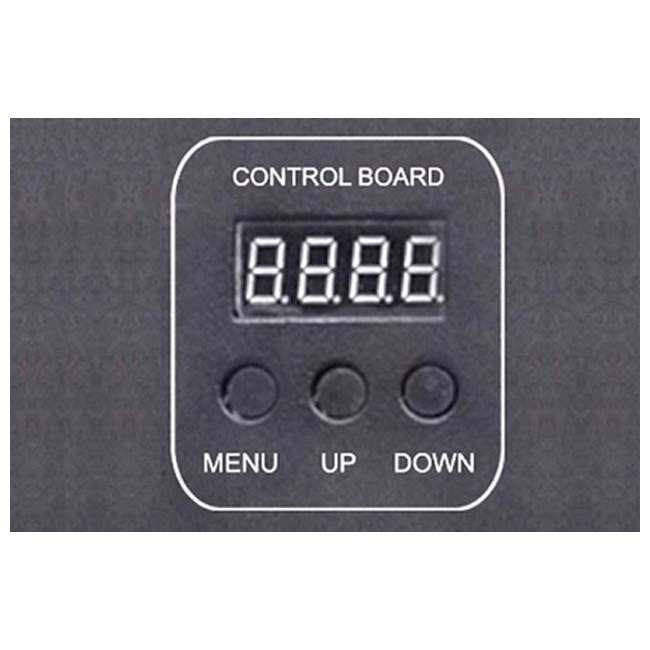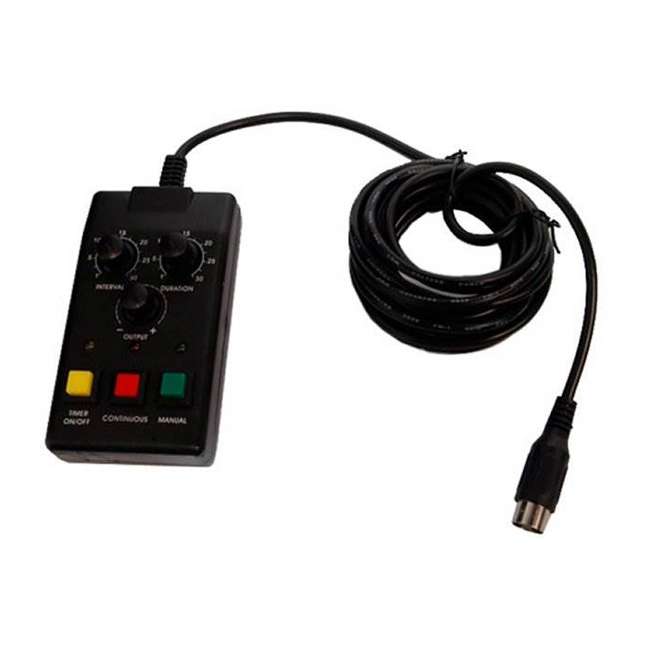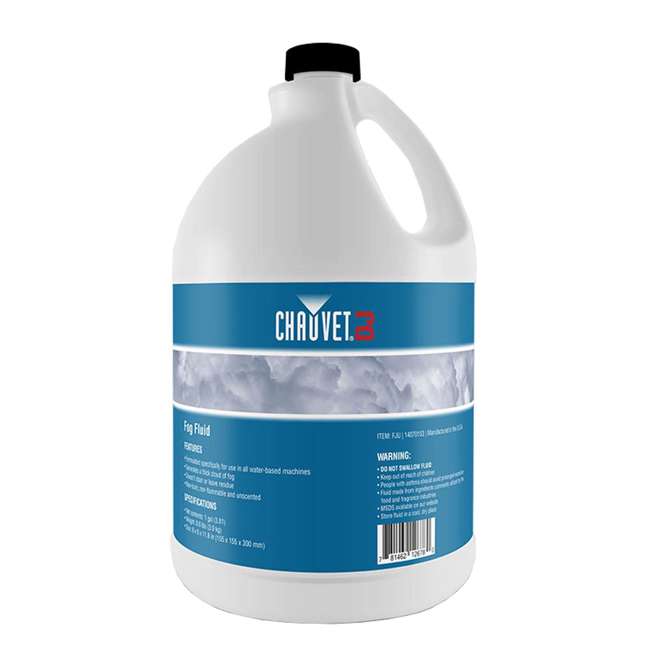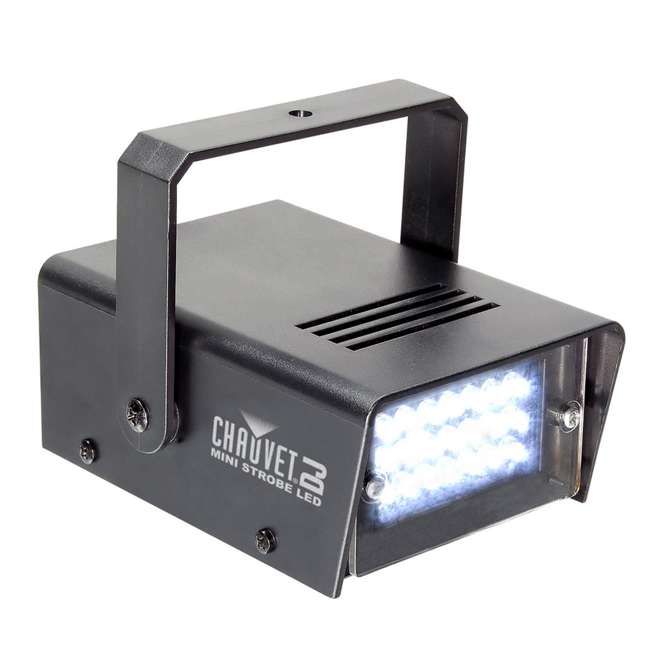 CHAUVET Fog Machine w/ Mini Strobe Light Effect, Black Light & Fog Fluid
Was $518.99
You save $186.00!
| | |
| --- | --- |
| SKU: | HURRICANE-HAZE2D+FJU+ MINISTROBE-LED + BLACK-24BLB |
| Brand: | Chauvet DJ |
| Condition: | New |
| Delivery: | |
| Quantity | |
Includes our everyday, fast & free shipping.
The Chauvet Hurricane-Haze 2D is a water-based haze machine with continuous output and a digital display to set DMX and stand alone functions with ease. It features adjustable blower output speeds and nozzle to get the haze where you need it. This fog machine by Chauvet has a low fluid indicator gives a warning before running out of fluid. An included wired, timer remote stores conveniently in the fixture. FJU
Fuel your fog machine with this Chauvet Fog Juice. Designed and tested to provide exceptional output from Chauvet fog machines, this top quality fog juice is water based, so it won't stain fabrics, and it works with both Chauvet and other brand fog machines.
Enhance your light shows with Chauvet fog and haze machines. The Chauvet FJU produces a thick cloud of smoke to intensify your light beams. This fog fluid is also non toxic, non flammable and unscented so you don't need to worry about your guests and event decorations.
Light up your occasion with a little help from the Chauvet DJ Mini Strobe Light.
This mini strobe light is simple to use and provides quite the illuminating experience. The plug-and-play operation allows you to take it out of the box and use it right away. It has a manually adjustable strobe rate, has a nice compact design to easily fit inside sticks of TRUSST, and has a 120-degree coverage angle. The cinematic light source is brought to you by 21 white LEDs and 100,000 hours of life expectancy.
Get ready for your next gig or anywhere in need of a punch of strobing white light. The Chauvet DJ Mini Strobe light is ready to radiate your festivity.
The American DJ 24 Inch Black Light Tube And Fixture adds an impressive glow to your party, stage, or DJ set.
This 20 watt black light features reflectors for super high output, an on/off switch, and a 6 foot cord so you'll always be in reach of an outlet. It is a fully assembled light with a fixture, easy to transport, and operates on 115 volts.
Great for parties, weddings, and any type of occasion needing special lighting, the American DJ 24 Inch Black Light Tube And Fixture illuminates your festivities.
CHAUVET Hurricane Haze 2D Water-Based DJ Haze/Smoke/Fog Machine w/ Remote
Water-based haze machine that creates a thin atmosphere to enhance any light show
Continuous output after minimal initial warm-up ensures the haze is always ready
Digital display sets DMX functions and stand-alone settings with ease
Haze output and blower speeds are adjustable in stand-alone mode via digital display (no controller needed)
Includes wired, timer remote with storage compartment for easy transportation
User-adjustable output angle ensures the haze goes where it is needed
Low-fluid indicator automatically turns off the machine when the tank is empty
Specifications:
DMX channels: 2
Tank capacity: 2.5 liters
Wire remote length: 15 feet
Heat-up time: 5 minutes
Output: 1,200 cfm (34 sq m)
Fluid consumption: 8.2 ml/min
120 volts, 60 Hz, fixed (US/Canada model)
533 watts; 4.4 Amps operating (120 V, 60 Hz)
Dimensions (L x W x H): 11.2 x 10.5 x 13.7 inches
Weight: 18.7 pounds
Part number: HURRICANE-HAZE2D
Chauvet Fog Juice Fluid (1 Gallon)
1-gallon bottle of water-based fog fluid
Generates a thick cloud of fog
Will not stain or leave residue
Nontoxic, nonflammable, and unscented
Compatible with Chauvet Hurricane 700, Hurricane 900, Hurricane 1101, Hurricane 1301, Hurricane 1800 Flex, and other fog/smoke machines
Manufacturer warranty: 90-day warranty
Part number: FJU
Chauvet DJ Mini Strobe Light Effect with 21 LEDs
Compact and lightweight LED strobe light ready for use right out of the box
Plug-and-play operation with manually adjustable strobe rate
Fits best in the CHS-40 VIP Gear Bag
Compact design easily fits inside sticks of TRUSST®
VIP Reward Points: 20
Specifications:
Light Source: 21 LEDs (white) 0.25 W (20 mA), 100,000 hours life expectancy
Strobe Rate: 0 to 7 Hz
Coverage Angle: 120 degress
Input Voltage: 120 VAC, 60 Hz or 230 VAC, 50 Hz
Power and Current: 12 W, 0.1 A @ 120 V, 60 Hz
Power and Current: 12 W, 0.1 A @ 230 V, 50 Hz
Approvals: CE
Dimensions: 5.1 x 4 x 3.7 inches
Weight: 0.5 pounds
Part number: MINISTROBE-LED
Manufacturer warranty: Other (see description)
American DJ 24-Inch Black Light Tube And Fixture
Light up your party with this American DJ 24-inch black light
Comes assembled with tube and fixture
20-watt black light with 115-volt operation
Reflectors help illuminate a 6 to 8 square foot area
Set up easily with a 3-foot power cord and On/Off switch
Dimensions (L x W x H): 25 x 3 x 5 inches
Weight: 8 pounds
Manufacturer warranty: 2-year warranty
Part number: BLACK-24BLB