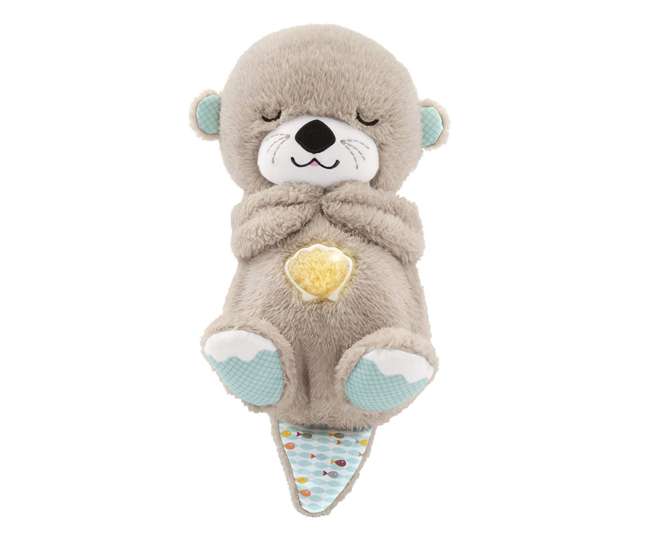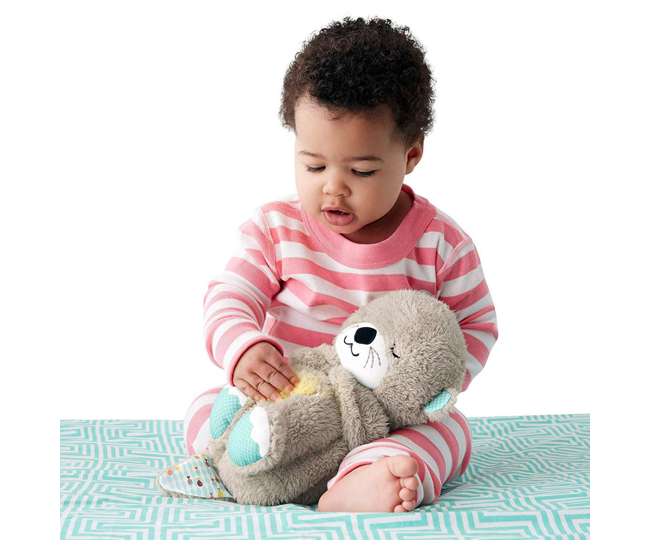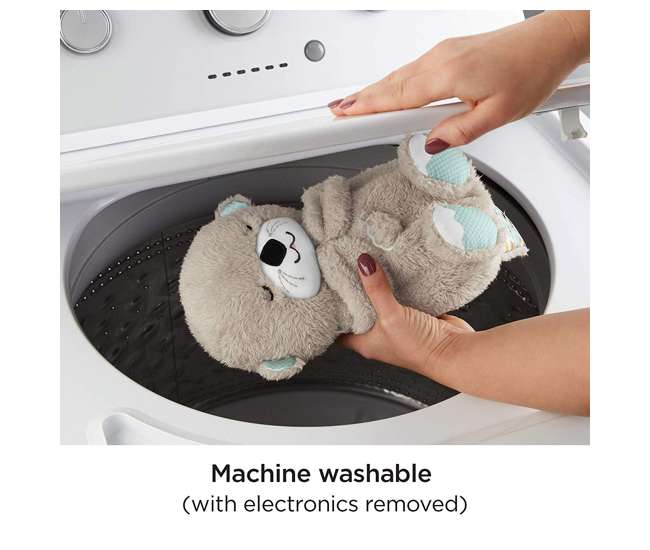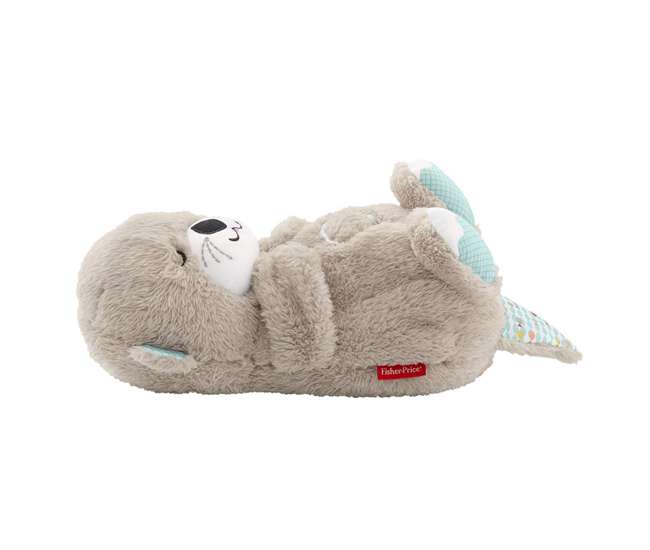 Fisher Price FXC66 Infant Baby Plush Bedtime Musical Soothe 'n Snuggle Otter
The Fisher-Price Soothe 'n Snuggle Otter is a unique plush soother that helps comfort your baby just like you do. Its soft belly moves up and down in a rhythmic motion that mimics breathing to help soothe your baby naturally. In addition to this, the otter can also produce up to 30 minutes of calming music, sound effects, and soft lights. Together, these sights and sounds help your child to develop their auditory and visual ability while also helping them to relax.
Another great part about this baby toy is that it's machine washable. Just take out the electronics, and the fabric can be safely cleaned in your washing machine. With its sweet face, super snuggly fabrics, and satiny tail, the Soothe 'n Snuggle Otter is a perfect bedtime friend for your baby.
Cuddly otter sleep aide plays soothing music, lights, and a gentle "breathing" motion to help your little one drift off peacefully
Engages your child's developing skills of sensory perception
Machine-washable with electronics removed
Plays up to 30 minutes of customizable soothing music and sounds
11 different sensory features for your child to discover
Breathing motion imitates a natural breathing pattern
Friendly face engages your child's attention
Volume control
Age range: Birth and up
Color: Brown

Manufacturer warranty: 30-day warranty