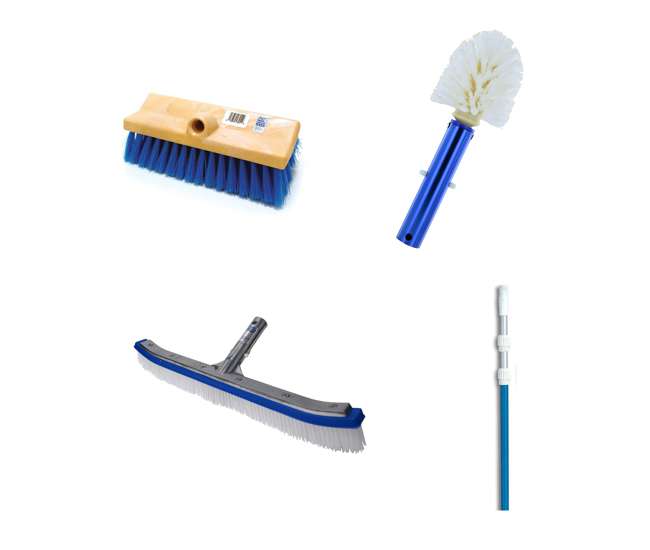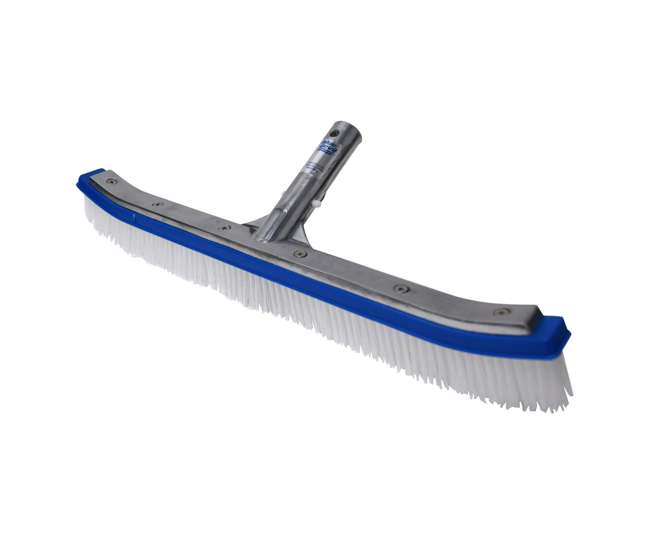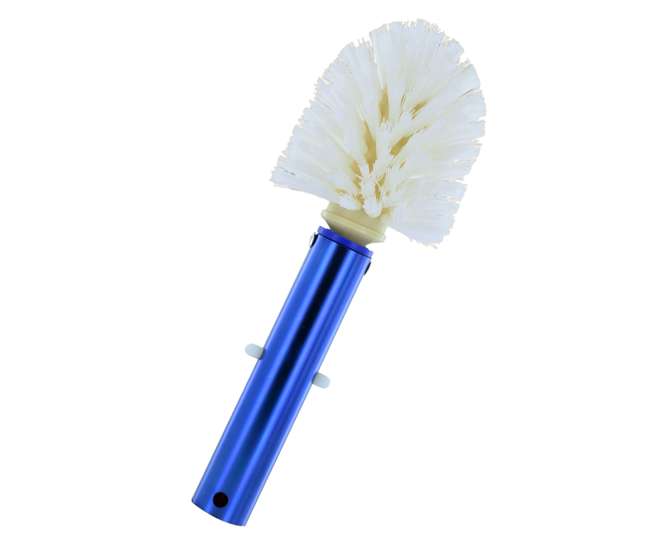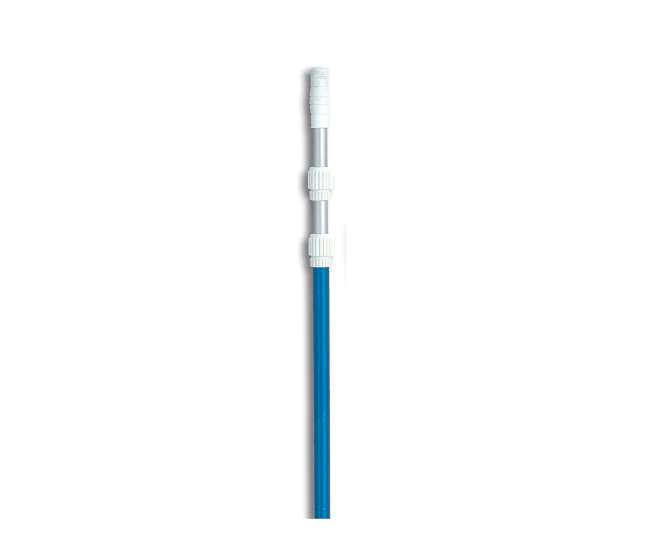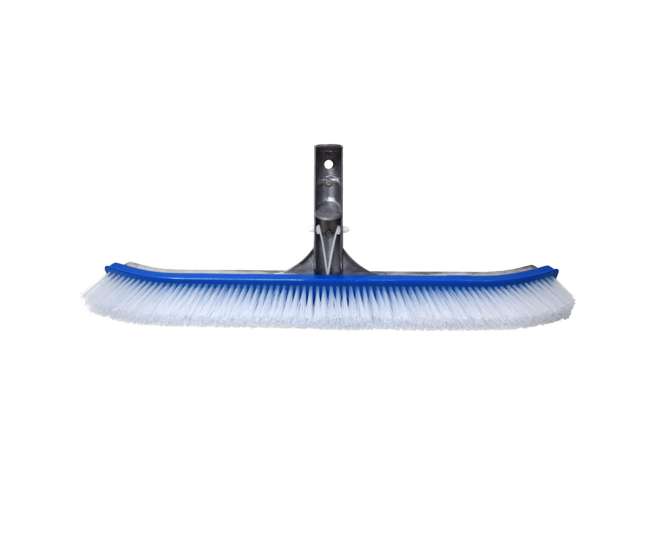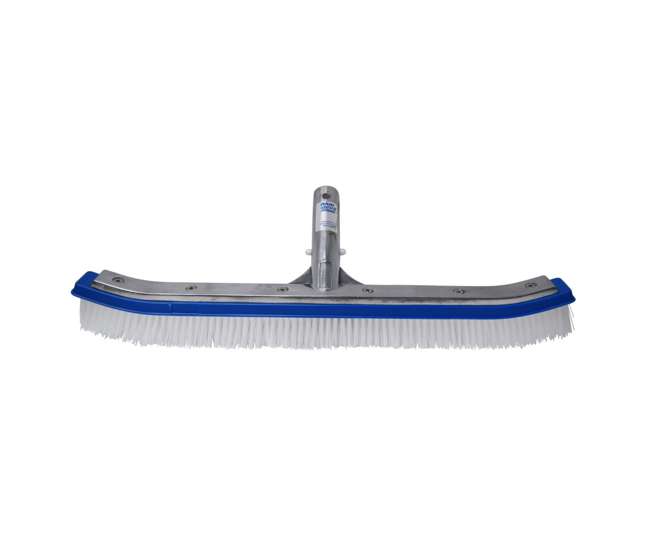 Blue Devil 18 Inch Brush, 360 Brush, Deck N Acid Brush and Swimline 15 Foot Pole
| | |
| --- | --- |
| SKU: | B3518 + B3525 + B3012 + 8356M |
| Brand: | Blue Devil |
| Condition: | New |
| Delivery | |
| Quantity | |
These three brushes plus a pole will make cleaning your entire pool a breeze! The Blue Devil B3518 brush measures 18 inches. That allows you to cover the surface area of even a large pool in hardly any time at all. The top of the brush is backed with metal, which gives it more structural strength. That way you can scrub with more force without breaking the brush.
The B3525 Blue Devil cleaning brush is made with a 360-degree brush head. That allows you to get into even the tiniest edges and corners of your pool for a deep clean. It also has a metal handle, which makes it possible for you to scrub with force.
The Blue Devil B3012 Deck and Acid Brush Head can be used for all kinds of applications. You can use it to clean off all kinds of spaces around your house, including your deck, patio, or driveway. From end to end, the brush measures 10 inches.
The Swimline 3 piece Telescopic Pole can adjust to lengths of 5 to 15 feet and fits any standard attachment including vacuum heads, skimmer nets, and much more.
Blue Devil B3518 18 Inch Swimming Pool Wall Cleaning Poly Brush Head Deluxe
Blue Devil B3525 360 Degree Inground Pool Corner and Step Cleaning Brush Head
Blue Devil B3012 10 Inch Dual Surface Bi-Level Deck and Acid Cleaning Brush Head
Swimline 8356M 3 pc Anodized Outside Cam Mailer Pool Telescopic Pole
Bundle includes 3 Brushes and a 5 to 15 Foot Pool
Part number: B3518
Versatile 18-inch pool brush is strong enough for scrubbing pool walls but can be used to clean every inch of your pool
Designed to be compatible with most telescopic poles
Metal backing lets you put some force behind your scrubbing
Slight angled edges and polypropylene bristles help to reach tough corners
Long sweep design enables you to clean more faster
Color: Blue
Dimensions: 3.5 x 3.5 x 9.5 inches
Part number: B3525
360-degree brush head designed to get into even the tiniest edges for a deep clean
Metal handle lets you put some force behind your scrubbing
Stiff bristles are arranged in a staggered pattern for a more thorough clean
Great for corners, stairs, and jets
Easily connects to a telescopic pole for added reach
Recommended for use with concrete and gunite pools; may be too coarse for vinyl liners
Color: Blue
Dimensions: 3.5 x 3.5 x 9.5 inches
Part number: B3012
Versatile all-purpose 10-inch acid brush built for scrubbing hard surfaces
Attach to a wooden handle designed for mops and brooms and you're ready to go
Ideal for decks, patios, and concrete surfaces
Poly block back provided a firm surface for extra scrubbing power
Multi-purpose use allows for less tools; great for individuals with limited storage space
Color: Beige and blue
Part number: 8356M
5-15-foot universal swimming pool telescopic pole designed to make it easier to clean your pool
Features an adjustable length of 5-15 feet
Fits any standard attachment including vacuum heads, skimmer nets, and more
Anodized finish makes this pole incredibly durable
3-piece dual external locking cams makes adjustments seamless
Great option to pair with pool cleaners/vacuums
Product type: Telescopic pole
Pool compatibility: Pools, spas
Features: 3 pieces
Color: Blue
Dimensions (L x W x H): 180 x 1.2 x 1.2 inches