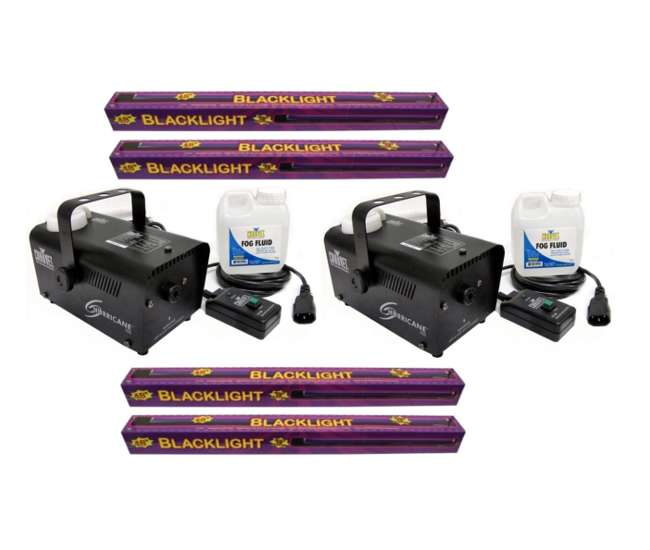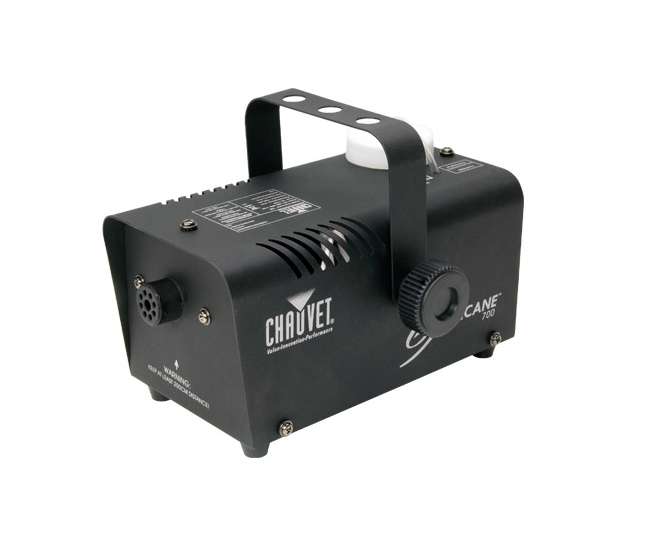 Chauvet H 700 Fog Machines (Pair) + 48-Inch UV Black-Lights (4)
| | |
| --- | --- |
| SKU: | 4 x 61272 + 2 x H700 |
| Brand: | Chauvet DJ |
| Condition: | New |
We are an Authorized Dealer. Authorized Chauvet dealers sell new, warranted products!
1 Buy = 2 Chauvet H700 Fog Machines w/Fog Juice + 4 Chauvet 48" UV Blacklights!
The Chauvet H 700 is an exceptional value! The Hurricane™ Series Foggers provide the quality, performance and innovation for which CHAUVET® is known. All come with generous-capacity tanks and quick heat up of water-based fog to fill a venue within minutes. This product features a 0.6 Liter capacity, a 4 minute heat up time, and includes a wired remote!
Purchase the Chauvet H 700 Fog/Smoke Machine with VMInnovations and receive free shipping! Also included in this package is the 48" black light, great for all your indoor house and office parties. This blacklight can easily be mounted to any wall, ceiling, or table. Blacklights are a must have for all your Halloween & dance parties!
(2) Brand New Chauvet H 700 Fog/Smoke Machines!

Output: 1,500cfm
0.6L tank capacity
Fog fluid included (0.5L)
4 minute heat up
Wired remote included
Water-based fogger
Specifications:

Fluid consumption: 35ml/minute
Power and current: 120V, 60Hz: 445W, 3.7A operating, 3.7A inrush, PF 1.00
AC power: 115V/60Hz
Weight: 4lbs (1.8kg)
Size: 8.5in x 7.1in x 4.9in
215mm x 180mm x 125mm

Product Condition: Brand New
Part Number: H-700 (H700)
2 Year Warranty (1 Year Manufacturer Warranty + 1 Year VMInnovations Warranty!)
(4) Brand New 48" Blacklights UV Florescent Light Fixtures!

On/Off Switch
5 Foot Cord Length
Instantly Turns On
Uses an Electric Starter
Perfect For Illuminating
Mounting Hardware
Built in Wall Mounting Slot
Mounts Horizontally or Vertically
Table, Wall, or Ceiling Mountable
Fully Assembled
Light fixture & 48" 120v 40 Watt Bulb Included Product Condition: Brand New

Part Number: 61272
2 Year Warranty (1 Year Manufacturer Warranty + 1 Year VMInnovations Warranty!)