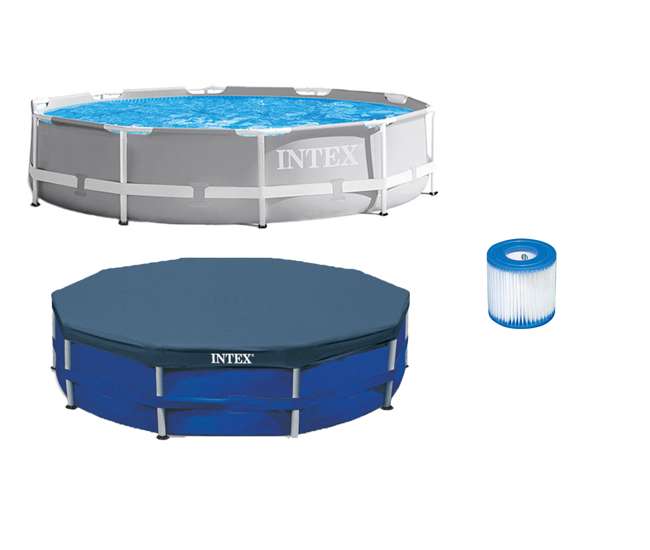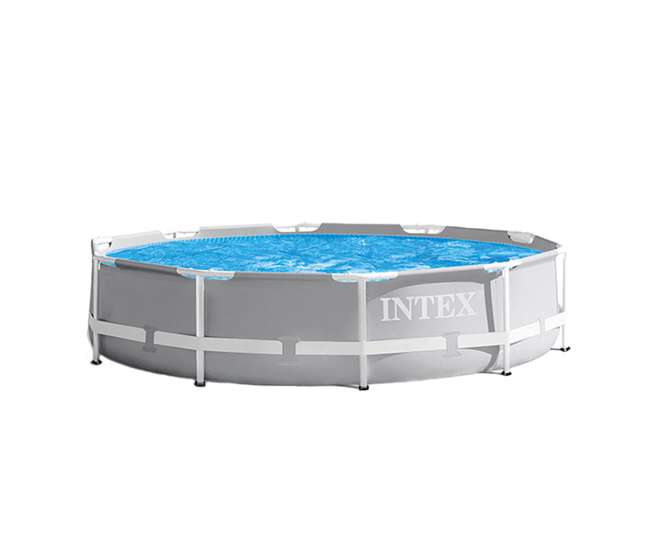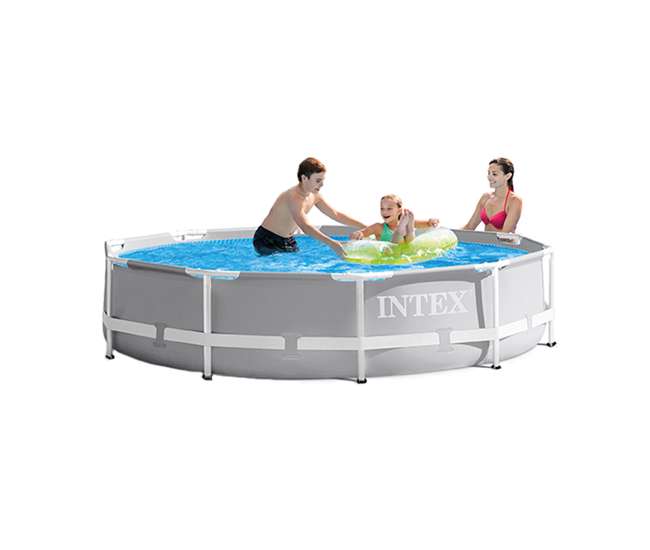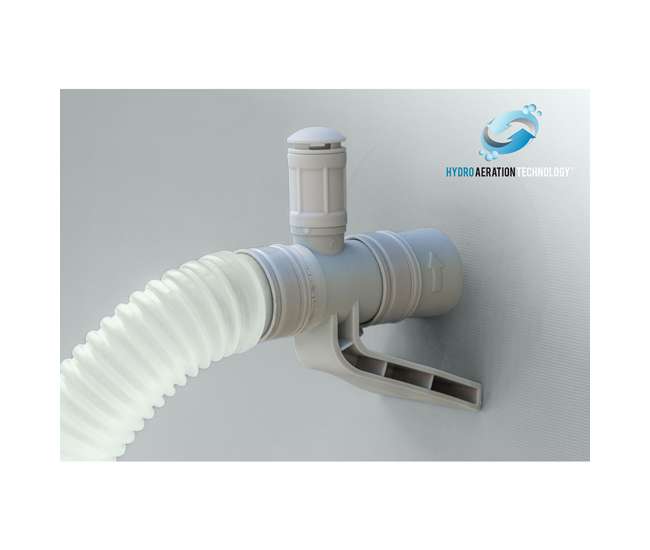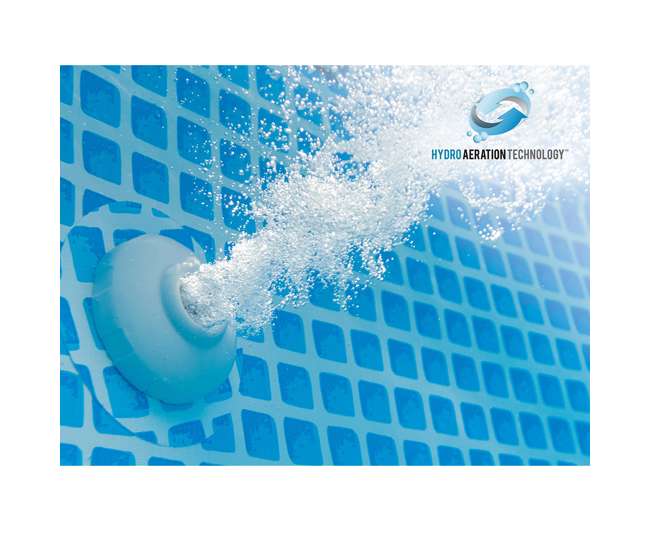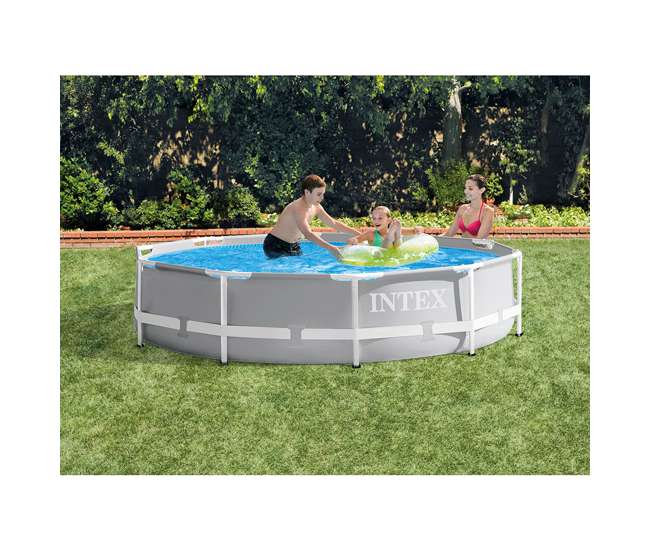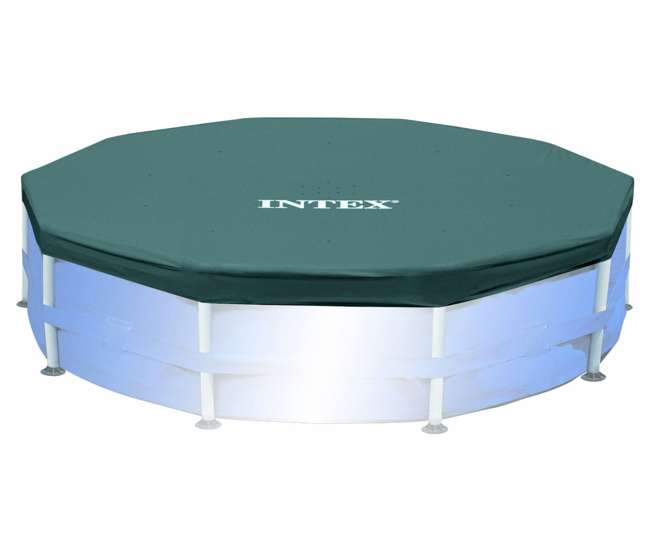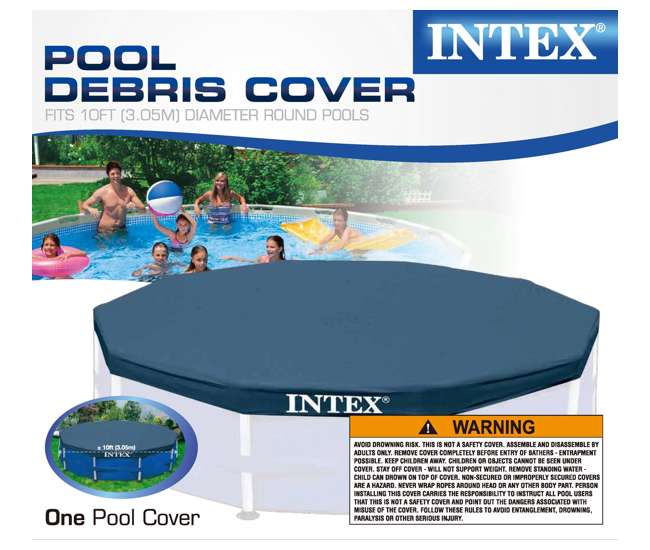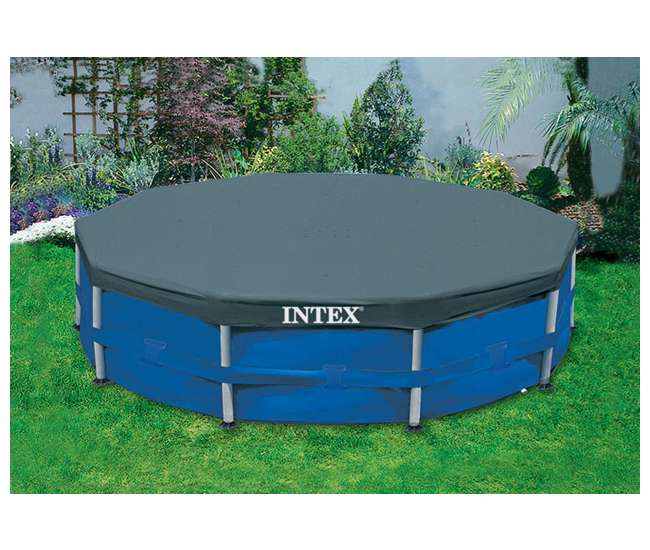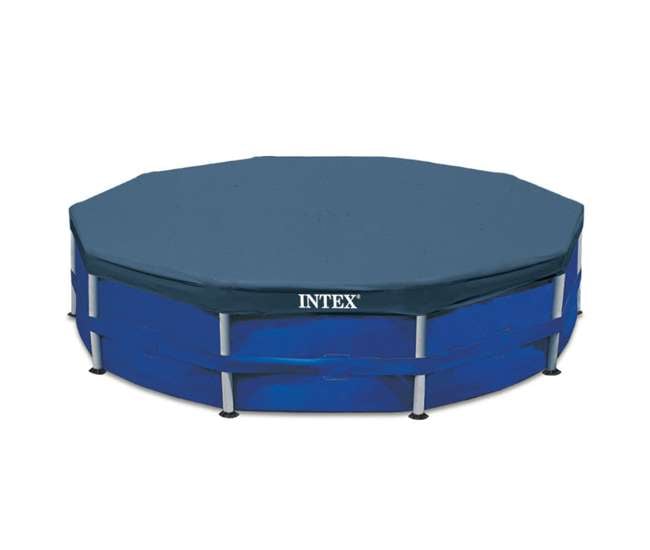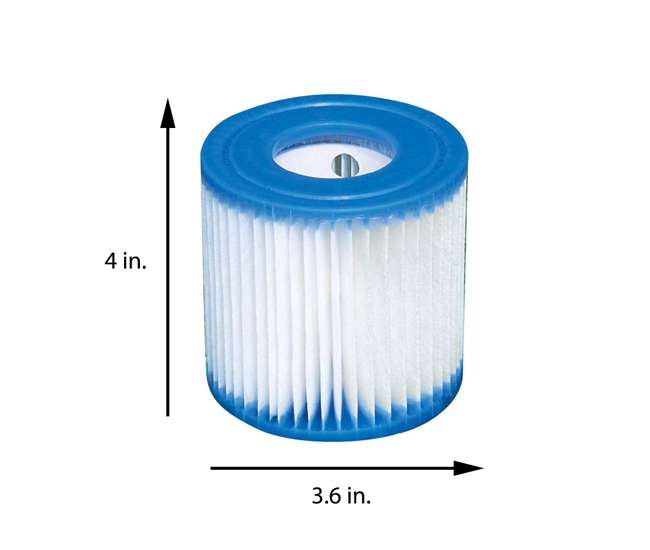 Intex 10ft x 10ft x 30in Pool w/ 10 Foot Round Pool Cover and Filter Cartridge
Was $159.99. You save $32.00!  
| | |
| --- | --- |
| SKU: | 26701EH |
| Brand: | Intex |
| Condition: | New |
| Delivery | |
| Quantity | |
The Intex Prism Frame Pool is perfect for hosting all those backyard pool parties this summer. The upscale seafoam blue pool comes with a cartridge filter pump and instructional DVD that helps you get the pool up and ready for water in just 45 minutes! Prism frame pools are enhanced with strong, powder-coated steel tubing. They're durable and still easy to assemble. The liner is stylish and constructed with puncture-resistant, 3-ply material for years of backyard fun.
Spend more time swimming in your pool this summer and less time cleaning it with this. This cover fits securely around 10' pools and helps keep your pool free of dirt, insects and debris when not in use. It's ideal for pools with metal or hard plastic frames, and it's constructed of durable 7 gauge vinyl. This Above-Ground Pool Cover comes with a nylon rope that ties to hold the cover securely in place to prevent debris from falling into your pool.
These cartridges are easy to clean and made of Dacron filter material. Measuring 3 5/8 inches x 4 inches, this Type H filter fits Intex brand model number pumps 28601 and 28602 for 330 gallons per hour.
Intex 10 Foot x 30 Inches Prism Frame Pool
Above ground pool designed to allow for amazing levels of fun and relaxation
Round, 10 x 10-foot, prism frame pool that makes for an excellent backyard addition
Requires a filter
Includes a cartridge filter pump and instructional DVD for setup and maintenance
Constructed with strong, powder-coated steel tubing with a stylish liner
Crafted with puncture-resistant, 3-ply material
110-120V cartridge filter pump has a flow rate of 330 gallons per hour
Durable and easy to assemble
Water capacity at 90%: 1,185 gallons
Recommended ages: 6+
Ready for water in 45 minutes
Specifications
Pool type: Above ground
Material: Steel frame
Height: 2.5 feet
Diameter: 10 feet
Capacity: 4 people
Capacity: 1,185 gallons
Space required: 10 x 10 x 2.5 feet
Liner included: Yes
Filter pump included: Yes
Cover included: No
Ladder included: No
Color: Gray/Blue
Dimensions (L x W x H): 10 x 10 x 2.5 feet
Weight: 45.98 pounds
Pool warranty: 90-day warranty
Pump warranty: 1-year warranty
Part number: 26701EH
Manufacturer warranty: 90-day warranty
Intex 10-Foot Round Above Ground Pool Vinyl Debris Cover
Keeps your above ground pool cleaner for a longer period of time
Prevents debris from falling into your pool
Ideal for pools with metal or hard plastic frames
Covers the top of the pool and has a 10" (41cm) overhang
Constructed of durable 7 gauge (0.18mm) PVC vinyl
Nylon rope ties holds the cover securely in place
Fits most 10' ft (305cm) diameter above ground pools
Drain holes prevent water accumulation
Cover Material: Vinyl
Cover Size: 10 feet
Pool Size Compatibility: 10 feet
Cover Type: Winter
Depth: 10 inches
Color: Blue
Product Weight: 5.1 pounds
Warranty: One Year Intex Warranty
Part number: 28030E
Manufacturer warranty: 1-year warranty
Intex Filter Cartridge Replacement Type H
Intex pool filter cartridge type H is made from Dacron material
Replace filter cartridge with a new one every 2 weeks for best results
Easy to clean and to replace when necessary; It is designed for use with Intex filter pump item number 28601/28602
Filter cartridge type H
Dimensions (L x W x H): 3.6 x 3.6 x 4 inches
Weight: 0.2 pounds
Manufacturer warranty: 1-year warranty
Part number: 29007E
Manufacturer warranty: 1-year warranty