ALL ORDERS PLACED BEFORE 2PM CST SHIP THE SAME DAY - FAST & FREE SHIPPING EVERY DAY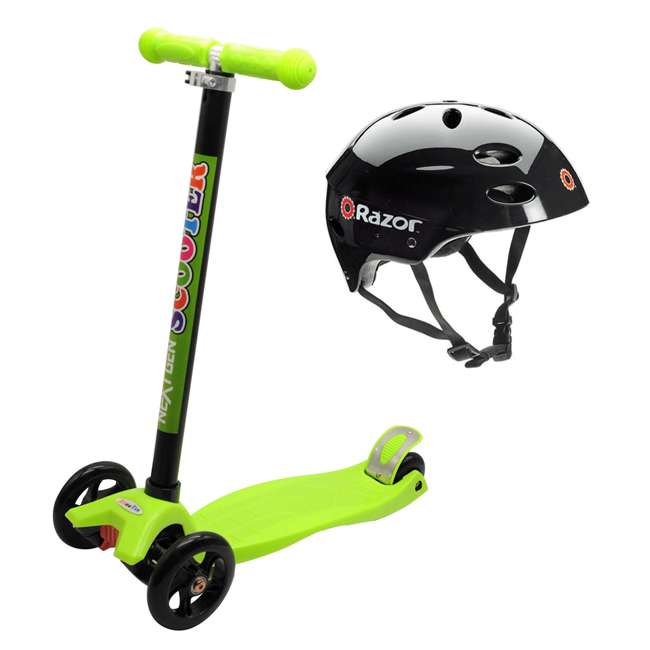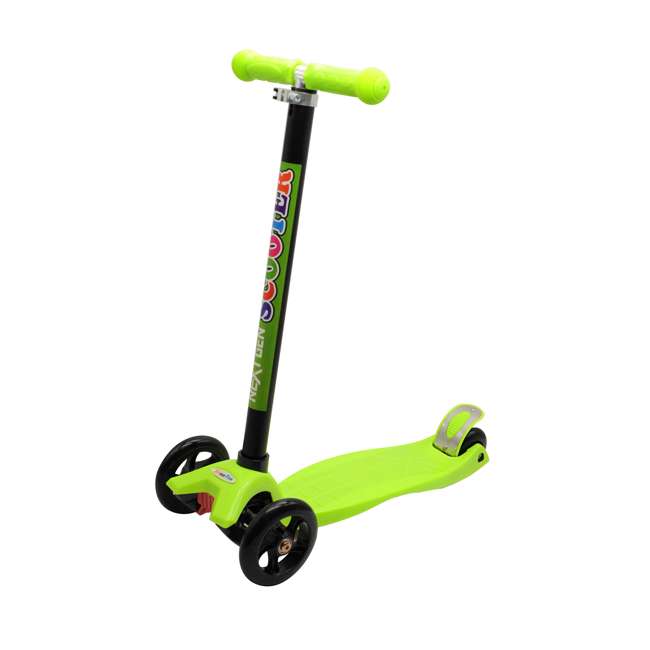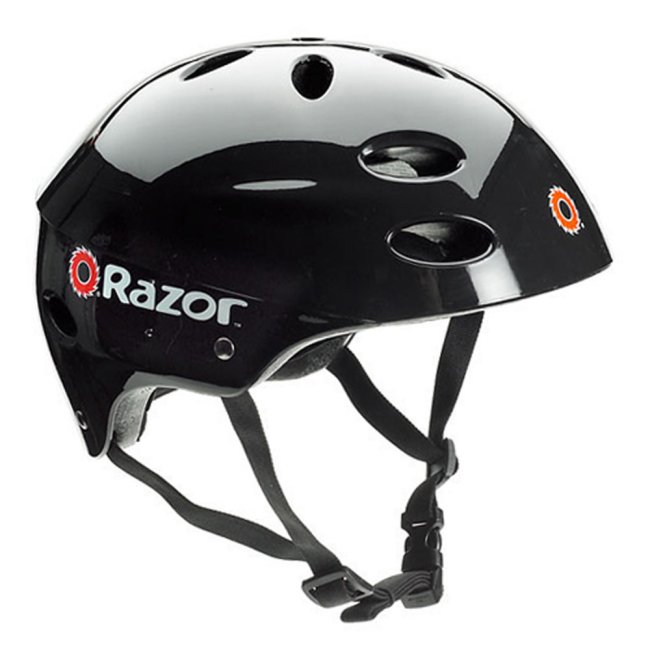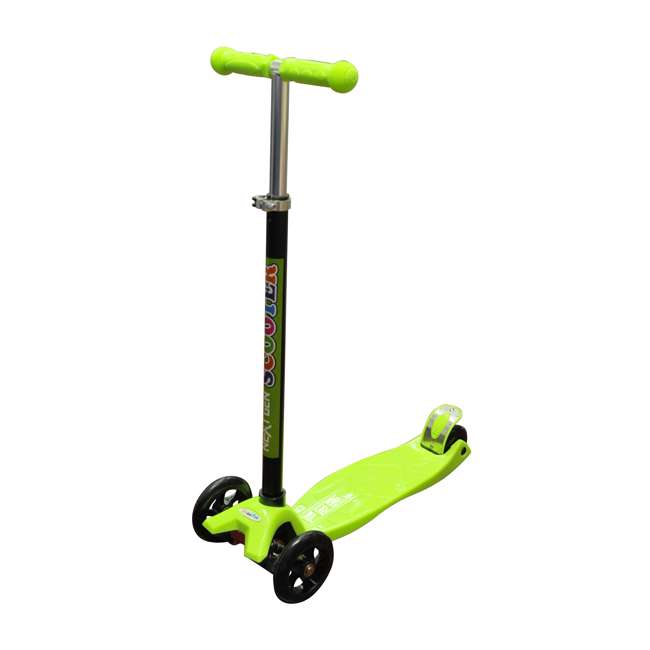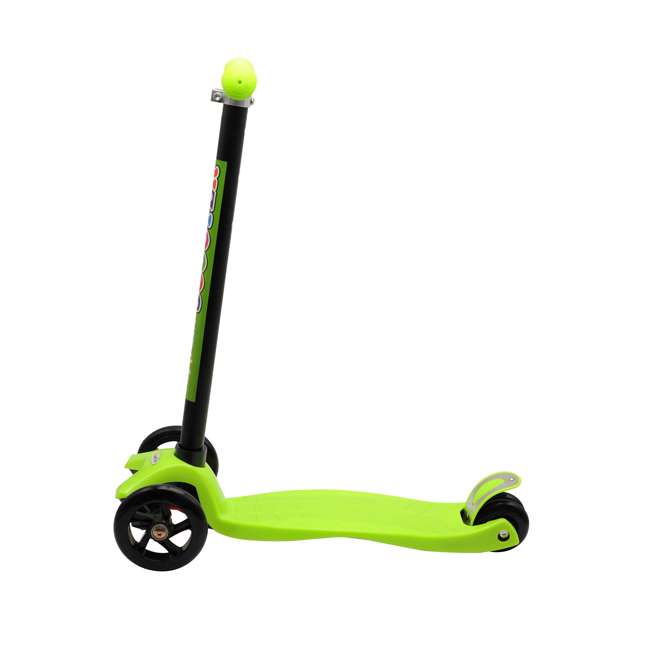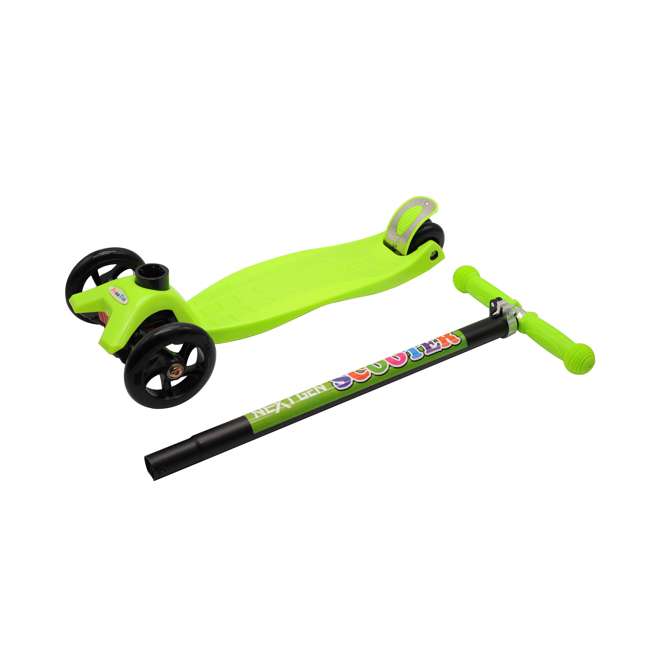 NextGen Scooters Kick Scooter, Green & Razor Helmet, Glossy Black
102-NXT
Help your little one be the coolest kiddo on the block with the Next Gen Scooters 3 Wheeled Kids Kick Scooter.
This scooter is perfect for the novice rider. The 3 wheels keep them stable, sturdy, and don't let them stray too far from their path. The back break also allows them to moderate their speed if they feel like things are going a bit too fast.
And not only will they look cool, but they'll be practicing their coordination for riding bikes, 2-wheeled scooters, and even skateboards! They'll be zooming around the neighborhood in no time thanks to Next Gen Scooters.
97778
Ride your scooter, bike, or skateboard and rock this sporty, glossy black Razor V17 Youth Helmet to stay safe and protected while also looking sleek and stylish.
Featuring 17 vents and ergonomic interior, this helmet provides safety while keeping the rider's head cool and comfortable. The sleek finish has a professional look when your little one pushes the limits on their bike, skateboard, scooter or whatever else they choose.
Suitable for children ages 8 to 14. Compliant with CPSC standards.
NextGen Scooters 3 Wheeled Kids Kick Scooter, Green

Great for your little one as they learn how to balance and play on a scooter
Has 3 adjustable height levels, so it grows with your kiddo
3 wheels keeps them balanced and in control
Prepares your tyke for 2-wheeled scooters, bikes, and skateboards
Recommended ages: 5+
Recommended weight: 44-110 pounds
Material: Metal and plastic
Color: Green
Dimensions:
Scooter size (L x W x H): 22.12 x 9.05 x 25.39-34.05 inches
Deck size (L x W): 13 x 5.19 inches
Front tire size (L x W): 4.72 x 0.94 inches
Back tire size (L x W): 3.14 x 0.94 inches
Handlebar width: 10.90 inches
Adjustable handlebar height: 25.39 inches to 34.05 inches
Part number: 102-NXT

Razor V17 Youth Sport Helmet, Glossy Black

Make sure to keep your kids safe during outdoor playtime with the Razor V17 Youth Helmet
Great for biking, skating, scooter riding, and more
Ergonomic interior padding is comfortable and secure
17 top and side vents allows airflow and helps riders keep a cool head on hot days
Side release buckles adjust and fasten quickly
Color: Glossy black
Fits head sizes 22 to 23.5 inches
Complies with CPSC standards
Ages: 8 to 14
Part number: 97778
Manufacturer warranty: 1-year warranty