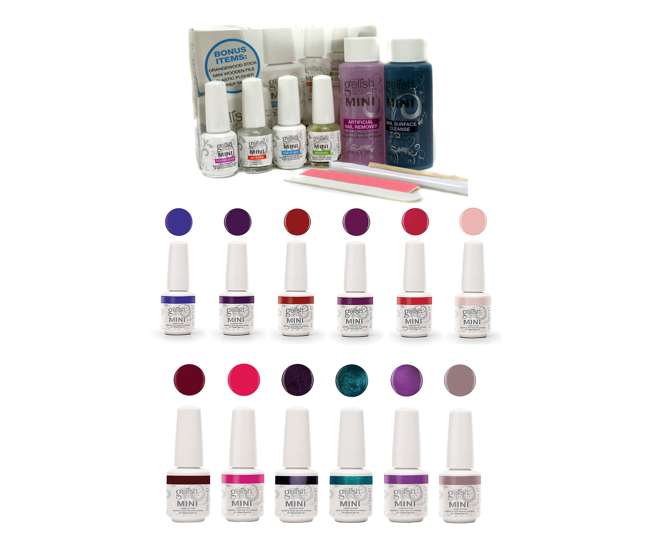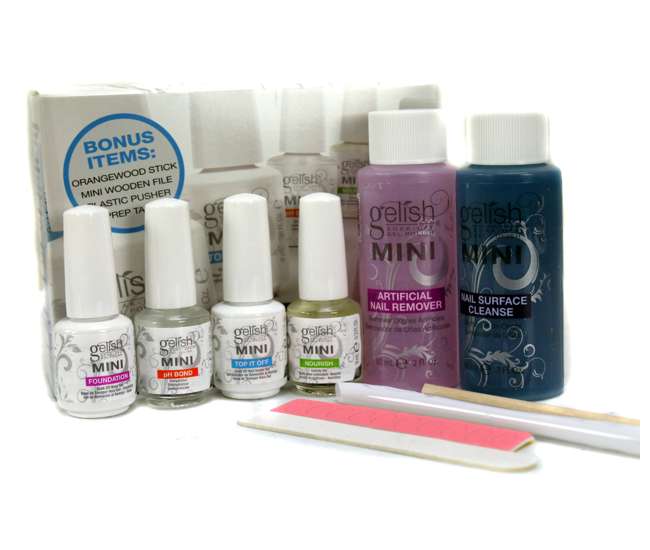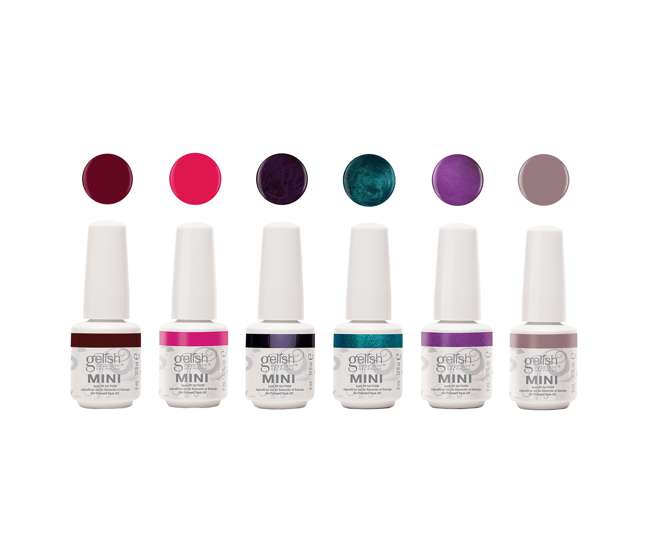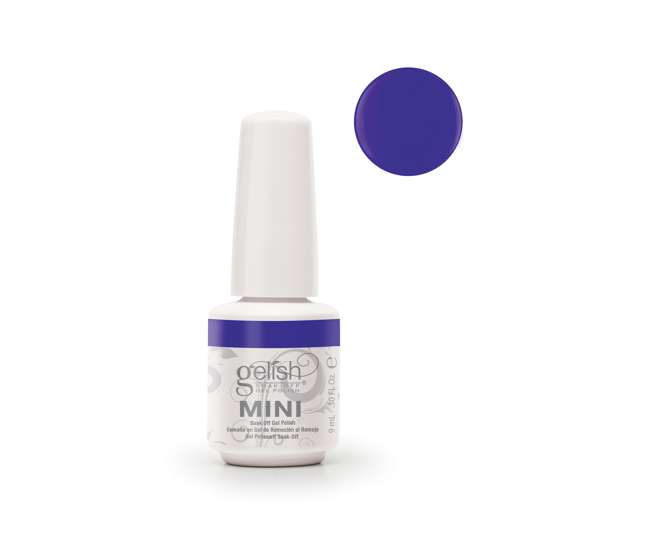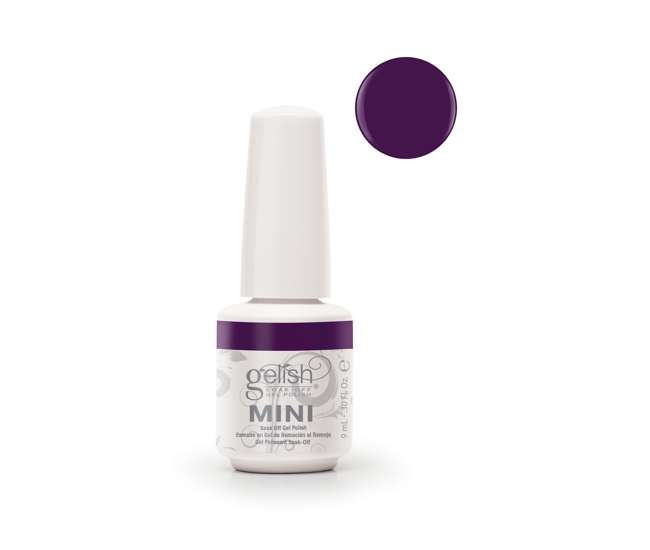 Gelish Basix Kit with Mini Kung Fu Flair and Sassy Intergalactic Glam Gel Polish
Was $108.99. You save $18.00!  
| | |
| --- | --- |
| SKU: | 01755-BASIX + 1900116-6PPACK2 + 1900115-6PACK1 |
| Brand: | Gelish |
| Condition: | New |
| Delivery | |
| Quantity | |
Basix Kit Includes:
1 x Top It Off (9mL)
1 x Foundation (9mL)
1 x pH Bond (9mL)
1 x Nourish (9mL)
1 x Artificial Nail Remover (60mL)
1 x Cleanser (60mL)
Extra Items

Orangewood Stick
Mini Wooden File
Plastic Pusher
Prep Tabs
Channel your inner warrior with a spunky Gelish Mini Fearless and Fun Kung Fu Flair 9 mL Soak Off Gel Polish Set.
The colors include Anime Zing, Plum Tuckered Out, Tigress Knows Best, Warriors Don't Wine, Warm Up the Car Nation, and Prim Rose and Proper.
A feisty night on the town is just what the doctored ordered with this Gelish Mini Sassy Intergalactic Glam 9 mL Soak Off Gel Polish Set on your nails.
The colors include Stand Out, Gossip Girl, Night Reflection, Mint Icing, Extra Plum Sauce, and I Or Chid You Not.
Gelish Mini Soak Off Gel Polish applies like polish and cures in a LED lamp in 30 seconds, or 2 minutes in traditional UV lamps. Gelish stays on nails for up to 3 weeks with no chipping or peeling, and soaks completely off in only 10 15 minutes.
This polish requires use of a Gelish or Gelish Mini LED Drying Curing Lamp.
Note: Due to lighting and computer monitor display settings, the actual color may slightly differ from the pictures.
Gelish Complete Basix Gel Nail Polish Starter Kit Package - Base Top Remove

New Gelish Basix Kit
Requires Use of Gelish LED Drying Curing Lamp
Lasts up to 21 days with perfect shine
Uses Gelish patented technology for easy soak off
Cures in 30 seconds under LED lamp (2 minutes under UV lamp)
Stays on for 3 weeks with no chipping
Soaks off in 10-15 minutes
Condition: Brand New
Part Number: 13122 (Basix Kit)
60 Day VMInnovations Warranty
Part number: 01755-BASIX

Gelish Mini Fearless and Fun Kung Fu Flair 9 mL Soak Off Gel Polish, 6 Pack

6 different gel nail polish bottles
Requires use of Gelish LED drying curing lamp
Lasts up to 21 days with perfect shine
Uses Gelish patented technology for easy soak off
Cures in 30 seconds under LED lamp (2 minutes under UV lamp)
Stays on for 3 weeks with no chipping
Soaks off in 10 15 minutes
Colors include:
04684 Anime Zing
04689 Plum Tuckered Out
1200010 Tigress Knows Best
1200011 Warriors Don't Wine
1210199 Warm Up the Car Nation
1210203 Prim Rose and Proper
Size (per bottle): 9 mL
Manufacturer warranty: 30-day warranty
Part number: 1900116-6PPACK2

Gelish Mini Sassy Intergalactic Glam 9 mL Soak Off Gel Polish Set, 6 Pack

6 different gel nail polish bottles
Requires use of Gelish LED drying curing lamp
Lasts up to 21 days with perfect shine
Uses Gelish patented technology for easy soak off
Cures in 30 seconds under LED lamp (2 minutes under UV lamp)
Stays on for 3 weeks with no chipping
Soaks off in 10 15 minutes
Colors include:
Stand Out 04203
Gossip Girl 04204
Night Reflection 04214
Mint Icing 04295
Extra Plum Sauce 1200012
I Or Chid You Not 1210206
Size (per bottle): 9 mL
Manufacturer warranty: 60-day warranty
Part number: 1900115-6PACK1