ALL ORDERS PLACED BEFORE 2PM CST SHIP THE SAME DAY - FAST & FREE SHIPPING EVERY DAY
Time Machine Not Included
Can I get a hot tub? Why yes, yes you can. Get cozy, relax, and indulge yourself in one of our Intex, Bestway, or Coleman portable, inflatable hot tubs.
Bubble therapy is in right now and you can treat yourself to a bubbly massage or just relax after a long day at the office in a Pure Spa, Lay-Z Spa, or SaluSpa air jet hot tub. Our inflatable hot tubs are ready for water in no time and allow you to pamper yourself in less than 20 minutes. Enjoy the luxury of a hot tub by yourself, with your friends, or as a romantic treat right in your own backyard. We have 4-person and 6-person hot tubs, hot tubs that come with filter cartridges, and even a hot tub and pool combination that would look killer in your backyard.
And what's better than a soothing hot tub? Relaxing in one with a cold drink and your favorite tunes. We also have a fine selection of accessories such as a Bluetooth entertainment center, drink holders, steps, towel racks, trays, head rests, and spa seats that make all of your hot tub dreams come true.
Escape to your oasis in a portable and affordable fashion any day of the week with an inflatable hot tub from VMInnovations.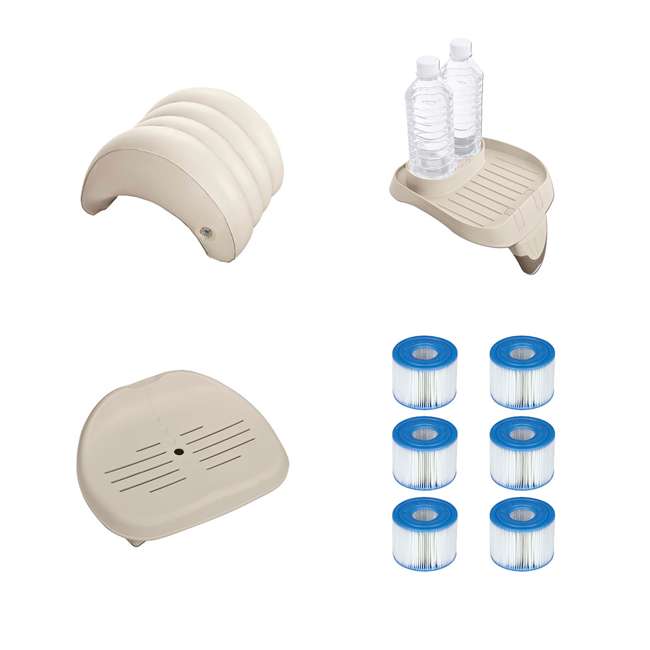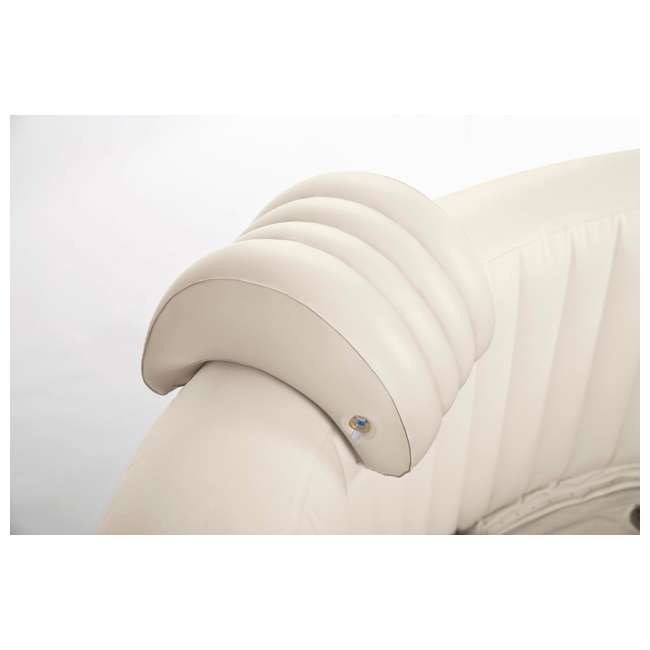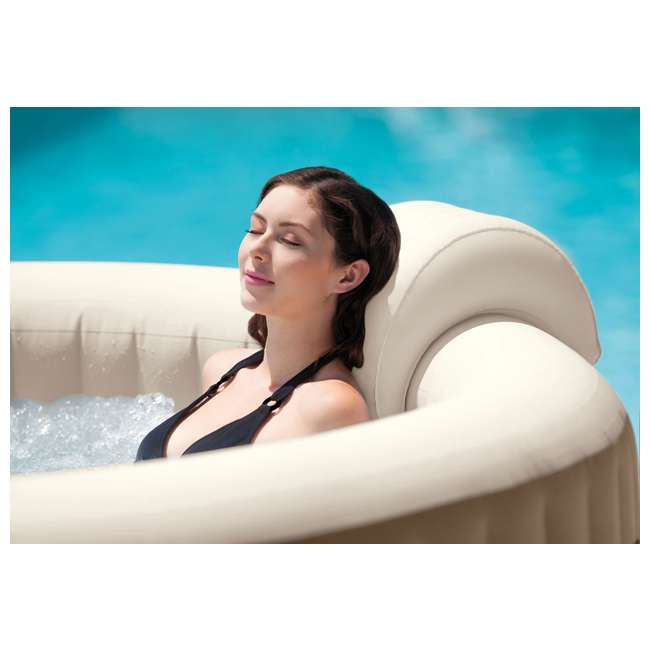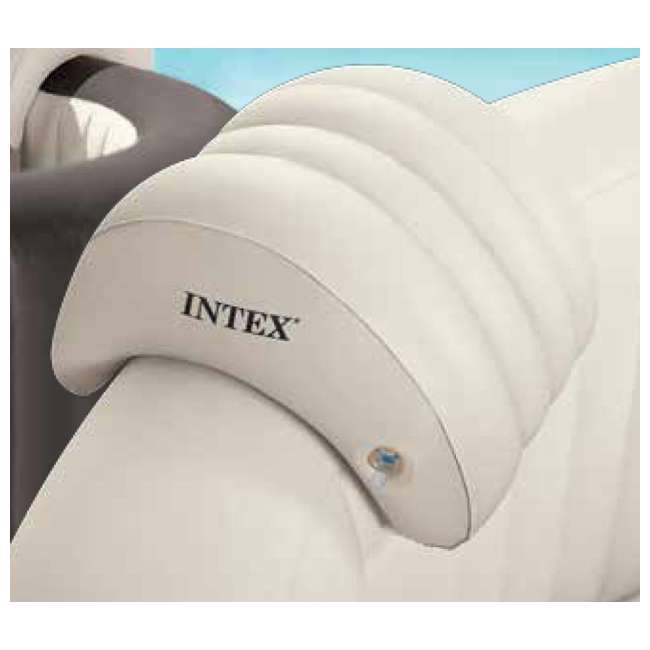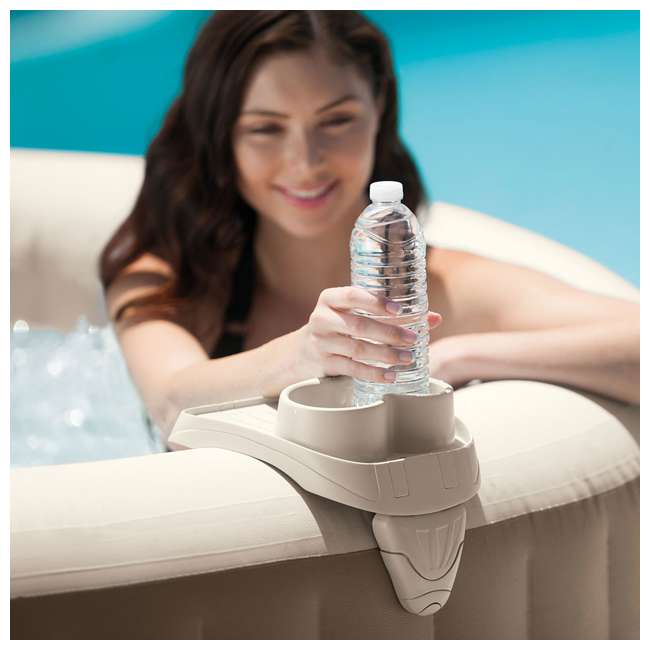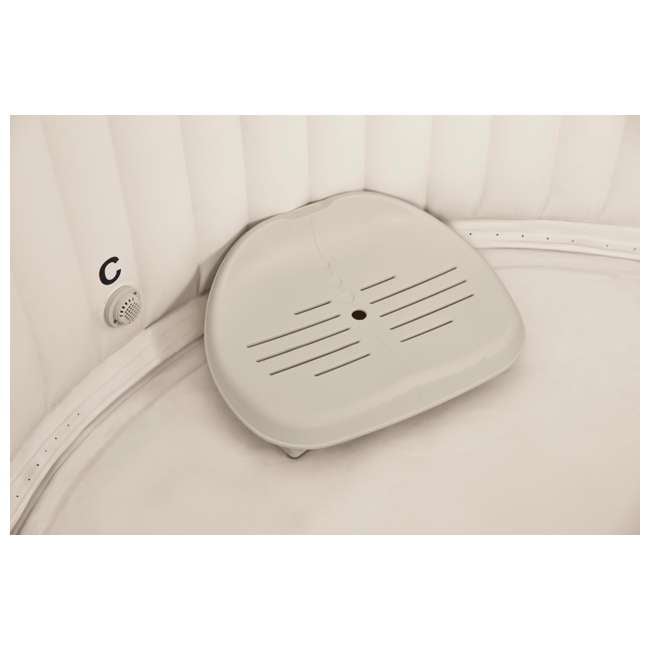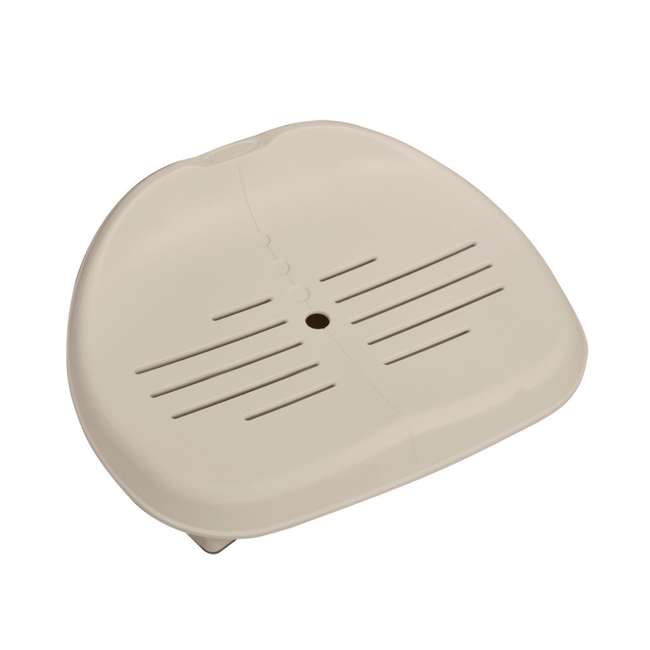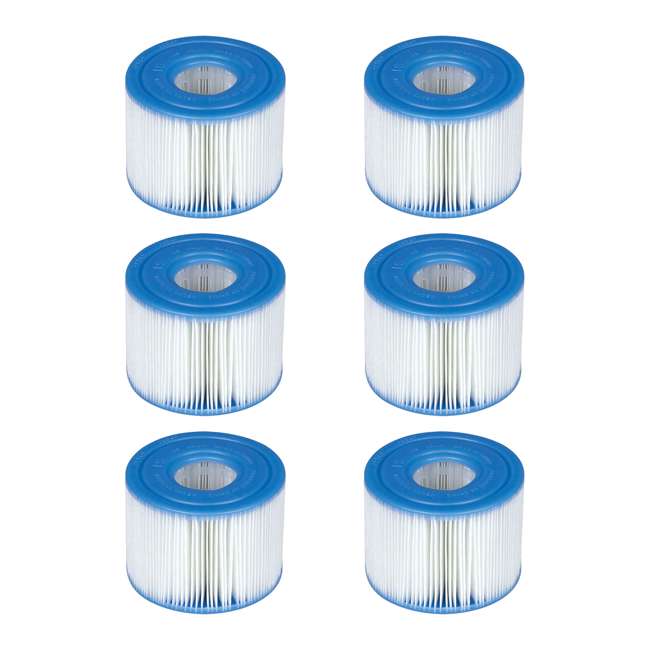 Intex PureSpa Headrest + Food Tray + Hot Tub Seat + 6 S1 Filters
Was $58.99
You save $13.00!
| | |
| --- | --- |
| SKU: | 28501E + 28500E + 28502E + 3 x 29001E |
| Brand: | Intex |
| Condition: | New |
| Delivery: | |
| Quantity | |
Includes our everyday, fast & free shipping.
The perfect accessory for your PureSpa, the Intex PureSpa Headrest. This inflatable easy to remove headrest adds additional support for your neck as you indulge in your PureSpa.
Add to your relaxation with a beverage in hand and set it down on the included handy Intex PureSpa Attachable Cup Holder And Refreshment Tray. It holds 2 standard sized beverage containers and has a nice tray for other goodies.
This bundle also includes the slip-resistant PureSpa Seat allows you to sit comfortably in the spa and gives you added height with 2 different height options: 3 and 5.8 inches.
You'll be able to keep your spa water clean and performing at its best by using the included 6 Intex PureSpa Type S1 Pool Filter Cartridges.
Intex PureSpa Inflatable Headrest Accessory

The convenient spa headrest allows you to comfortably rest your head while you relax in the soothing spa
Can be partially filled with air to fit your personal preference for firmness
Removable for convenience
For use with Intex PureSpa models 28401/28403/28404/28413/28421/28423/28453
Dimensions: 15 3/8"(L) x 11 3/4"(W) x 9"(H)
Part #: 28501E
Part number: 28501E
Manufacturer warranty: 1-year warranty

Intex PureSpa Attachable Cup Holder And Refreshment Tray Accessory

Keeps beverages and snacks close by while you relax with the Intex PureSpa Attachable Cup Holder And Refreshment Tray
Holds 2 standard size beverage containers
Designed to securely attach to the spa wall
Removable for convenience
For use with Intex PureSpa models 28401/28403/28404/28413/28421/28423/28453
Made with laminated material
Not for use with hot liquids, alcohol, glass, breakable, or electrical objects
Dimensions: 10.25 x 8.6 x 7 inches
Weight: 1 pound
Part number: 28500E
Manufacturer warranty: 1-year warranty

Intex Seat For Inflatable PureSpa Hot Tub

The PureSpa Seat allows you to sit comfortably in the spa while you relax in the soothing bubbles
2 different height options 3 and 5.8 inches
Removable for convenience
Slip resistant
Fits all PureSpa models
Made with laminated material
Dimensions: 18.5 x 8.6 x 14 inches
Weight: 9 pounds
Part number: 28502E
Manufacturer warranty: 30-day warranty

Intex PureSpa Type S1 Pool Filter Cartridges (3 Pack)

Pack of 2 genuine Intex Type S1 filter cartridges
The S1 Cartridge Filter is sure to keep your PureSpa Jet Massage water clean and fresh
Made with easy to clean, heavy duty Dacron paper for the ultimate filtration
For maximum efficiency, clean cartridges each week and replace once a month or sooner
Works with all Intex PureSpa models including 28403E, 28407E, 28443E, 28453E, 28421E, 28423E, 28413E, and 28453E
Dimensions: 4.25 x 2.875 inches
Weight: 0.56 pounds
Part number: 29001E
Manufacturer warranty: 1-year warranty
Quantity: 3