Fathom by Shark Wheel Kraken Mini Drop Longboard Complete, Teal











Fathom by Shark Wheel Kraken Mini Drop Longboard Complete, Teal
$39.99
Sorry, this item is currently unavailable
Product Details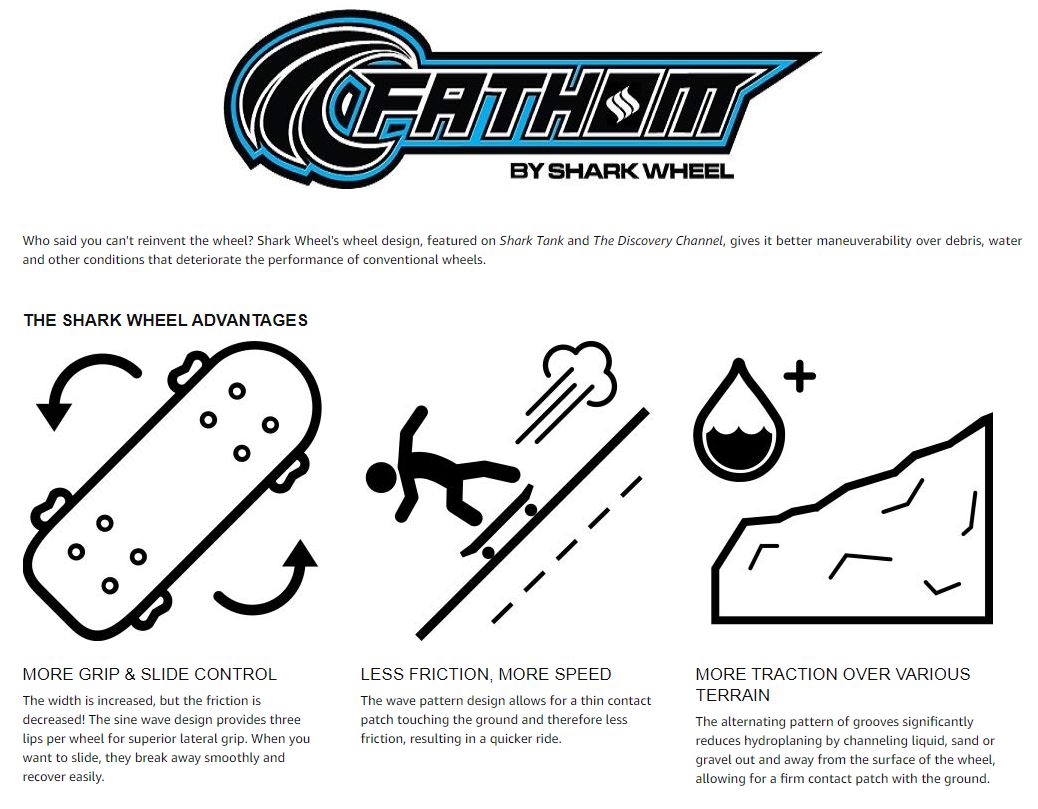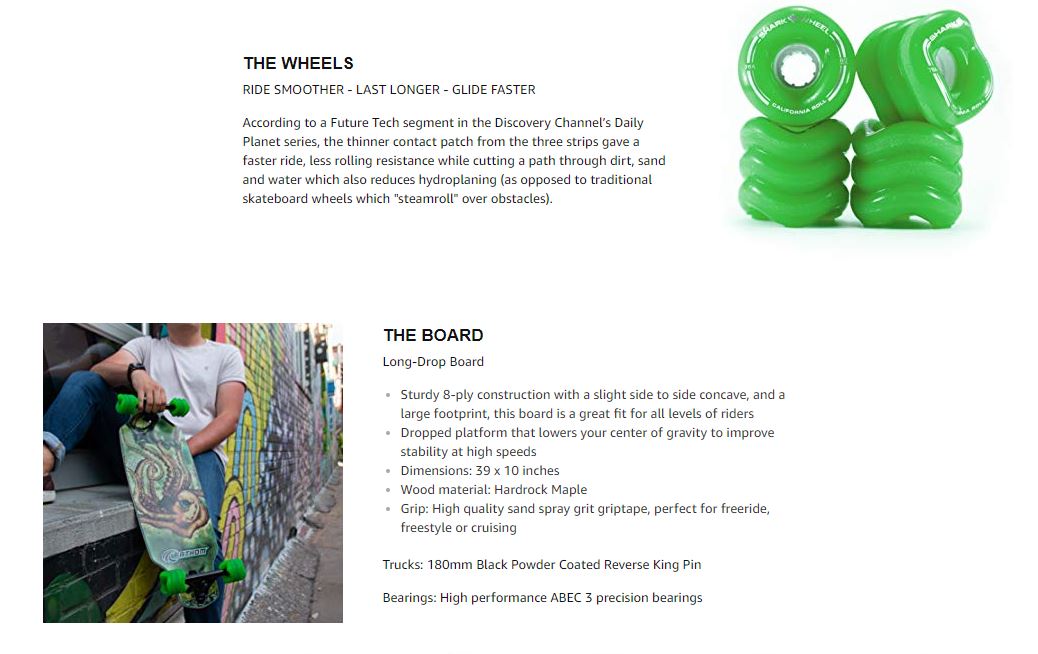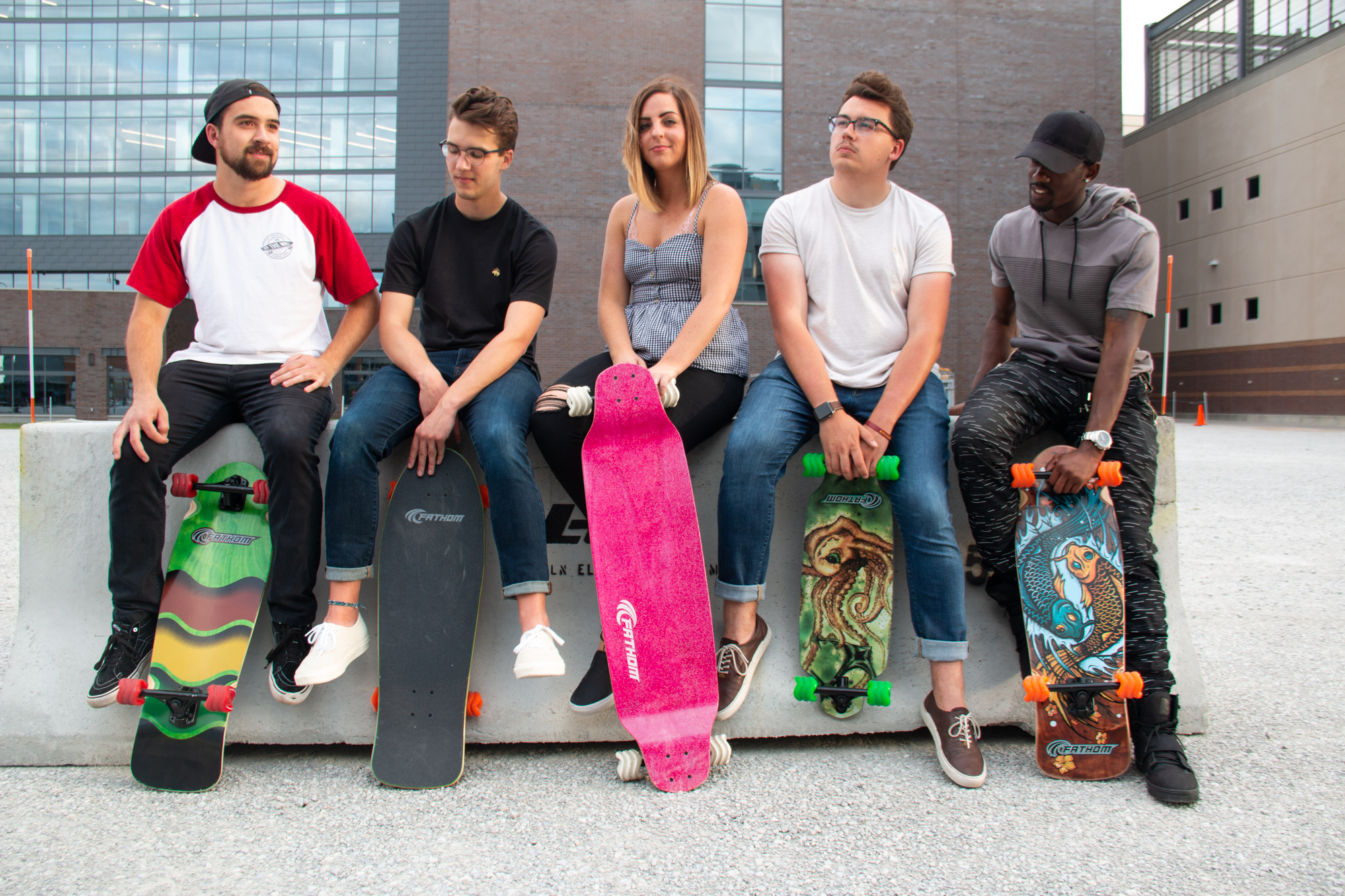 Who says you can't reinvent the wheel? This Fathom Mini Drop Through Longboard with Shark Wheels has done just that.
So what separates this board among the rest? Its Shark Wheels. This new, innovative design is the reinvention of the wheel, literally. These wheels ride smoother, last longer, and glide faster than traditional wheels.
Shark Wheels combined with its mini drop-through board design, this one-of-a-kind board turns and carves in a snap. Its design also keeps the center of gravity very low to the ground so control and maneuverability are unparalleled.
Quickly and easily cruise around town on this mini drop-through complete board.
Features
Mini drop-through board featuring Shark Wheels

Faster - Sine-wave shaped wheels that are faster and rider smoother than traditional wheels
Better slide control - Less friction and rolling resistance with 3 different lips for better slide control
Multi-terrain - Grooves in the wheels push away debris to allow for a smoother ride across different terrains
Longer Lasting - Wheels lasts 15% longer than industry leading wheels and wear perfectly even

Fully assembled and ready to ride right out of the box
Mini Drop Board:

Concave profile makes turning and carving a snap
Full deck clear grip tape
Board material: 7-Ply Hardrock Maple
Dimensions: 27 x 9 inches

Truck: 150mm Black Powder Coated Reverse King Pin
Bearings: High performance ABEC 3 precision bearings
Wheels: 60mm, 78A Shark Wheel California Roll
Manufacturer warranty: 30-day warranty